EkkoSense appoints Schneider Electric sales leader to head Americas sales operation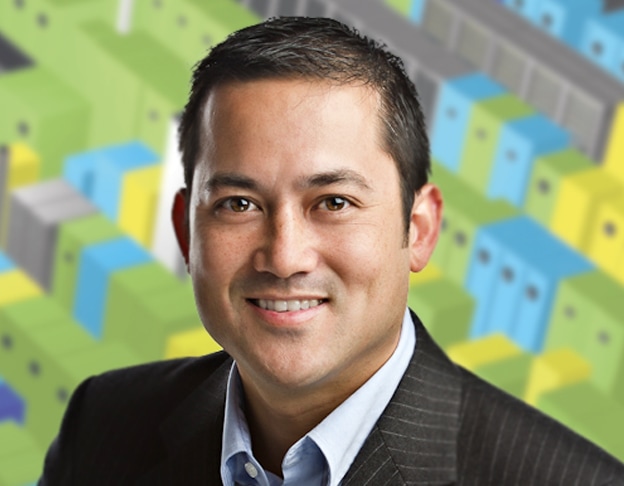 4th October 2022, Data center performance optimization specialist EkkoSense has appointed Texas-based Jonathan Gould as its Director of Sales for the Americas region. He joins EkkoSense from his previous role as Schneider Electric's Software Sales Manager, and will be responsible for driving sales of EkkoSense's innovative AI-enabled software solution EkkoSoft Critical in markets across North and South America.
Jonathan joins EkkoSense from Schneider Electric where he spent the last five years as Software Sales Manager for the company's comprehensive EcoStruxure data center software portfolio. Jonathan brings over 20 years' solution selling and channel management experience to EkkoSense, having previously worked for a number of leading data center and infrastructure solutions specialists including APC, NetBotz and Momentum Software.
"The EkkoSoft Critical software brings real-time performance optimization to the data center space, and offers a great solution for the growing number of operations needing to support escalating digital workloads while also delivering against sustainability objectives," explained Jonathan Gould. "It's a great time to be joining EkkoSense, and I'm really looking forward to building on the company's success to date across the Americas region."
Commenting on Jonathan's appointment, EkkoSense CEO Dean Boyle added: "I'm delighted to welcome Jonathan Gould to EkkoSense. In addition to his proven data center and DCIM sales expertise with field leaders such as Schneider Electric and APC, he also understands the challenge of bringing innovative software solutions to market. I look forward to working closely with him as we continue to establish EkkoSense as the smart choice for data center teams looking to take their data center operational performance to the next level."
Based in Austin, Texas, Jonathan Gould previously spent ten years at Schneider Electric as Software Sales Manager – driving sales of the company's EcoStruxure data centre operations and monitoring & control software. Before that he was a Data Center Infrastructure Management Consultant for APC, joining the company in 2005 when APC acquired NetBotz and its suite of data center environmental and video monitoring solutions. Earlier in his career, Jonathan also worked as a materials planner for Dell Computers.
About EkkoSense

EkkoSense's EkkoSoft Critical software delivers an average 30% cooling energy saving, helping data centers to reduce energy consumption at a time when electricity prices have never been higher. With EkkoSoft Critical, EkkoSense delivers a compelling business case, enabling true real-time M&E Capacity Planning for power, cooling and space at a fraction of the cost of more expensive and complex DCIM solutions. With its light-touch, software-based approach, EkkoSense also helps data center teams to secure immediate benefits, with its light-touch deployment and non-invasive nature contributing directly to carbon reduction targets. Video.
EkkoSense is an industry leader in the provision of advanced sensing technology, SaaS DCIM-class visualization & monitoring software and analytics solutions for critical facilities such as data centers. The company is committed to eliminating thermal risk and helping organizations to monitor, manage and maximise their data center performance. www.ekkosense.com Follow us on Twitter @ekkosenseUK
Press Contacts:
Cheryl Billson
PR for EkkoSense
+44 (0)7791 720460
[email protected]