Rahi signs APAC distribution agreement with EkkoSense to offer innovative data centre software optimization solution in region.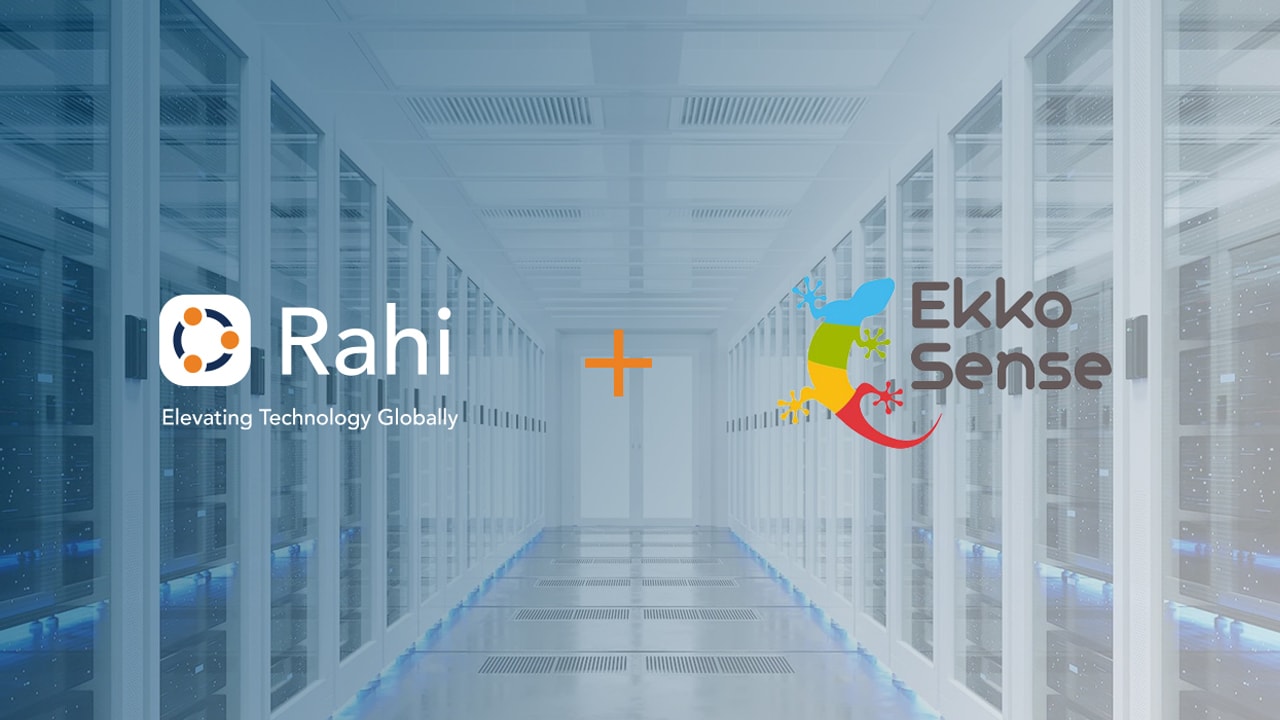 APAC data centres will benefit from EkkoSoft Critical's
ability to consistently unlock 30% data centre cooling energy savings and sub
12-month ROI


Rahi, a global IT
solutions provider with a carefully selected suite of solutions for smart Data
Centres has announced a major distribution partnership with UK-based EkkoSense. Under the agreement, Rahi will
offer EkkoSense's innovative software-driven data centre optimization
solutions to clients across the APAC region.



The partnership will see EkkoSense's unique EkkoSoft® Critical M&E
optimization and capacity management platform added to Rahi's extensive global
data centre modernization portfolio. Rahi offers data centre and IT services to
support critical space, power, cooling and infrastructure optimization.
EkkoSoft Critical, with its proven ability to unlock average data centre
cooling energy savings of 30% and ROI in under a year, will enable Rahi to
unlock further performance optimization benefits for its customers.
EkkoSoft Critical is a powerful monitoring, 3D visualisation
and analytics platform for data centres that's designed to be particularly easy
for operations staff to use and understand. It collects granular real-time
data, helping them to visualize airflow management improvements, manage
complex capacity decisions,
and quickly highlight any worrying trends in cooling performance. This
effectively removes data centre thermal risk and provides 100% rack-level
ASHRAE thermal compliance.
Bruce
Moore, APAC Managing Director for Rahi said: "At
team Rahi, we are committed to helping our clients optimize
their data centre performance, and we only add solutions to our modernization
portfolio when they clearly demonstratevalue and operational savings for
our customers. EkkoSense's EkkoSoft Critical solution opens up entirely new
areas of software-driven optimization performance. With proven international
deployments already delivering quantifiable benefits we embrace the
software as a pivotal addition and a powerful differentiator to
our selected suite of Data Centre solutions. We look forward to delivering
customer happiness with EkkoSense across the APAC market."
Dean Boyle,
CEO and EkkoSense co-founder, added: "Our EkkoSoft Critical solution has
already earned a strong reputation for saving data centre cooling energy,
reducing thermal risk and releasing capacity. We know that these benefits will
prove valuable for Rahi's customers. However, we're also convinced that
EkkoSoft Critical's ability to deliver clear visibility into how to improve
their environmental footprint and carbon will prove increasingly important,
along with its ability to deliver evidence-based recommendations for further
infrastructure investment decisions. Rahi is a great distribution partner for
EkkoSense, and a key addition to our global EkkoSense ecosystem."
EkkoSoft Critical software delivers an average 30% cooling energy saving,
significantly reducing cooling equipment capex investment requirements and delivering a valuable
contribution to corporate NetZero commitments through sustained carbon usage
reductions in the data centre. The EkkoSense solution provides an attractive
business case as it enables true real-time M&E Capacity Planning for power,
cooling and space – at a fraction of the cost of more expensive and complex
DCIM solutions.
About Rahi

Established in 2012 and now with more than 30 office
locations around the world, Rahi is trusted by many of the world's leading
technology companies. The company is headquartered in Fremont, CA, and delivers
services that maximize the performance, scalability and efficiency of today's
integrated environment. The company has deep expertise in data
centreinfrastructure, compute, storage, networking, cloud services,
A/V and security technologies. www.rahisystems.com
Follow us on LinkedIn @ Rahi Systems
About EkkoSense

EkkoSense is an industry leader in the provision of advanced sensing
technology, SaaS DCIM-class visualization & monitoring software
and analytics solutions for critical facilities such as data centres. The
company is committed to eliminating thermal risk and
helping organizations to monitor, manage and maximize their
data centre performance.