For EkkoSense, billions of data points translate directly into more reliable, higher quality data centre optimisation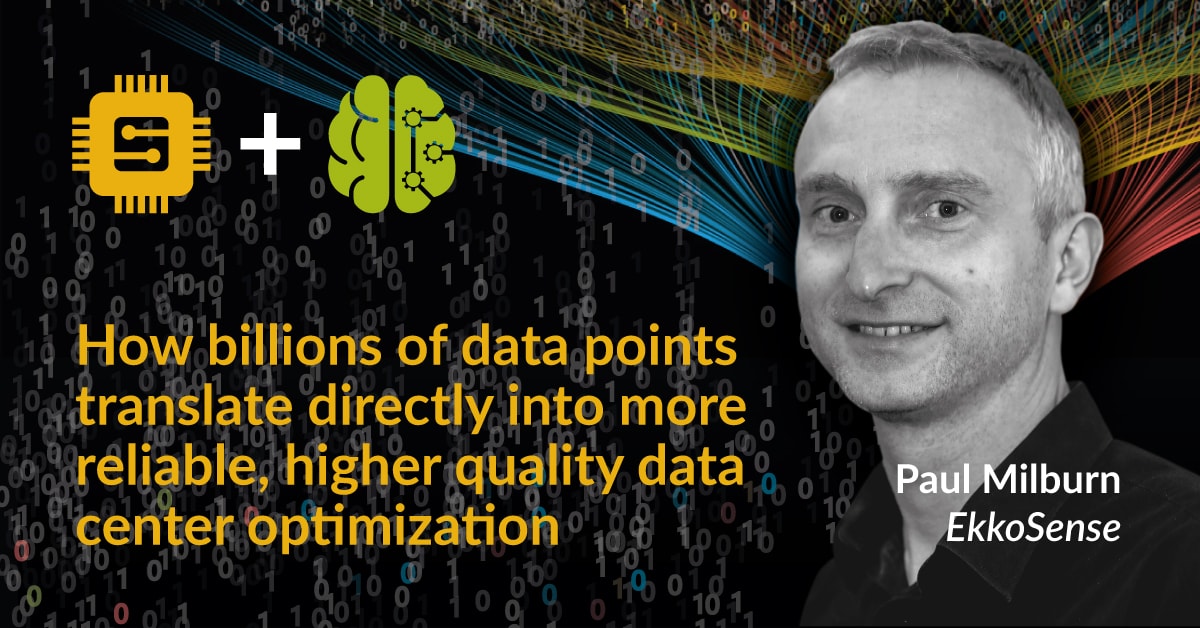 For true cooling optimisation we believe it's essential to monitor and report
temperature and cooling loads much more actively. ASHRAE suggests a minimum of
three temperature sensors per rack. To achieve this probably requires around
10x more sensors than are currently deployed in today's typical data centre. Indeed, EkkoSense's own research suggests
that only 5% of M&E teams currently monitor and
report actively on an individual rack-by-rack basis – and even less collect
real-time cooling duty information.


That's why we've been disrupting traditional data gathering cost models with
our Critical Things family of ultra-low-cost wireless sensors that can be
deployed in much higher numbers across the data centre. More sensors ensure
much higher spatial resolution right down to the rack-level.


At EkkoSense we know
that it's only when you combine this level of granular cooling and thermal data
with smart software that you can start to track cooling loads in real-time.
True AI-powered optimisation requires a proven, safe process that's based on
thousands of real-time sensors and expert spatial models that combine to remove
the uncertainty from optimisation – effectively changing the game for data
centre operators.


Having put this approach into practice over the last five years, we're now able
to see the benefits of this granularity in action. In contrast to thermal
consultants who may just suggest potential improvements, operations teams
working with EkkoSoft
Critical and Cooling
Advisor benefit from machine learning insights drawn
from over 15 billion raw data points covering power and thermal readings. This
means that thanks to EkkoSoft Critical's round-the-clock monitoring of
temperature, humidity and power, Cooling Advisor next best advisory actions are
always structured to protect against thermal risk.


EkkoSense currently gathers around 20 million records each day, each with a
minimum of two data points and often many more! Up to 300 different
temperature, humidity, cooling and power measurements are available, with
records refreshed at least every five minutes for an effective real-time view
of data centre performance.


It's this sheer depth of granularity that helps provide our customers with new
levels of reporting, enabling operations teams to analyse cooling or site load
power actual performance against expected usage based on external factors. And
with EkkoSoft Critical Site Energy Performance Report, it's now possible to run
regression analysis for any period or generate a report against a preferred
saved configuration.


EkkoSense granularity encourages precise analysis, for example tracking power
consumption over the last year, and mapping performance against wholesale power
prices. Tracking this level of detail will be critical in terms of helping
organisation to measure their carbon usage and monitor potential net zero
contributions against corporate targets.


And with more and more monitoring data collected every day, we will have
collected over 30 billion data points within the next year – translating
directly into more reliable, higher quality data centre optimisation
performance for our customers.