5 Top Data Center Challenges for 2024
Senior Sales Executive, Americas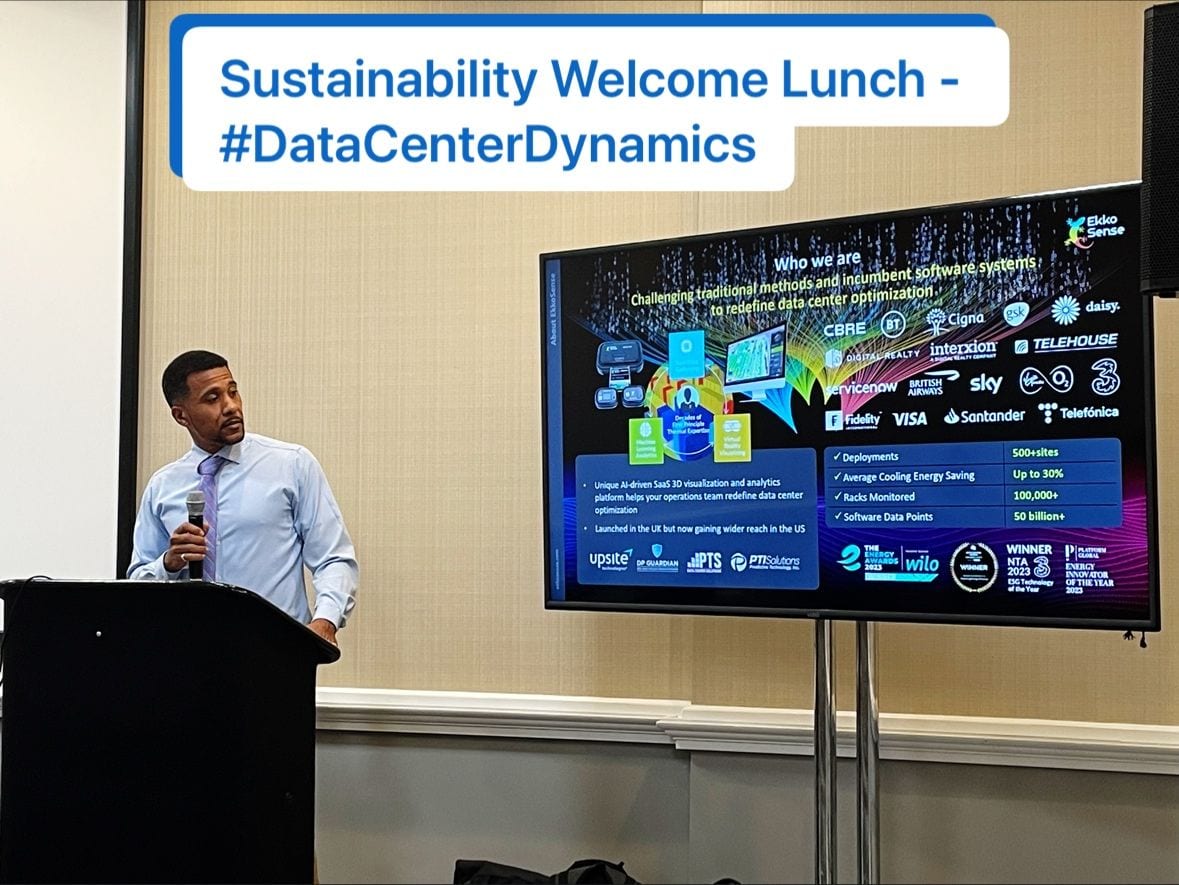 What's the top challenge in the data center industry right now?  Raymond Burrell, EkkoSense Sr. Sales Executive, Americas, investigates following discussions at the DCD Virginia event.
It can be a surprisingly tough question because the list is long. The mission critical infrastructure sector — a relatively young industry that's firmly in the middle of a growth spurt — is undergoing a few growing pains. While data center operators face unprecedented talent shortages, they're also simultaneously expected to build or grow their sustainability programs, significantly streamline their ESG reporting and adapt to severe changes in workloads brought on by AI and other technologies … all while maintaining five-nines uptime or better.
Add in the challenges associated with scalability — land acquisition, supply chain shortages, high competition for power supply — it's enough to keep any data center executive up at night.
Thankfully, the industry comes together to tackle these challenges head-on at events like DCD>Connect Virginia, where we were proud to join the conversation earlier this month. In addition to hosting the welcome lunch on sustainability (which attracted 60+ executives), EkkoSense also met with customers and prospects from our booth in the middle of the expo floor and chatted with journalists about industry trends.
From our discussions it was clear that there were a few specific issues that kept cropping up in conversation – here are the top five data center challenges we discussed:
Progressing toward Sustainability Goals: Operators are under pressure to cut energy usage and deliver carbon savings, with KPIs demanding tangible improvements. Gartner estimates that 75% of organizations will have launched a data center infrastructure sustainability program by 2027, driven by stakeholder insistence and cost optimization. That's up from less than 5% in 2022. All DCD event agendas are full of sustainability-related panels and debates, and DCD Virginia was no exception; beyond EkkoSense's lunch, other sessions addressed Scope 3 emissions, greening the grid, nuclear power and more. Check out more on this topic from EkkoSense CEO & Co-Founder Dean Boyle in this JSA TV interview.
Improving Sustainability Reporting: Not only do data center operators need to exponentially improve their sustainability programs, they also need to report on their ESG performance more effectively. According to Uptime Institute's 2022 Global Data Center Survey, "many data center operators are unprepared for mounting sustainability requirements and regulations." For example, less than 40% of respondents were collecting and reporting carbon emissions data — same for water usage. With European compliance deadlines fast approaching, the Corporate Sustainability Reporting Directive (CSRD) will come into force Q1 2024. Additional regulatory measures, such as SB253 and SB261, the State of California's corporate climate accountability legislation will more directly impact U.S.-based companies are also on the horizon. More than ever, operators need fully auditable, standards-based ESG reporting. Power Usage Effectiveness (PUE) is just one piece of a series of metrics that are necessary to present a rounded view of a data center's sustainability performance. To learn more about this challenge, check out our new, free eBook, "ESG Reporting for U.S. Data Centers."
Mitigating Risk to Stay Online: The Uptime Institute also found that outages, which still happen too often, are becoming more costly. Although outage rates have improved, more than two-thirds of them are costing operators $100,000+. With SLAs toughening, the key here is early insight into potential issues before they become critical.
Keeping Up with AI: Supporting generative AI power requirements is heavy on the industry's mind right now. Scaling fast enough to keep up with the demand that AI presents is a major concern. One of DCD's four major themes for 2023 is "supply chain disruption and transformation," speaking to one of the many barriers in front of operators when it comes to scaling.
Innovating Despite Talent Shortages: Another one of DCD's four major themes this year is "workforce evolution and the talent collapse." 53% percent of operators were struggling to find qualified employees in 2022, compared with only 38% in 2018. In addition, the industry saw a massive increase in staff being hired away by competitors and clients between those two years. Attracting and retaining top-tier talent, particularly for more technical roles, is one of the biggest challenges for operators as we head into 2024.
We're proud to say that EkkoSense's award-winning software, EkkoSoft Critical, supports data center operators in overcoming all five of the above challenges. The platform helps with:
Request a free demo of EkkoSoft Critical here, and let us know whether the five challenges above match your company's list!