Keysource adds to sustainability portfolio with EkkoSense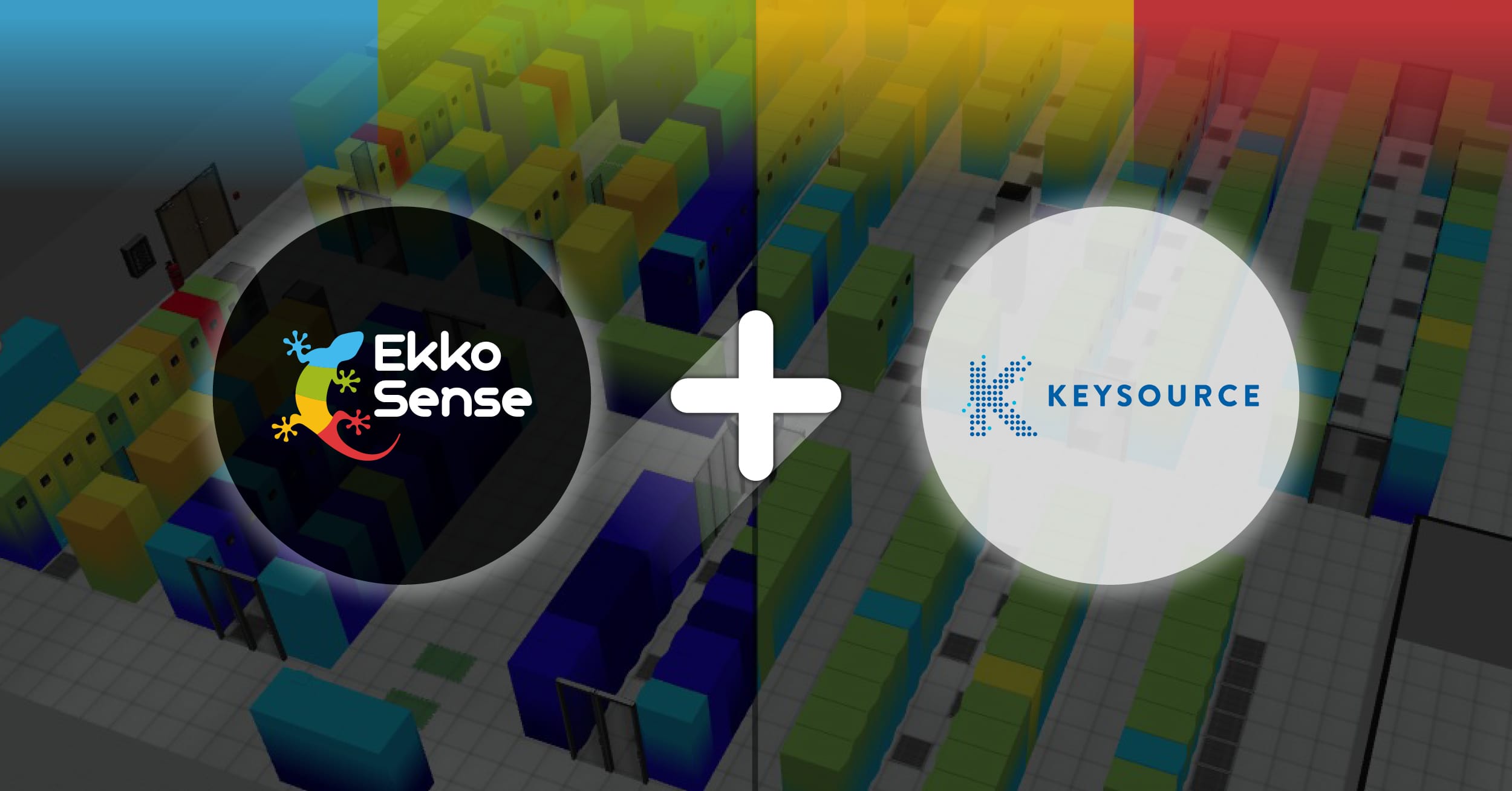 Keysource, the data centre and critical environment specialist, has signed a strategic partnership with EkkoSense in a move further strengthening its extensive sustainability portfolio that helps data centres on their full life sustainability journey from design through to operation.
Under the terms of the global agreement, Keysource will offer the EkkoSense data centre optimisation software to its new and existing customers as part of its solutions designed to maximise energy efficiency, save money and reduce carbon. Keysource will also support EkkoSense globally by providing professional services to users of its software as required to help them realise savings today and drive forward on a continual improvement basis.
The EkkoSense software provides real-time operational visibility enabling organisations to remove thermal and power risk, optimise cooling capacity, minimise energy waste and lead the way to achieve NetZero across critical M&E infrastructure. It will complement Keysource' existing sustainability focused portfolio, from considering embodied carbon in design, through to full lifecycle optimisation, when combined with Keysource's 40+ years' critical infrastructure experience.
Chris West, Head of Managed Services at Keysource, said: "This is a powerful and mutually beneficial strategic partnership with EkkoSense providing the identification and visualisation of the opportunities and Keysource supporting data centres to take the action necessary to realise and maximise the benefits. The result for customers will be a reduction in energy consumption, and increased sustainability, all helping to drive a sustainable strategy, to meet increasing ESG and surrounding regulatory requirements and a drive to NetZero."
Matthew Farnell, EkkoSense's EMEA Director of Sales added: "Our EkkoSoft Critical AI-driven data centre optimisation software is increasingly seen as the smart choice for organisations looking to optimise data centre performance while also delivering against their sustainability strategy. Keysource already offers one of our sector's strongest portfolios of data centre energy and sustainability services, and we look forward to working together to help unlock further value for their customers."