3DCIM
Integrating the best M&E platform with the best asset management platform for DCIM done right.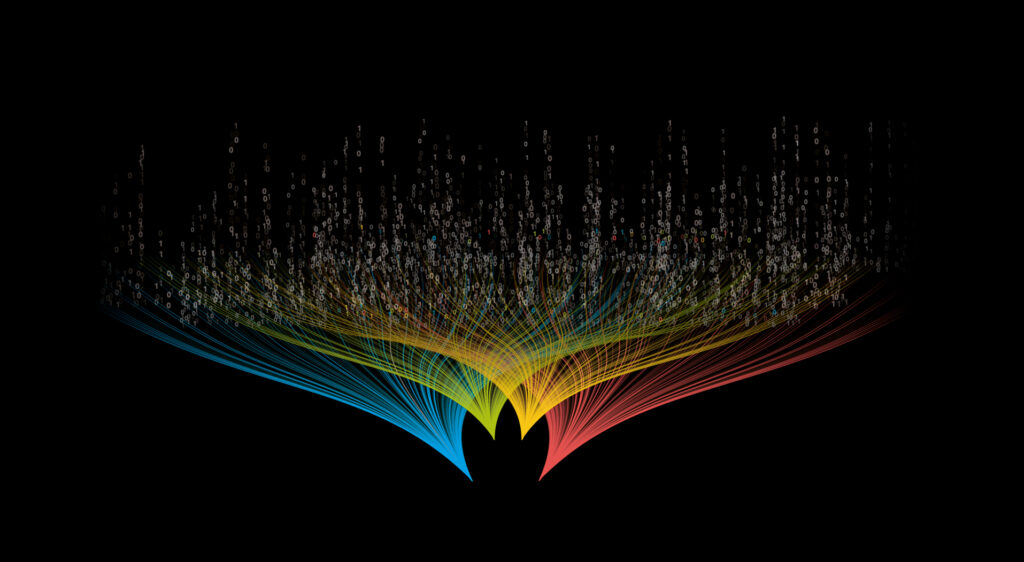 Next generation 3DCIM data center optimization and infrastructure management enables asset management, real-time thermal optimization and M&E capacity management integration in one single, intuitive solution.
Reduce cooling energy costs by up to 30% – with clear recommendations that unlock energy savings and help reduce unnecessary spending on additional cooling systems.
Remove thermal and power risk – ensure 100% ASHRAE thermal compliance, with comprehensive monitoring to prevent minor issues developing into serious outages.
Run your data centers much leaner –manage allocated/reserved capacity, cooling and power enables teams to release previously unavailable stranded capacity.
Manage all your enterprise assets – with the ability to control all your enterprise assets across all asset classes, wherever they are across your organization.
Intuitive visual management – 3DCIM features intuitive visualizations to provide teams with a single real-time overview of all their data center assets and performance.
Provide a Digital Twin of your critical environments, enabling remote management and minimalizing site visits with accurate, trusted data.
Support for unlimited locations – per user pricing gives you full cost control, no matter how many locations, how many asset classes, or how many assets you need to control.
Traditional DCIM
The Inconvenient Truths
Provides 'moment in time' data which research tells us is only 60% accurate against real-time operating conditions
Basic M&E asset management capabilities
Inflexible and overly complicated to use
Reporting tools lack transparency
High costs with complex pricing models
Sold as a 'this is what you can have' rather than 'what is it that you need?' model
Uses up valuable management time
Can take months to deploy
Over time becomes 'Shelfware' – it's so difficult and cumbersome that in the end teams don't bother to use it properly
3DCIM
The Real-time Facts
Big data, fast data, smart data – real-time AI driven data collection and analytics that you can trust
Total M&E asset management capabilities
Intuitive and easy to understand virtual reality interface and reporting tools
Digital Twins of all your critical environments viewable in real-time, on any device, from anywhere in the world
Agile and flexible solutions, tailored to your teams specific needs
Fully scaleable, quick and easy to deploy, sometimes in a matter of weeks
Usual ROI < 12 months
The integrated alternative to traditional DCIM
Traditional DCIM has always been hampered by inaccurate data, with most of the solutions classed as DCIM in reality only offering very basic M&E and asset management capabilities. It doesn't have to be this way.
Enter 3DCIM – the latest technology integration from EkkoSense and Assetspire. 3DCIM combines the best M&E platform with the best asset management platform to make enterprise-class DCIM available at a fraction of the cost of traditional, outdated, overpriced and difficult to manage alternatives.
3DCIM brings together two intuitive, best in class cloud-based data center infrastructure optimization and management solutions:
EkkoSense's proven EkkoSoft Critical 3D visualization and analysis solution that makes it simple for operations teams to collect granular, real-time thermal, power and capacity data.
Assetspire's highly-configurable SPIRE asset management platform enables fast and accurate capture of any data centre asset. SPIRE is intuitively engineered to ensure data is captured and maintained quickly and accurately.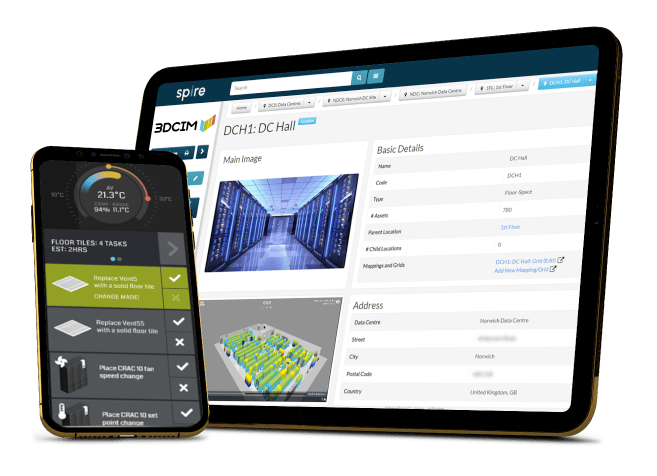 The collaboration of two industry leading technologies

You benefit from two best-of-breed solutions that provide immediate visibility of all your enterprise assets – and true real-time operational insight into your data center's heartbeat capacity, power and cooling performance. Giving you access to the answers that much more expensive and complex DCIM solutions consistently fail to deliver.
Makes enterprise-class DCIM available at a fraction of the cost of traditional, outdated, overpriced and difficult to manage alternatives, with a genuine ROI of less than 12 months.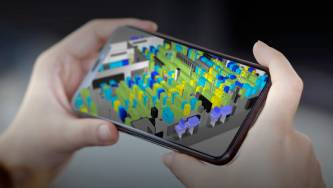 Full Remote Access and Visibility
3DCIM brings real-time visibility of both data center cooling, power and capacity performance as well as comprehensive asset management, with full remote access via mobile devices for 24x7x365 peace of mind and reduced risk.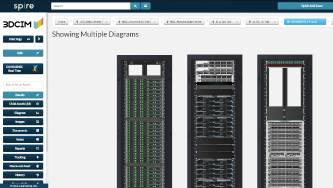 Enabling new levels of accuracy and granularity
3DCIM enables new levels of accuracy and granularity, with SPIRE's ease-of-use supporting 100% asset accuracy and EkkoSoft Critical's comprehensive sensing unlocking significantly greater granularity than legacy DCIM approaches.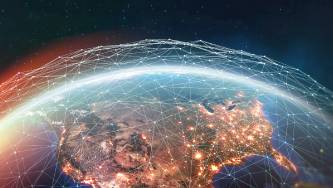 Flexible SaaS architecture with full API integration
Both EkkoSoft Critical and SPIRE feature a SaaS delivery model, flexible architecture and API integration, ensuring a future-proof platform for 3DCIM integrations.
Highly Customizable Asset Control Platform
Assetspire's SPIRE customizable asset control platform enables the fast and accurate capture of any data center asset, serving as a centralized data management solution across DCIM, CAFM and CMDB environments – all your assets in one place.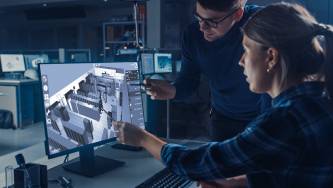 Facilities Management support
3DCIM's next generation infrastructure management offering extends beyond data center white space to embrace key CAFM, CMDB, BMS and Mini-BMS environments – with full real-time visualization making 3DCIM a perfect go-to optimization and asset management solution for operations teams.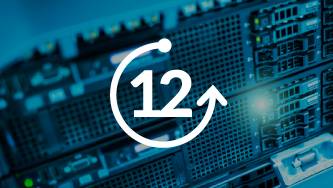 ROI in < 12 months
3DCIM benefits come at a fraction of the cost of more expensive and complex legacy DCIM solutions, with an average ROI of less than 12 months achievable through data center cooling energy savings, optimizing capacity, smarter asset management and reducing the need for additional cooling equipment Capex spending.
Connect with
Ekko

Net Global Partners

Internationally recognized consulting and knowledge base, universally trusted delivery solutions, world class regional support.
Talk to an
Ekko

Sense Expert

Get in touch with questions, sales enquiries or to arrange your free demonstration.