How you can start mitigating increased data center energy costs within weeks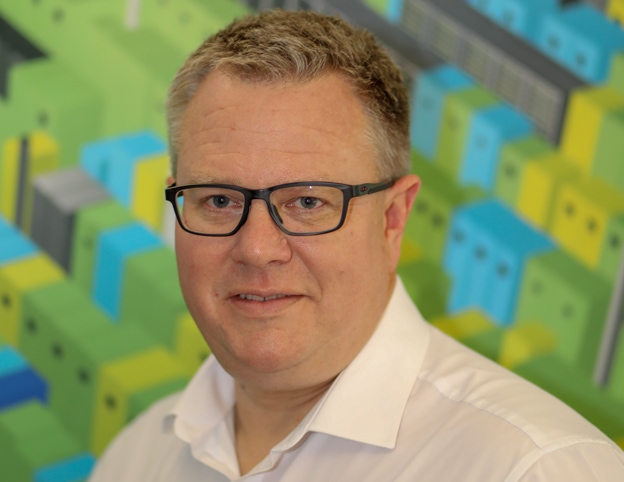 With escalating digital transformation workloads and increased ESG pressures already proving challenging, data center operations teams might have thought 2022 was looking busy enough. Add in unexpected energy cost increases – with some teams currently facing the reality of electricity prices that have more than doubled – and things have suddenly started to look really difficult for many operations. And while there are things you can do to mitigate increased energy prices, there's only one approach that enables you to make a difference within weeks.
____________________
As year-on-year residential electricity prices have more than doubled in European capital cities such as London, Amsterdam and Rome, it's hardly surprising that the cost-of-living crisis remains top of the news agenda. Faced with a potential doubling or even trebling of their electricity costs, many domestic bill payers simply don't know whether they will be able to pay their upcoming winter energy bills.
Rising electricity prices are also now starting to have a major impact on data center operations. Traditionally, data center teams used price hedging to fix their energy costs for a given period, while hosted service providers always had the option of passing increased costs on to their tenants.
However, as operations teams whose current electricity supply agreements are coming to an end are now realising, very limited hedging options and spot market pricing can't really mitigate the issue of rapidly increasing data center energy costs. And that's particularly the case in Europe, where some of the biggest increases in monthly electricity wholesale prices are happening in the UK, Germany, France, Switzerland and the Netherlands – all locations for major European data center hubs.
So data center operators of all sizes, particularly those coming to the end of their current electricity price hedging agreements, are now faced with the challenge of continuing to deliver a critical service while faced with energy costs that are potentially over 100% higher. No one saw price rises of this scale coming, with only the smartest operators setting aside perhaps 20-30% additional budgets to cope with any unexpected cost increases. But most operators certainly haven't, and that's hardly surprising as electricity wholesale prices remained largely static for the two years running up to April 2021.
So what can data center operations teams do?
Faced with energy costs that are twice as high as before, data center teams simply can't afford not to address these issues. But that's easier said than done when teams are already faced with two seemingly conflicting challenges: supporting an increased demand for data center services while at the same time delivering carbon savings to help meet corporate net zero targets. How can data center operations teams help to resolve this?
With data centers focused on supporting the 'essential' online services that people increasingly demand to support their personal and professional lives, it's not surprising that their facilities have never been busier. We're seeing massively increased data usage associated with online services such as streaming and video calling, as well as increased storage and compute demands, smart IoT integrations, and 5G data usage.
However, at the same time they're coming under increased pressure to reduce – what is now seen by many external observers – as excessive carbon consumption in data centers. Standing still is not an option, particularly if data centers are to successfully support their rising digital workloads while also meeting environmental targets, ESG commitments and contribute to corporate net zero goals.
Unlocking the benefits of real-time data center performance optimization
Of course, there are any number of ways that data centers can help to improve their performance, with a range of technologies helping to optimize energy efficiency and reduce the demand on cooling infrastructure. Whether it's switching to variable speed fans, deploying liquid cooling for CPUs, or applying cold aisle containment and enclosures, operations teams can target quantifiable improvements. However, installation and deployment of the equipment needed requires a considerable investment, and is hard to predict timings given current supply chain concerns. Not surprisingly, this can also mean that realizing a return on this investment is likely to be in years.
That's where EkkoSense can help. For true data center performance optimization, it's essential to monitor and report temperature and cooling loads much more actively. By pursuing a software-enabled AI-powered approach to data center performance optimisation, data center teams gain the real-time performance insights they need to support both increased workloads while also securing quantifiable energy savings in 2022.
Combining the collection of granular real-time data, understanding the zones of influence that exist between specific cooling assets and the racks they're cooling, and unlocking the potential of AI-powered optimization recommendations helps to put data center teams back in control. Our software-driven optimization approach is already helping customers to unlock data center cooling efficiency improvements of up to 30% – and that's before you factor in other tangible savings from capacity release, delayed cooling infrastructure investment and reduced downtime. With one major credit card company, for example, we've helped to take 46% off their data center cooling energy bill – that's equivalent to 10% of their overall data center energy consumption.
Improved performance optimization isn't going to mitigate the scale of the electricity price increases data center teams are currently experiencing – but it can make a significant dent in data center cooling energy usage and overall carbon consumption. And because this approach can be deployed within weeks, there's no reason why you can't move quickly to access these kind of savings.
So if you're looking to accelerate your net zero journey while also unlocking quantifiable energy savings that could immediately start to positively impact your gross energy bill this calendar year, then AI-enabled data center performance optimization is the only practical answer.  [email protected]