DC Access partners with EkkoSense to accelerate data center optimization across Africa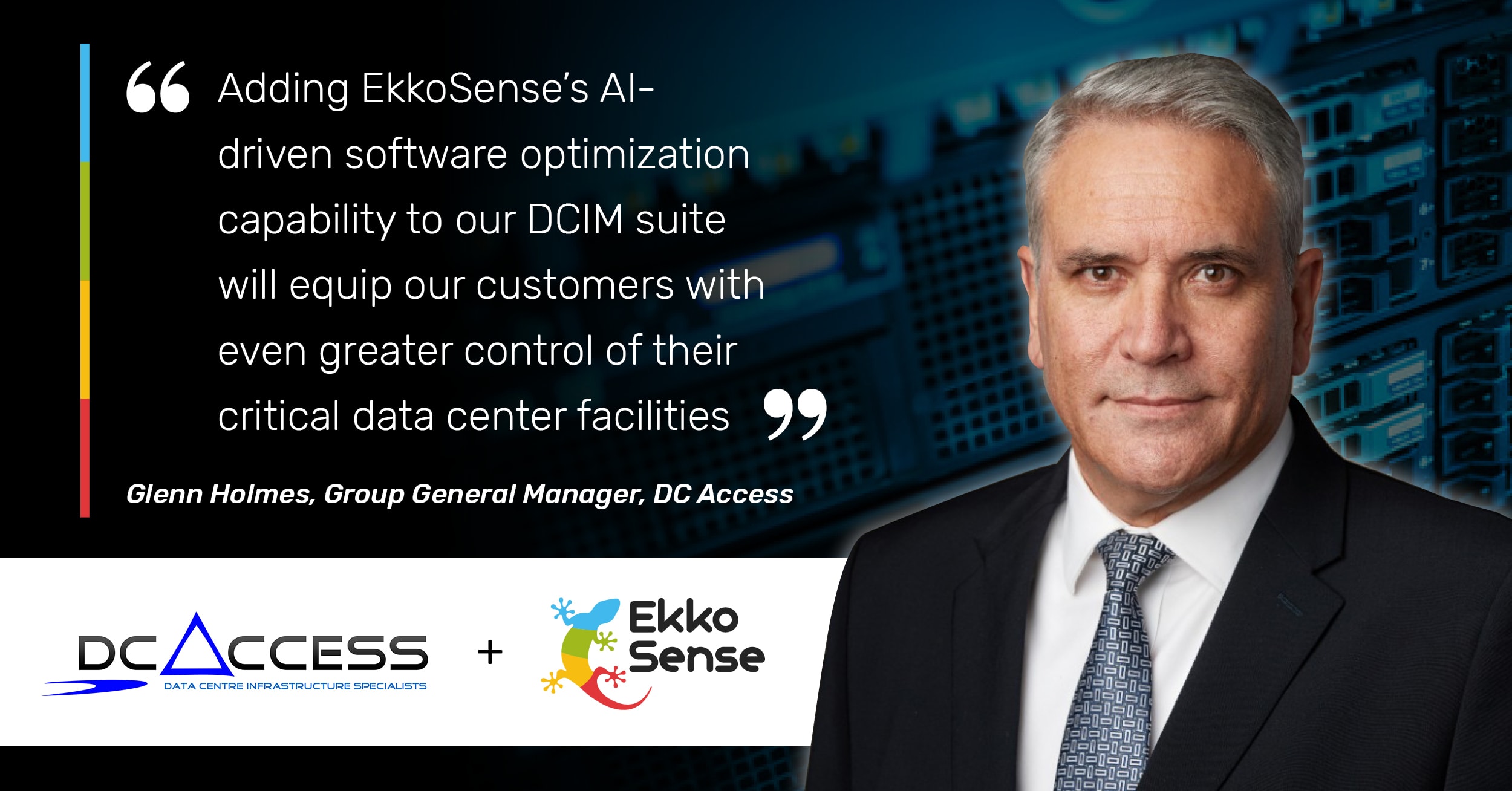 17th January 2022 – EkkoSense, the leading provider of software-driven optimization solutions for critical data center and M&E environments, has appointed Johannesburg-based DC Access, as its sales and implementation partner for Southern, West and East Africa. The announcement continues EkkoSense's expansion of its global partner network.

DC Access a division of Tech Access, already offers a comprehensive portfolio of network, data, technology and security capabilities to help its customers build and run data centers and optimize their performance. Adding EkkoSense's real-time data center monitoring, visualization and analytics capability will strengthen DC Access's DCIM offering, while also helping to unlock significant data center cooling energy savings for DC Access's customers across the region.
Glenn Holmes, Group General Manager of DC Access, said:
"Partnering with EkkoSense and adding its EkkoSoft Critical software to the DC Access portfolio will enable our customers to achieve true real-time M&E Capacity Planning for power, cooling and space. And with EkkoSoft Critical delivering an average 30% cooling energy saving, we look forward to helping DC Access's customers take their data center optimization to the next level."
Dean Boyle, CEO of EkkoSense, added: "DC Access is already established as a leading provider of data center management services across the region, and we look forward to working with them as they introduce EkkoSense's DCIM-class monitoring solution to their extensive customer network. EkkoSoft Critical will be a great addition to the DC Access DCIM portfolio."
DC Access will be working closely with the EkkoSense distribution partner for the sub-Saharan Africa region, Bergvik South Africa.
###
About DC Access
Working with partners, DC Access provides data center management services across West Africa, East Africa and Southern Africa.
DC Access is one of two divisions of Tech Access – the Technology Access Group (Pty) based in Johannesburg.
For more information, visit www.techaccess.co.za