EkkoSense strengthens US operation with specialist Sales Engineer appointment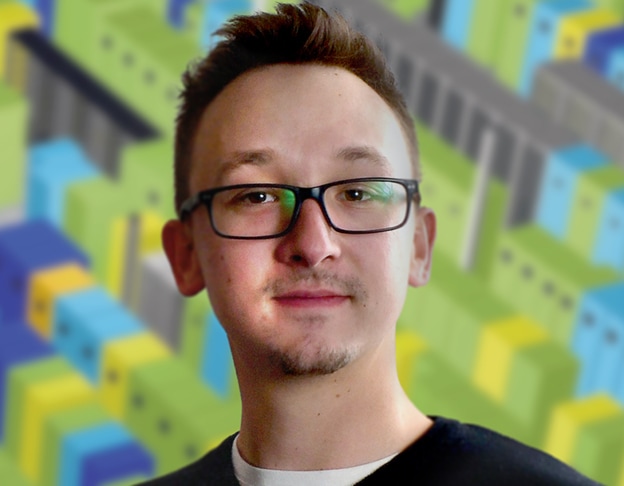 Data center performance optimization specialist EkkoSense has appointed Travis Talcott as a Sales Engineer for the Americas region, operating out of Albuquerque, New Mexico.
Travis joins EkkoSense from his previous role at data center airflow management specialist Upsite Technologies, Inc., providers of a full suite of airflow management and software solutions designed to optimize data center cooling systems. Travis joined Upsite in 2018, where he fulfilled a number of pre-sales and technical marketing support roles. Upsite also serves as a distributor of EkkoSense's AI-based data center software, and during his time there Travis focused on supporting the EkkoSense solution with a range of sales support services.
"It's great that Travis is now joining the EkkoSense Americas team, particularly at a time when we're scaling the business across the region and there's a growing requirement for specialist sales engineering skills," said James Kirkwood, EkkoSense's Head of Technical Sales. "Travis will be building out the role he carried out at Upsite Technologies, providing training for our growing roster of partners, managing and developing our EkkoSoft Critical demo platform, and supporting our physical installation where needed."
Commenting on his new role, Travis Talcott added: "EkkoSense's proven ability to reduce thermal risk while also securing cooling energy savings makes it an increasingly attractive choice for data center operators of all sizes. I'm looking forward to spending more time sharing EkkoSoft Critical's benefits before a wider audience – particularly how it brings together next generation technologies such as AI, machine learning, Internet of Things, Edge and 3D visualization capabilities to help make the invisible visible for data center teams."
Before joining EkkoSense, Travis Talcott also worked providing technology marketing support to Upsite's parent company – Aquila, Inc. Based in New Mexico, Aquila is focused on the design, engineering, manufacturing, installation and maintenance of threat-resistant technologies and data-sensitive systems. Travis started his IT career developing responsive websites and mobile apps with Lyra Development.
About EkkoSense

EkkoSense's EkkoSoft Critical software delivers an average 30% cooling energy saving, helping data centers to reduce energy consumption at a time when electricity prices have never been higher. With EkkoSoft Critical, EkkoSense delivers a compelling business case, enabling true real-time M&E Capacity Planning for power, cooling and space at a fraction of the cost of more expensive and complex DCIM solutions. With its light-touch, software-based approach, EkkoSense also helps data center teams to secure immediate benefits, with its light-touch deployment and non-invasive nature contributing directly to carbon reduction targets. Video.