EkkoSense updates EkkoSoft Critical M&E platform with increased support for Co-Lo customers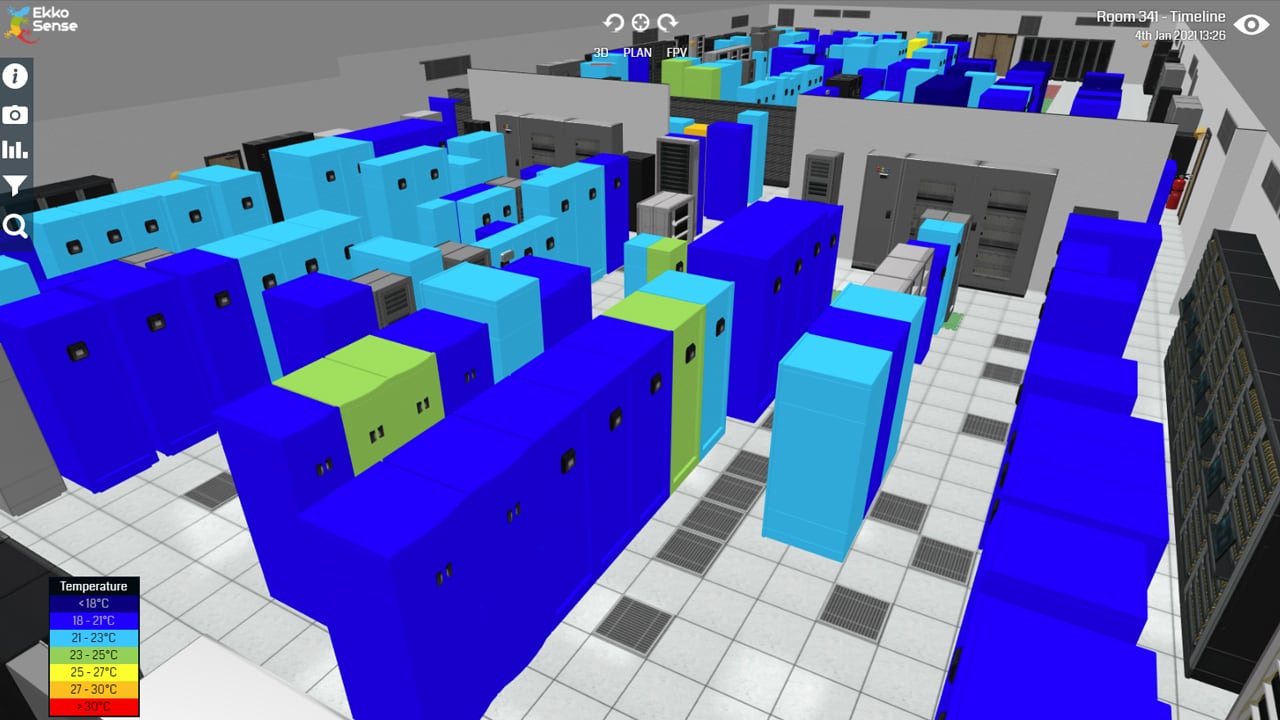 Latest 6.1 release features powerful new M&E reporting capabilities – thermal and power summaries for selected groups of racks, thermal comparisons, cooling breakdowns over time, as well as power capacity breakdowns over four key time periods
EkkoSoft Critical 6.1 features powerful new M&E reporting capabilities that offer increased support for data centre co-lo customers, with new rack group reports that allow thermal and power information to be summarised for selected groups of racks. This means that different data centre room sections can be reported on separately, making the solution ideal for co-lo operators with SLAs or specific customer reporting requirements.
EkkoSoft Critical is a powerful monitoring, 3D visualisation and analytics platform for the data centre that's designed to be particularly easy for operations staff to use and understand. It collects granular real-time data, helping them to visualise airflow management improvements, manage complex capacity decisions, and quickly highlight any worrying trends in cooling performance. This effectively removes data centre thermal risk and provides 100% rack-level ASHRAE thermal compliance.
"With EkkoSoft Critical 6.1 we're now making it even easier for data centre operations teams to identify and resolve key challenges – such as thermal risk leading to unplanned outages, excessive cooling energy consumption, and stranded rack capacity," EkkoSense Chief Product Officer, Paul Milburn.
"We're determined that EkkoSoft Critical continues to help our customers unlock tangible improvements across their data centre capacity, power and thermal management activities", Paul Milburn added. Our latest release brings new levels of reporting and accessibility to this process – particularly for co-lo customers – along with increased performance and even simpler installation. And this all comes at a fraction of the cost of more expensive and complex legacy data centre DCIM or CFD solutions."
Key new EkkoSoft Critical 6.1 features include:
Comprehensive new Reporting – Rack Performance reporting is now available at a group level, allowing thermal and power information to be summarised for selected groups of racks – making it ideal for Co-Lo customers with SLAs or with specific customer reporting requirements.
Further expansion to Capacity – EkkoSoft Critical 6.1 delivers significant enhancements to its capacity offering, enabling custom power distribution settings and an intuitive selection tool for assigning proposed capacity change to PDUs to assist on-site technical teams with deployment choices. Along with more granular reporting of average and peak loads, the assessment of capacity changes can be made in minutes, not hours.
EkkoScore Optimisation rating – an entirely new performance metric (ranked up to 1,000) that brings together temperature and cooling load data to provide a true measure of data centre cooling optimisation, based on thermal compliance and control. Designed to complement existing PUE ratings, the EkkoScore metric reveals exactly how well-optimised a data hall cooling system is – providing live insight into an organisation's adherence to ASHRAE guidelines
Performance at Scale – EkkoSoft Critical 6.1 is now powered by the high performance DynamoDB platform to deliver quicker and more granular access to critical performance data across rooms and sites up to an optimised estate level dashboard
Even Simpler Installation and Deployment – EkkoSense has a continued mission to ensure our systems are easy to install, configure and use. Supported by the latest EkkoLink Data Aggregator release, EkkoSoft Critical 6.1 enables significantly simpler installation for partners and customers for the core product offering, with web configuration and connectivity.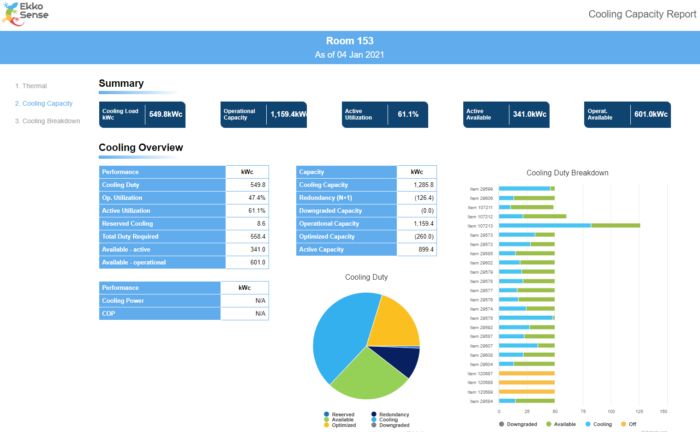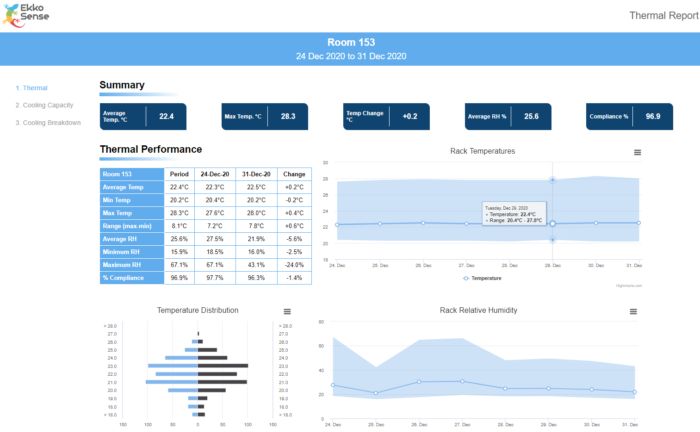 EkkoSense's distinctive software optimisation approach allows data centre operations teams to gather and visualise cooling, power and space data at a granular level. With EkkoSoft Critical 6.1, customers can analyse multiple complex data sets simply and quickly in an easy-to-interpret 3D environment, and then apply AI and machine learning analytics techniques to secure actionable performance improvements. Once actioned, these processes can be repeated and measured for continuous 24x7x365 optimisation.
EkkoSense solutions are available directly, or through the company's expanding network of international partners across North and South America, Latin America, Europe, the Middle East and Asia Pacific.
www.ekkosense.com
Follow us on Twitter @ekkosenseUK



Press Contact: Cheryl Billson, Comma Communications – PR for EkkoSense,
+44 (0)7791 720460
[email protected]