Interxion: A Digital Realty company to offer EkkoSense cooling energy optimisation to its EMEA enterprise customers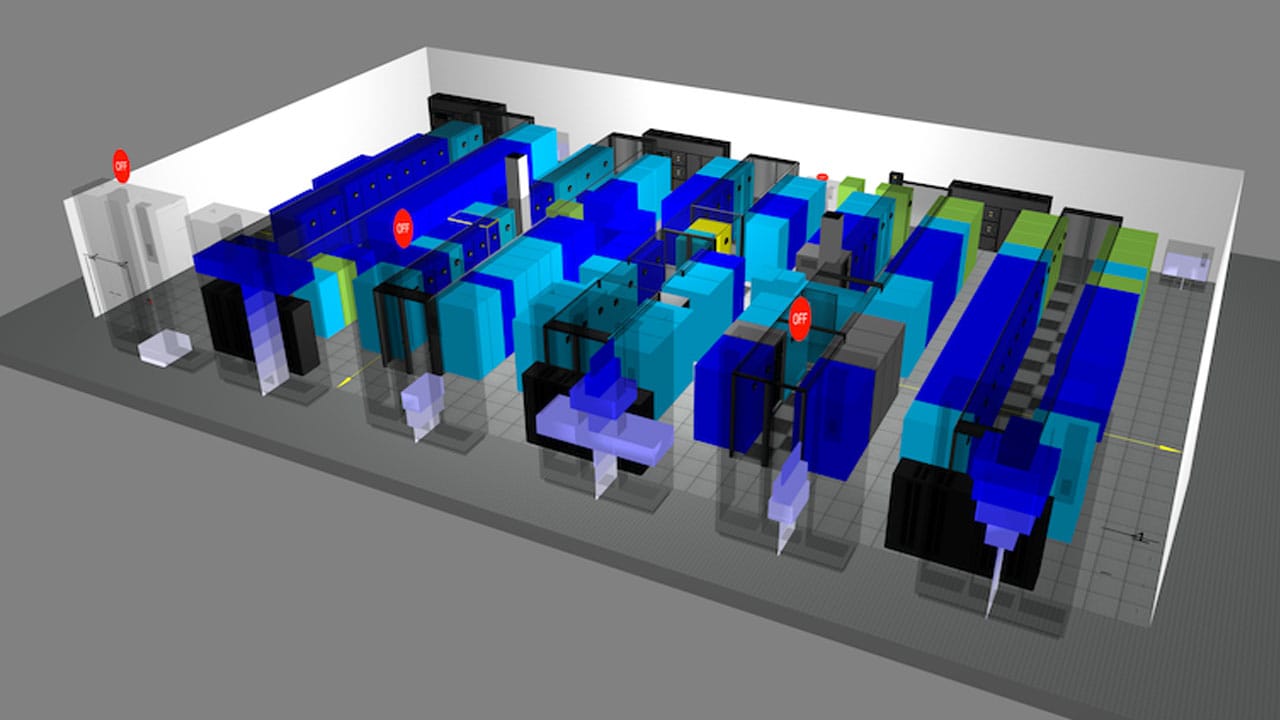 Interxion: A Digital Realty Company (NYSE: DLR) and leading European provider of carrier- and cloud-neutral colocation data centre solutions, can now offer EkkoSense's distinctive software-driven data centre energy optimisation services to its EMEA enterprise data centre customers.
The decision comes off the back of an initial project Interxion ran with EkkoSense in February last year to reduce cooling system energy consumption at its West Drayton, London site. By applying EkkoSense's software-driven optimisation solution, Interxion was able to secure an impressive 20% reduction in cooling system energy usage – and an immediate contribution towards its broader carbon reduction targets.
Earlier this year, Digital Realty announced its commitment to setting a science-based target to reduce corporate CO2 emissions across its entire portfolio. Since then, the organisation has made various announcements solidifying this commitment, including the establishment of a sizeable solar and wind power purchase agreement (PPA) with providers in Texas which will see its Dallas facilities powered by renewable energy.
Digital Realty is constantly innovating to improve the way it designs and operates its data centres, and the recent decision to offer EkkoSense's energy optimisation solution to EMEA enterprise customers firmly underlines the organisation's broader commitment to optimising energy efficiency, reducing carbon emissions and cutting waste across its entire data entire portfolio.
"We've already had considerable success in reducing cooling system energy consumption for both Interxion in Europe and Digital Realty in the US, and we're really looking forward to unlocking further savings for Interxion enterprise customers across EMEA,"
says Dean Boyle, CEO, EkkoSense.
"At EkkoSense we have already helped our clients to reduce their cooling power carbon emissions by around ten thousand tonnes of CO2, and we're adding to that total daily. Interxion's new initiative will present its enterprise customers with a win/win proposition: reducing their cooling energy usage by between 20-30%, presenting them with a clear carbon saving that will support their net zero emissions programmes, and also delivering a net cut in their overall data centre cooling energy spending," concludes Boyle.
By independently deploying EkkoSense's AI-enabled EkkoSoft® Critical thermal optimisation software and performance analytics, enterprise customers will be able to identify potential airflow and cooling inefficiencies with real-time visibility into critical metrics throughout the energy saving process.
"As a leader in the European data centre industry, Interxion strives to set a precedent by maximising energy efficiency across all of its operations. Our initial project with EkkoSense has clearly demonstrated how by focusing on thermal monitoring and airflow optimisation we can increase cooling capacity and reduce our overall cooling energy usage,"
says Jeff Tapley, EMEA Group MD and SVP Portfolio Management Group, Interxion.
"That's why it now makes sense to share these potential efficiency benefits with our EMEA enterprise customers by inviting them to take advantage of EkkoSense's services as a value add to our broader PlatformDIGITAL® offering," adds Tapley.
The unique performance analytics built into EkkoSoft Critical provides real-time visibility of key data centre operational and thermal performance metrics to monitor colocation sites, identify areas for improvement – such as cooling unit set points, putting units into standby, changes to the floor grille layout and changes to fan speeds – and subsequently recommend the appropriate changes to optimise performance.
About Interxion: A Digital Realty Company
Interxion: A Digital Realty Company, is a leading provider of carrier- and cloud-neutral data centre services across EMEA. With more than 700 connectivity providers in over 100 data centres across 11 European countries, Interxion provides communities of connectivity, cloud and content hubs. As part of Digital Realty, customers now have access to 47 metros across six continents. For more information, please visit www.interxion.com.
About Digital Realty
Digital Realty supports the world's leading enterprises and service providers by delivering the full spectrum of data center, colocation and interconnection solutions. PlatformDIGITAL®, the company's global data center platform, provides customers a trusted foundation and proven Pervasive Datacentre Architecture PDx™ solution methodology for scaling digital business and efficiently managing data gravity challenges. Digital Realty's global data centre footprint gives customers access to the connected communities that matter to them with 280 facilities in 47 metros across 22 countries on six continents. To learn more about Digital Realty, please visit digitalrealty.com or follow us on LinkedIn and Twitter.
EkkoSense solutions are available directly, or through the company's expanding network of international partners across North and South America, Latin America, Europe, the Middle East and Asia Pacific.
www.ekkosense.com
Follow us on Twitter @ekkosenseUK
Press Contact: Cheryl Billson, Comma Communications – PR for EkkoSense,
+44 (0)7791 720460
[email protected]