Reduce your data center cooling energy costs by an average of 30%.
Unlock energy savings whilst protecting against unnecessary spending on additional cooling systems.
Proven energy savings with EkkoSense
Even the best run data centers still have cooling, power and capacity challenges – and cooling is the data center's second largest energy consumer. EkkoSense helps you optimize your data center performance to reduce cooling costs by up to 30%.
However, EkkoSense helps with a lot more than reducing cooling costs. Effective capacity planning helps you to quantify your true cooling capacity – and potentially stop unnecessary and significant spending on new cooling systems. At the same time, ensuring 100% rack-level ASHRAE thermal compliance helps reduce thermal risks that are associated with almost a third of unplanned data center outages.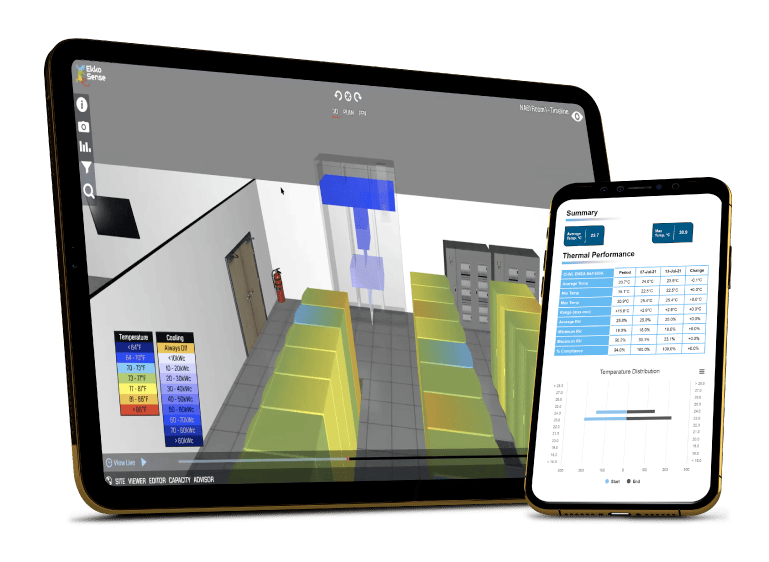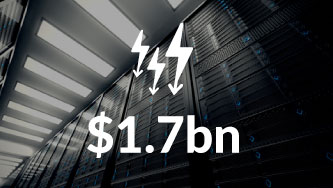 Missing out on proven ways to cut data center costs
Data centers are overspending on energy costs – and, globally, are missing out on cumulative savings of over $1.7bn. By optimizing your data center performance cooling costs could be cut up to 30%.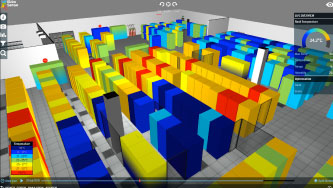 More effective data center operations
Using EkkoSoft Critical's 3D digital twin visualizations, equip your operations teams with new levels of control and decision support – accelerating optimization opportunities across your critical facilities.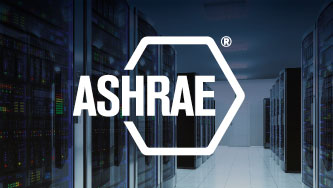 Prevent expensive data center downtime
With some 15% of data center racks remaining outside of ASHRAE guidelines for inlet temperatures, facilities are exposing themselves to thermal risk leading to expensive data center downtime.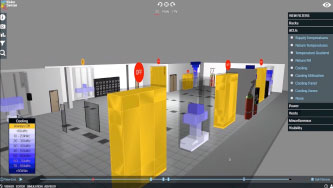 Release available cooling capacity
Data center cooling utilization currently averages just 40% across the industry. EkkoSoft Critical's real-time cooling capacity insight can protect against unnecessary spending on additional cooling systems.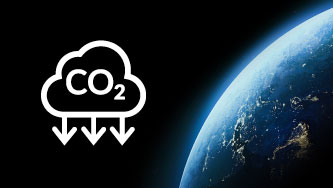 Win/win data center performance optimization
Reducing data center cooling energy usage by up to 30% simultaneously unlocks significant carbon savings – delivering a win/win outcome for data centers and the broader business.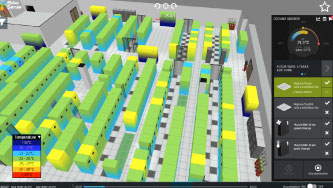 Continuous optimization with Cooling Advisor
With a unique integrated Cooling Advisor, EkkoSoft Critical ensures that data centers can achieve and maintain high optimization levels, ensuring your critical facilities continue to perform efficiently and cost-effectively.
Connect with
Ekko

Net Global Partners

Internationally recognized consulting and knowledge base, universally trusted delivery solutions, world class regional support.
Talk to an
Ekko

Sense Expert

Get in touch with questions, sales enquiries or to arrange your free demonstration.