Daisy Group set to secure payback within a year with EkkoSense data centre thermal optimisation managed service.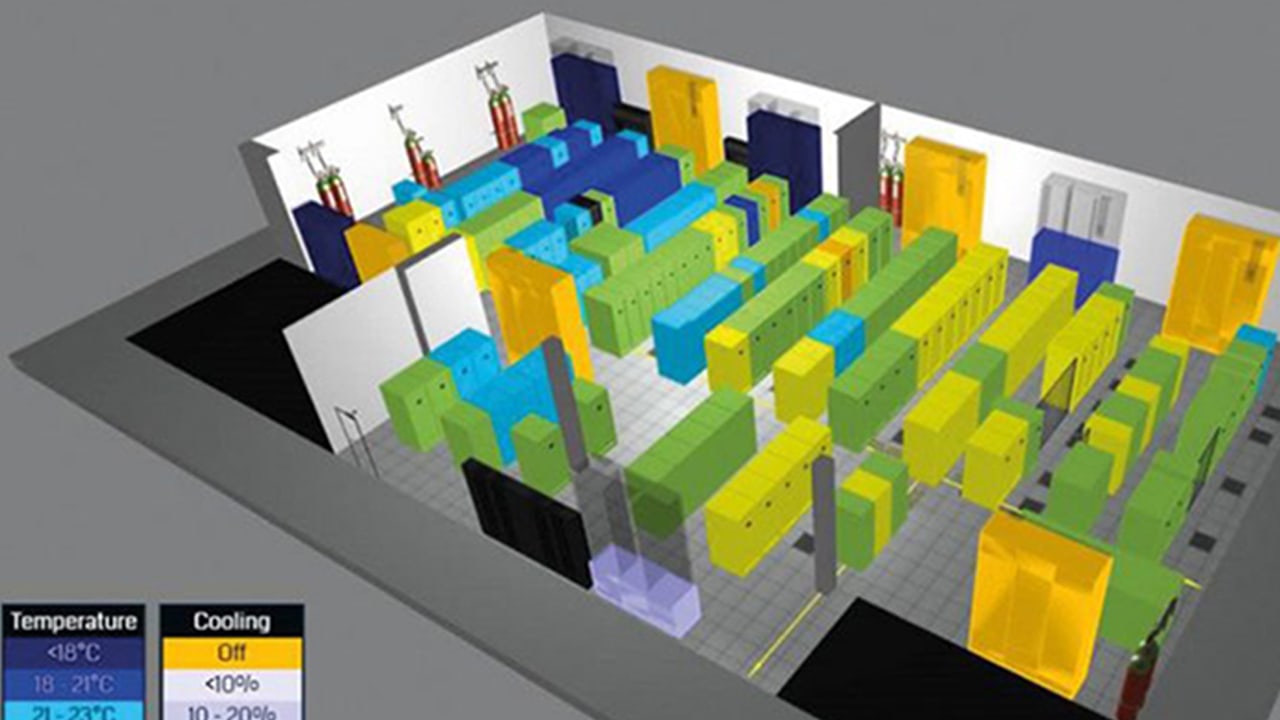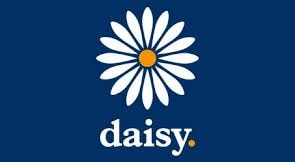 Daisy Group is a digital provider of end-to-end business communications and managed services solutions that relies on several business-critical data centres at the heart of its business. In order to reduce the risk of thermal performance issues on its data centres, Daisy initially selected EkkoSense's EkkoSoft Critical intuitive and immersive web-based 3D software and sensor offering to help manage two of its critical data centre facilities in Farnborough and Hamilton. In addition to reducing thermal risk, the business also wanted to optimise its data centre thermal performance by making its expensive equipment cooling more cost-effective and unlocking additional cooling capacity.
Daisy Group set to secure payback within a year with EkkoSense data centre thermal optimisation managed service
Implemented within weeks, EkkoSoft Critical – for the first time – provided Daisy with a real-time 3D view of both the physical and thermal cooling dynamics of its two data centres. Daisy was able to 'see' their thermal risks and, because EkkoSoft Critical shows the data centre thermal estate in real-time, could also immediately track the impact of changes made to improve thermal performance.
Results from initial project
The results were significant – with an initial 19% saving in data centre cooling energy achieved. This saving alone would provide complete Return on Investment for the entire EkkoSense project for Daisy within a single year. In addition to the monetary saving, EkkoSense optimisation also helped Daisy to achieve improvements in:
Thermal compliance – all data centre 'hot spots' removed to ensure Farnborough and Hamilton data centres complied with ASHRAE recommended thermal performance ranges
Balanced air flow – EkkoSense optimisation process helped Daisy to improve resilience and recover lost cooling capacity
Cooling and air flow resilience testing – Daisy was able to benchmark its current cooling and air flow performance and safely test its cooling resilience to ensure uptime
"While the initial brief was to look at energy savings in two of our data centres, we were delighted that the solution also identified potential thermal risks from both over- and under-cooling. We worked with EkkoSense's Optimisation consultants to make immediate long-term changes to our cooling strategy to eradicate this risk – preventing outages and at the same time benefiting our bottom line by saving energy costs."
Les Price, Head of Business Continuity Operation at Daisy
Extending the engagement to a full Managed Service covering 5 data centres Due to the success of the initial project, Daisy has subsequently signed a multi-year contract for EkkoSense to provide a proactive data centre managed service covering ve of its UK data centres, adding Aston, Wapping and Romford to its existing Farnborough and Hamilton activities.
Comprehensive EkkoSense Data Centre Cooling Managed Service components: EkkoSoft Critical® – unique, innovative thermal management software and IoT sensor platform for managing the thermal environment. Includes EkkoSoft Critical SaaS software, EkkoAir IoT-enabled sensors, installation and commissioning.
DCOP®, Data Centre OPtimisation service
– expert air flow and cooling optimisation services to reduce thermal risk, release capacity and save energy. Thermal & Air flow PPM – ongoing services consisting of quarterly site visits and monthly thermal/cooling reports to ensure that energy savings, risk management and future capacity requirements are consistently delivered through site change and option for further improvement realised.
Exceeding annual cooling energy savings
While EkkoSense has a proven track record of delivering solutions for Daisy, this multi-year total thermal management approach across five sites is a 'full service' proposition, covering specialist air flow, cooling optimisation services, innovative thermal management software and ongoing thermal expertise. Through the initial project scoping, EkkoSense projected potential annual cooling energy savings of £100k+ across the five data centre sites. In reality, the managed service has already delivered over £115,000 during the first few months for Daisy alone – far exceeding expectations.
Complete project ROI within 12 months
The savings have been made through the reduction of data centre cooling energy bills and will deliver an estate- wide ROI on the project – designed to reduce thermal risk, increase capacity and reduce energy costs – in less than a year.
"We knew from past projects that EkkoSense is able to help us reduce our operational exposure to thermal risks. This was a key factor beyond our decision to extend our engagement to cover our five data centres as part of an ongoing managed service. So far we have secured better than expected data centre cooling energy savings, with £115,000 already secured, and expected future savings as we continue to benefit from ongoing energy cost savings and optimisation beyond this period. Clearly engaging with EkkoSense to secure data centre thermal optimisation across our five sites has proved to be a smart decision for Daisy Group."
Michael Sheridan, Head of Facilities at Daisy Group