EkkoSense appoints Artex to drive EkkoSoft Critical sales across the Republic of Korea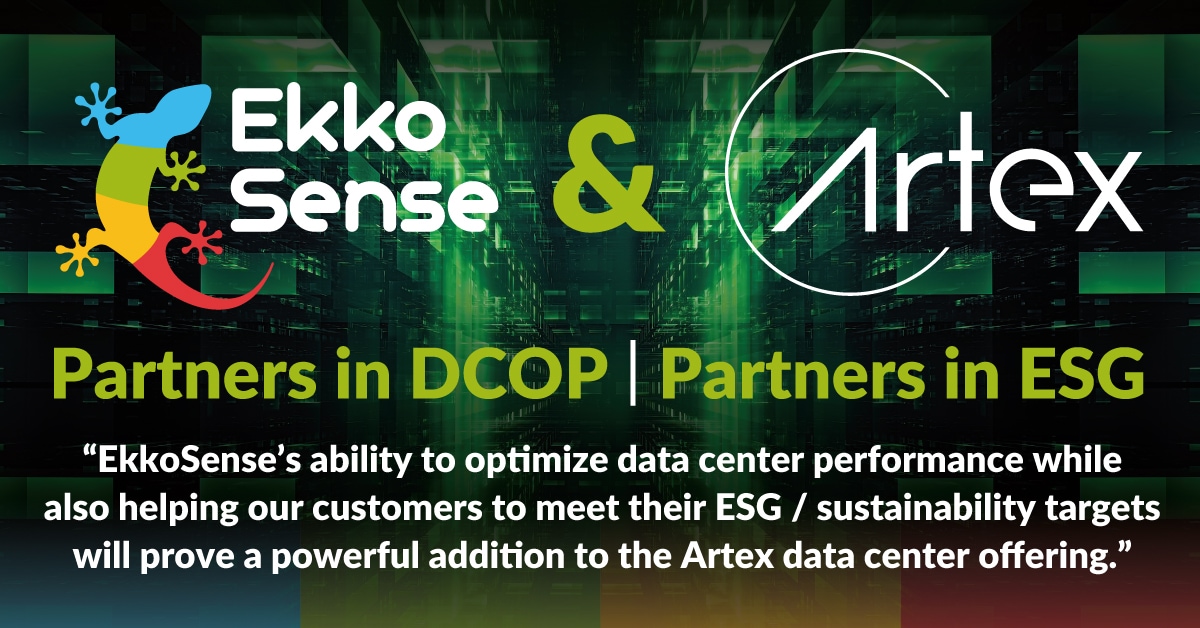 EkkoSense has appointed Artex as its solutions and services partner for the Republic of Korea. Based in Seoul, Artex has been established for over 30 years and recently launched its expansion into the data center sector.
Artex will offer EkkoSense's award-winning EkkoSoft Critical data center optimization software to data center operators across its key target markets, including the power generation, railways, shipbuilding, renewable energy and water sectors. The Artex team will work with Korean customers to deploy EkkoSense's AI-powered optimization software, helping them to run their data centers more efficiently and reduce cooling energy consumption. Artex will also support EkkoSoft Critical deployments for Korean subsidiary operations and affiliated companies internationally.

"When the Artex team attended this year's Data Centre World event in London we were particularly impressed by EkkoSoft Critical and the way it can deliver real-time data center operational visibility at a fraction of the cost of legacy DCIM systems," said Eugene Jang, CEO, at Artex. "EkkoSense's ability to optimize data center performance while also helping our customers to meet their ESG / sustainability targets will prove a powerful addition to the Artex data center offering."

"The Korean data center market is growing strongly, and we're excited to be partnering with Artex as they extend their activities in the sector," added Matthew Farnell, EkkoSense's Director for the EMEA and Asia Pacific regions. "Artex has an in-depth understanding of the key sectors it operates in. We are looking forward to working with their data center team as they introduce our light-touch and easy-to-use software-based approach to data center optimization to the Korean market."
EkkoSense's EkkoSoft Critical software delivers cooling energy savings, helping data centers to reduce cooling energy consumption at a time when ESG demands have never been higher. With EkkoSoft Critical, EkkoSense delivers a compelling business case, enabling true real-time M&E Capacity Planning for power, cooling and space at a fraction of the cost of more expensive and complex DCIM solutions. EkkoSense helps data center teams to secure immediate benefits, with its light-touch deployment and non-invasive nature contributing directly to carbon reduction targets. Video. 
###

About Artex – Artex is a general trading company based in Seoul with a proven track record of over three decades. The company brings deep expertise across several key sectors, including the power generation, railways, shipbuilding, renewable energy, and water sectors. Artex is based in Seoul and operates across the Republic of Korea.
About EkkoSense – EkkoSense is an industry leader in the provision of advanced sensing technology, SaaS DCIM-class visualization & monitoring software and analytics solutions for critical facilities such as data centers. The company is committed to eliminating thermal risk and helping organizations to monitor, manage and maximise their data center performance. www.ekkosense.com
Contact
Eugene Jang , CEO