EkkoSense at Data Centre World 2020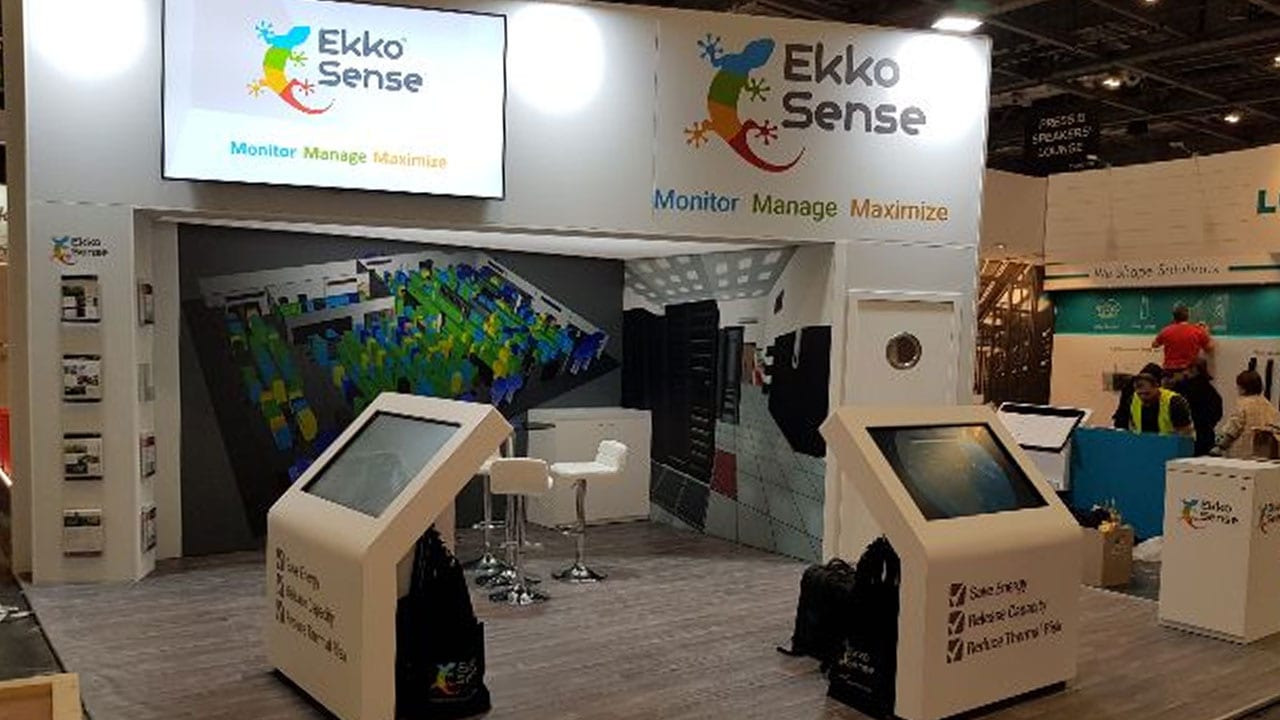 Capacity Planning – unique SaaS-powered 3D capability enables capacity managers to reserve space, power and cooling for future projects, as well as identify individual racks with locked-in power capacity
Launch of new low-cost EkkoSensor wireless temperature and humidity sensors
Stand D265, 11-12 March 2020, Excel, London

Data centre performance specialist EkkoSense is exhibiting major developments to its EkkoSoft Critical SaaS-powered 3D visualisation software on Stand D265 at Data Centre World 2020. Demonstrations will include a powerful 3D Capacity Planning capability, additions to the company's Critical Things family of low-cost, Internet of Things-enabled wireless thermal sensors, and Cooling Advisor – the industry's first advisory capability built right into the heart of a thermal optimisation solution.
With Capacity Planning, EkkoSense now offers the most intuitive platform currently available for data centre space, power and cooling capacity management. Unlike the traditional limited capacity reporting offered by more expensive legacy DCIM systems, EkkoSoft Critical true live capacity planning with key features including:
"Facilities and Capacity Managers visiting Data Centre World will be all too familiar with the unwieldy spreadsheets and complex DCIM systems that they currently have to use to manage changes to their data centre estate. Now, with the introduction of Capacity Planning, we're providing powerful, intuitive tools to allow data centre teams to manage all their space, power and cooling capacity planning requirements in real-time thanks our powerful visual analytics,"
explained EkkoSense's CEO Dean Boyle.
"And with Capacity Planning in place, organisations will have far greater control, allowing them to run their data centres much leaner – and at a fraction of the cost of legacy DCIM approaches."
"With our unique Cooling Adviser functionality, we're also providing data centres with the opportunity to unlock cooling energy savings of 10%+ without the requirement for radical redesigns or expensive cooling refresh programmes. It's this kind of accessible, practical 'expertise as a service' that can make a real difference for data centre teams looking to reduce their energy usage or unlock cooling capacity, without the need for complex CFD systems or expensive consultancy."
EkkoSense will also be exhibiting its upgraded Critical Things family of easy-to-install sensors and hubs that provide rack level and cooling unit level thermal data via secure 128 bit AES encryption into the EkkoSoft Critical cloud based software. The company's cloud-based 3D visualisation software is now monitoring in excess of 100,000 sensors across UK and international data centres. The latest EkkoSensors are compact, unobtrusive and cost-effective enough to be deployed in large numbers – encouraging higher spatial resolution right down to rack-level.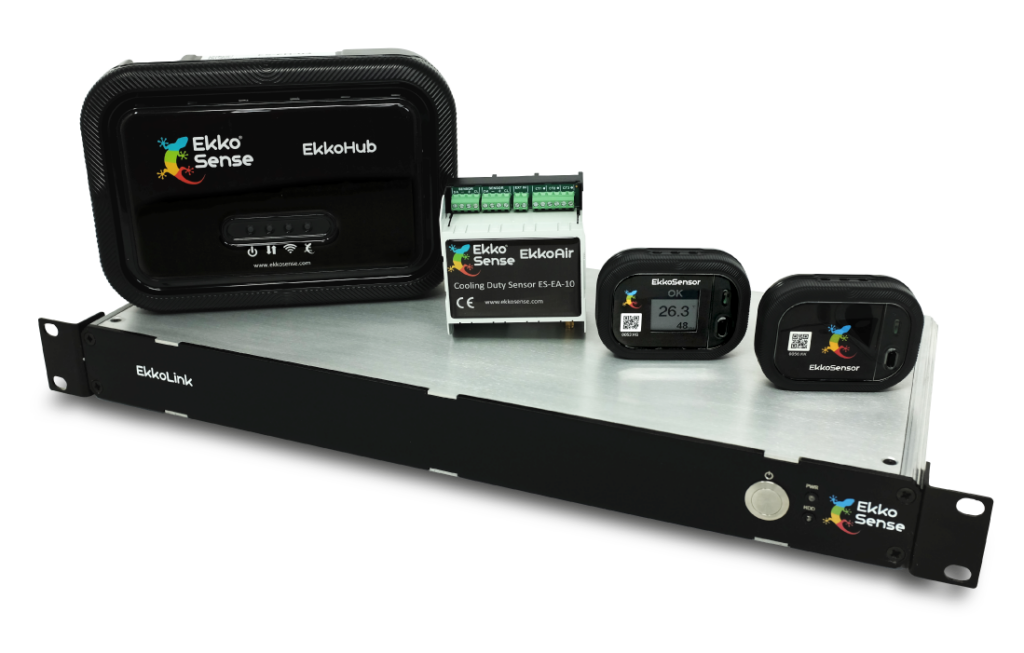 EkkoSensors are self-contained, battery-powered and uniquely identified at manufacture – making installation much simpler. The TDX EkkoSensor includes a local display of key values along with configurable temperature alert thresholds and the screen can be cycled to show alert status, temperature profiles over the last hour, 24-hours and 7-days for quick thermal assessment on site.
Visitors to Data Centre World can also see demonstrations of EkkoSense's unique Cooling Advisor, the industry's first advisory capability built right into the heart of a thermal optimisation solution. Embedded into EkkoSoft Critical, Cooling Advisor provides operations teams with focused cooling performance recommendations and advisory actions to help monitor, manage and maximise their data centre's thermal performance. Simply by following Cooling Advisor's recommendations, cooling energy savings of 10%+ can be unlocked in house – without the requirement for further specialist data centre thermal optimisation services.
About EkkoSense:
EkkoSense is an industry leader in the provision of advanced sensing technology, SaaS DCIM-class visualisation & monitoring software and analytics solutions for critical facilities such as data centers. The company is committed to eliminating thermal risk and helping organisations to monitor, manage and maximize their data center performance.
EkkoSense solutions are available directly, or through the company's expanding network of international partners across North and South America, Latin America, Europe, the Middle East and Asia Pacific.
www.ekkosense.com  
Follow us on Twitter @ekkosenseUK

Press Contact: Cheryl Billson, Comma Communications – PR for EkkoSense,
+44 (0)7791 720460
[email protected]