EkkoSense data center software shortlisted for another industry award!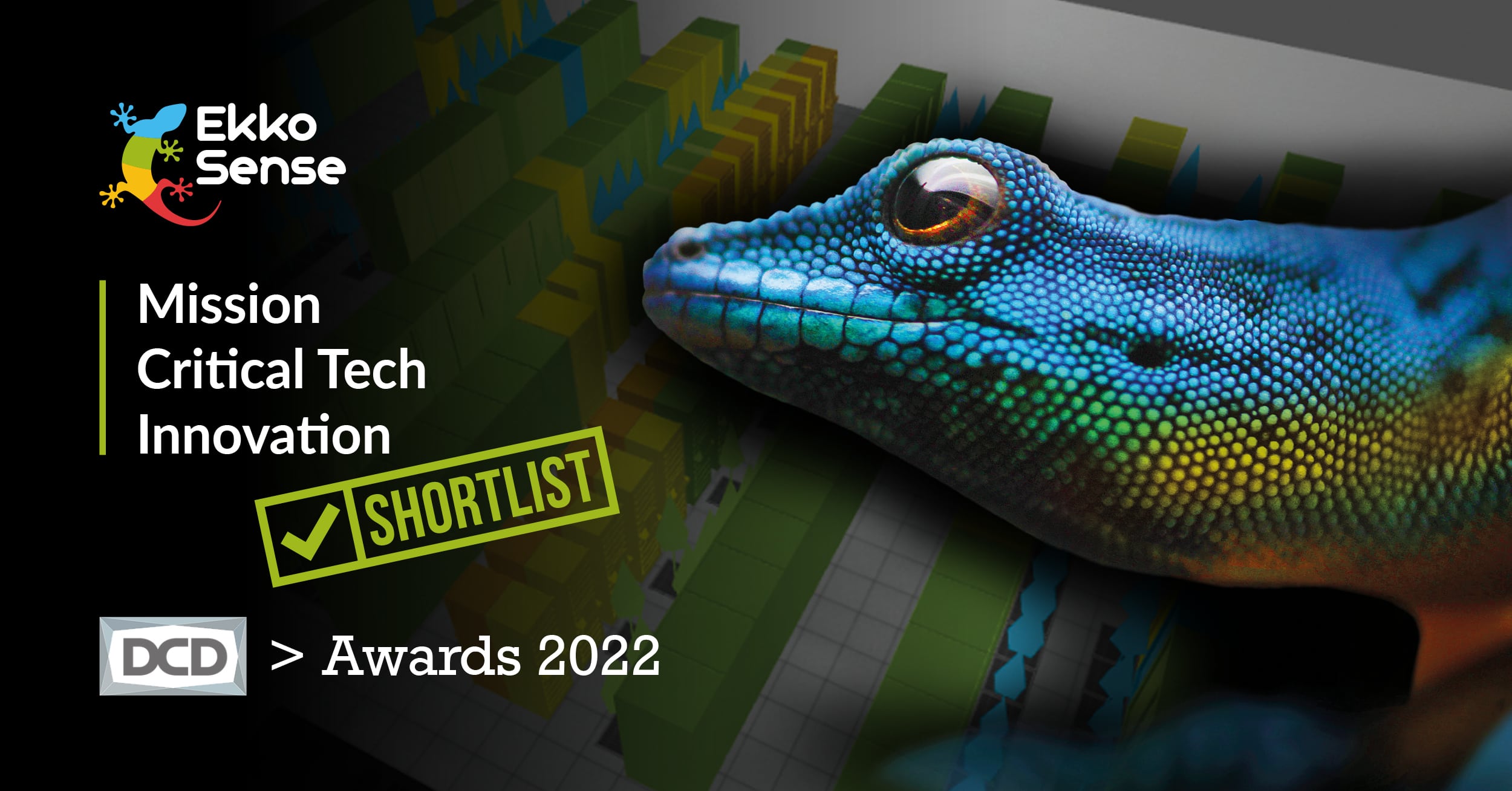 Back in 2014 when Dean Boyle and I co-founded EkkoSense, our ambition was to create a new way of visualising data centre performance so that operations teams could keep their facilities finely-tuned and operating optimally. Eight years further on, our EkkoSoft Critical solution takes advantage of machine learning, AI analytics and 3D software visualisation, and is busy delivering huge cooling energy savings and reducing CO2 emissions in data centres around world. Our growth to date is obviously satisfying, but what makes me most proud is when the rest of the industry acknowledges the valuable role that our software plays.
A few weeks ago, EkkoSense won a UK Product of the Year Excellence Award. Now, we're delighted that EkkoSoft Critical has also been shortlisted for a Data Center Dynamics DCD 2022 Latam Award in the Mission Critical Tech Innovation category.
What these awards and nominations show is that there really isn't anything else out there that's as intuitive and powerful as EkkoSoft Critical. Congratulations to the whole EkkoSense team on this shortlisting – and here's hoping for further acknowledgement at the DCD Cancun event on the 20th September. You can see our software in action on the VIPartners stand. If you haven't come across EkkoSoft Critical before, take a look at our snapshot intro video here "Redefining data center optimization with EkkoSoft Critical".
Interested in learning more about EkkoSoft Critical? Please contact me directly or book a demo here