EkkoSense expands into Asia Pacific region with new Hong Kong-based partner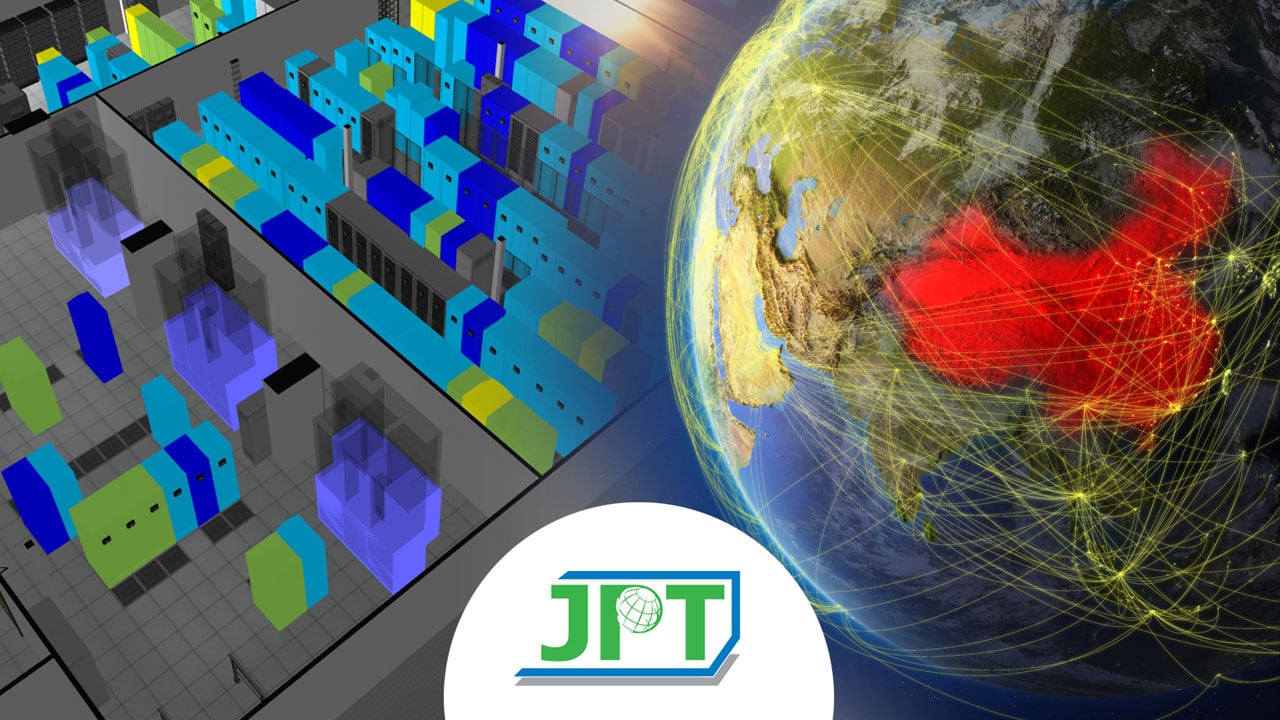 EkkoSoft Critical SaaS 3D visualization data center software now available across Asia Pacific through JPT Global Solutions
14th October 2020: For the first time EkkoSense's EkkoSoft Critical data center monitoring solution is available in Asia Pacific following the appointment of JPT Global Solutions Ltd in Hong Kong as an EkkoSense partner.
EkkoSoft Critical enables true real-time M&E Capacity Planning for power, cooling and space – at a fraction of the cost of expensive and complex DCIM solutions. On average the software delivers 30% cooling energy savings, significantly reducing Capex investment requirements and delivering a valuable contribution to corporate NetZero commitments and CSR obligations through consistent carbon usage reductions in the data center.
Jason Lau, co-founder of JPT Global Solutions said:
"We've searched the global data center software market and EkkoSoft Critical is unique with its ability to intelligently visualize and manage data center energy usage as well as its optimization of expensive cooling energy costs. The software's clear 3D visualization capability provides an immediate insight into where cooling energy is being wasted, while its AI-enabled analytics also offer clear recommendations for cooling and power optimization. And, with its ability to cut cooling energy usage by almost a third, EkkoSoft Critical can pay for itself within months. This is a rare win/win proposition for both JPT Global Solutions and our customers, and we expect the EkkoSense solution to generate considerable interest from data center operators across the Asia/Pacific region."

Dean Boyle, co-founder and CEO of EkkoSense, added:
"Designed and developed in the UK, international adoption of our EkkoSoft Critical SaaS solution is gathering pace. In the last 12 months we've built significant momentum with new partners now on board in the US (Upsite Technologies), Canada (SCTi), Belgium (DCOnGreen) and South America (InfoStructure). With JPT Global Solutions now adding EkkoSoft Critical to its data center performance optimization portfolio and marketing the solution across the Asia Pacific region, Nottingham-based EkkoSense is quickly becoming an international name in the data center market."
EkkoSoft Critical enables true real-time M&E Capacity Planning for power, cooling and space – at a fraction of the cost of expensive and complex DCIM solutions. Our powerful advanced software analytics draws on EkkoSoft Critical's real-time data to help maximise your data centre performance. Read more…
About JPT Solutions:
JPT Global Solutions Ltd. was founded by a team of experienced professionals specializing in IT Infrastructure, Data Center Cooling Optimization, Console Systems for Technical Control Areas, Media Storage Management, Critical Facilities and Professional AV Solutions. The company is based in Hong Kong. http://www.jptglobal.com
About EkkoSense:
EkkoSense is an industry leader in the provision of advanced sensing technology, SaaS DCIM-class visualisation & monitoring software and analytics solutions for critical facilities such as data centres. The company is committed to eliminating thermal risk and helping organisations to monitor, manage and maximise their data centre performance.
EkkoSense solutions are available directly, or through the company's expanding network of international partners across North and South America, Latin America, Europe, the Middle East and Asia Pacific.
---
www.ekkosense.com  
Follow us on Twitter @ekkosenseUK
Press Contact: Cheryl Billson, Comma Communications – PR for EkkoSense,
+44 (0)7791 720460
[email protected]