EkkoSense expands into South American data center market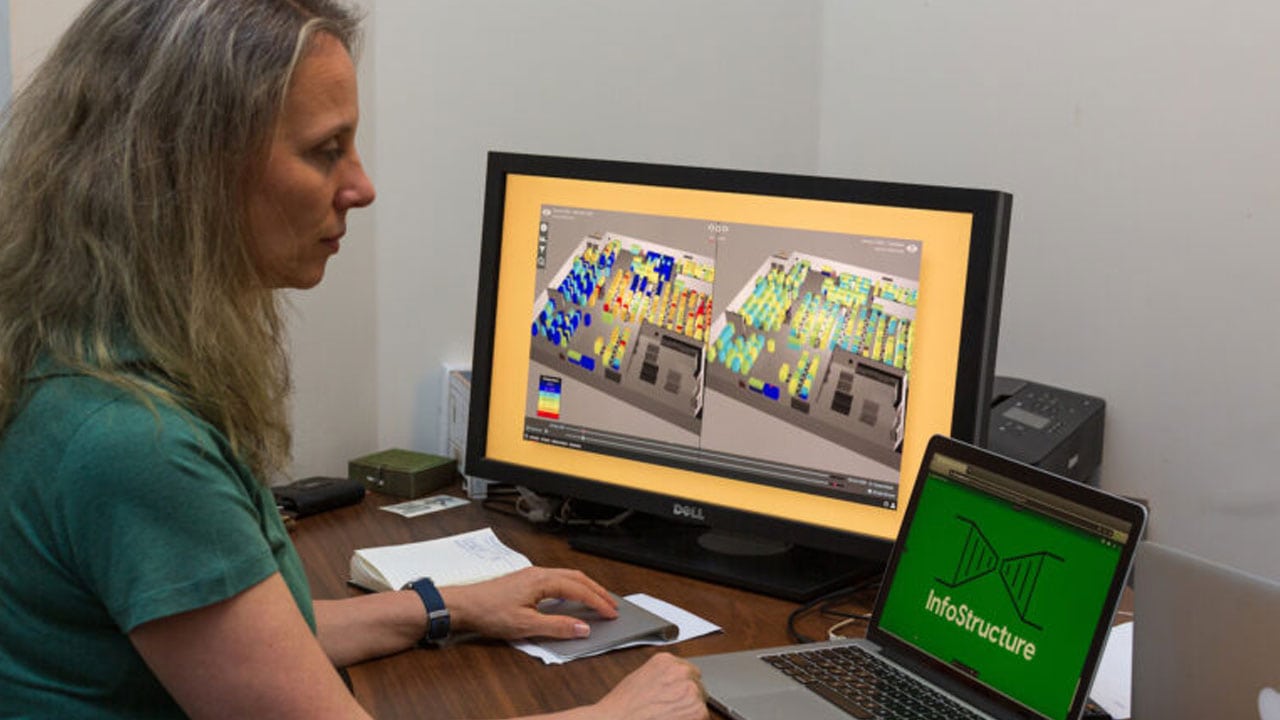 Brazil-based InfoStructure, a specialist provider of data center infrastructure products and services, has been appointed as the Latin American distributor for EkkoSense's EkkoSoft Critical SaaS 3D visualization/analytics solution. EkkoSense helps data center operators to reduce thermal risk, save cooling energy and release capacity, with EkkoSoft Critical unlocking average cooling energy savings of 30% with an ROI of under a year.
InfoStructure will be the first organization to make EkkoSoft Critical available to data centers across the region and will support the EkkoSense solution with a comprehensive service offering including deployment and ongoing optimization. The appointment of Infostructure is part of an EkkoSense drive to expand its global partner community. Infostructure is based near São Paulo, and is already working closely with EkkoSense having identified some immediate opportunities for local EkkoSoft Critical deployments.
Marco Motooka of InfoStructure said:
"We created InfoStructure to address the gap in the Brazilian market for an expert data center systems integration partner that can address all aspects of performance including both hardware and software. Engaging with EkkoSense and offering its EkkoSoft Critical software-driven optimization approach is a smart move for InfoStructure as it will enable our customers to optimize the performance of their data center technology investments. We believe customers in Brazil will also respond well to EkkoSoft Critical's ability to unlock up to 30% savings in their data center cooling costs, as well as removing the multiple risks that can quickly lead to unplanned outages."
Dean Boyle, CEO of EkkoSense added:
"At EkkoSense we're committed to expanding our global presence by partnering with expert locally-based partners such as InfoStructure. We're convinced that InfoStructure has both the local presence and deep data center expertise needed to replicate the successful results that EkkoSoft Critical has already achieved in Europe and North America. We look forward to a long and successful partnership."
EkkoSoft Critical enables true real-time data centre M&E Capacity Planning for power, cooling and space – at a fraction of the cost of expensive and complex DCIM solutions. Our powerful advanced software analytics draws on EkkoSoft Critical's real-time data to help maximise your data centre performance. Read more…
About InfoStructure:
Infostructure is a new organisation established to fill a market gap in supplying hardware and software for data center integrators – offering energy and cooling subsystems, racks and confinement, as well as full modular data centres and more specialised solutions. The innovative company is located in Campinas, close to São Paulo, Brazil. https://infostructure.com.br
About EkkoSense:
EkkoSense is an industry leader in the provision of advanced sensing technology, SaaS DCIM-class visualisation & monitoring software and analytics solutions for critical facilities such as data centres. The company is committed to eliminating thermal risk and helping organisations to monitor, manage and maximise their data centre performance.
EkkoSense solutions are available directly, or through the company's expanding network of international partners across North and South America, Latin America, Europe, the Middle East and Asia Pacific.
www.ekkosense.com
Follow us on Twitter @ekkosenseUK



Press Contact: Cheryl Billson, Comma Communications – PR for EkkoSense,
+44 (0)7791 720460
[email protected]