EkkoSense partners with Bergvik Sweden to help optimize data center performance across the Nordic region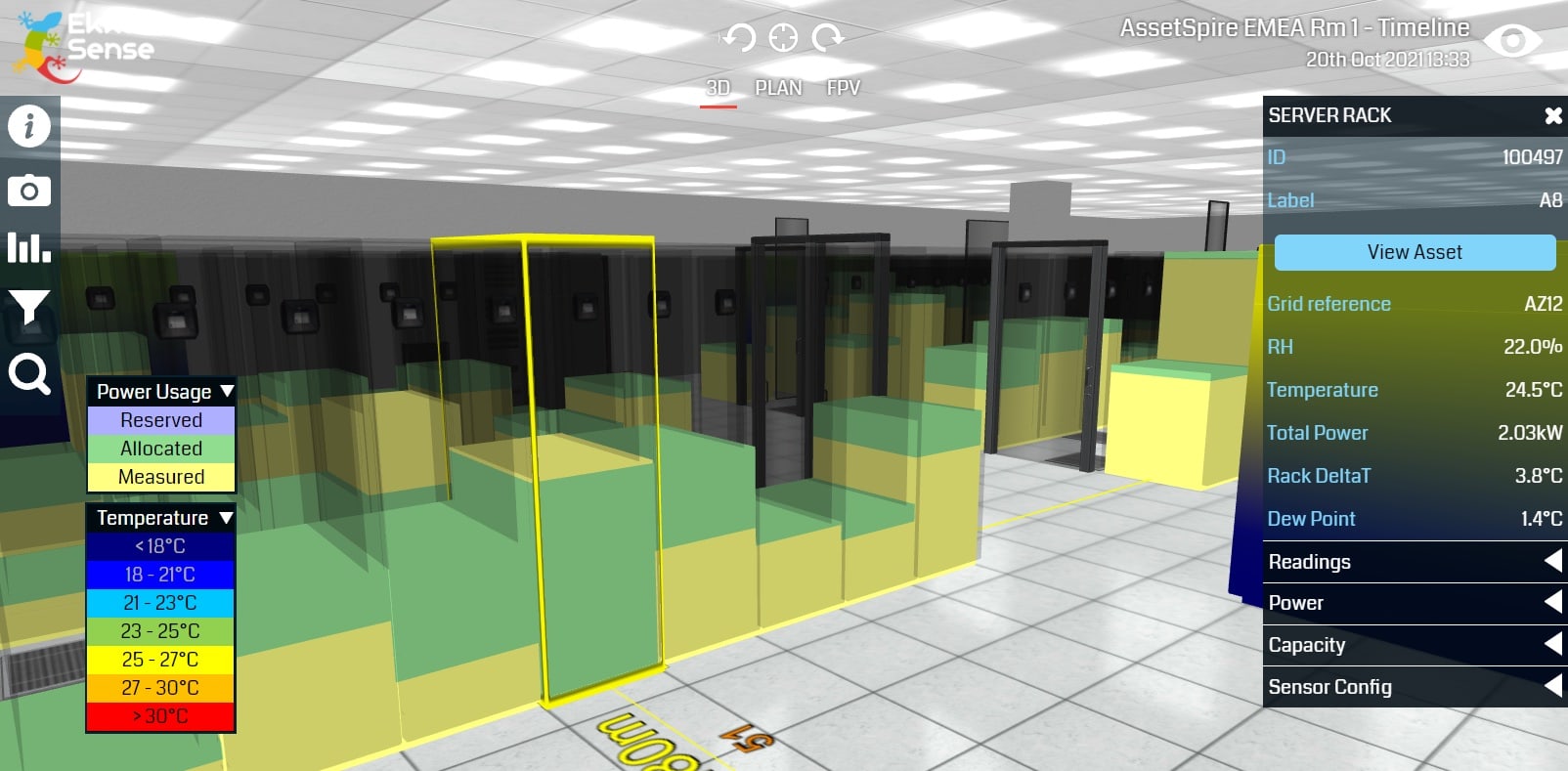 .
25th October 2021 – EkkoSense, the leading provider of software-driven optimization solutions for critical data center and M&E environments, has appointed Bergvik Sweden AB as Nordic distribution partner for EkkoSense's EkkoSoft Critical SaaS 3D visualization/analytics solution.

Bergvik is a leader in the provision of raised access flooring, power and monitoring solutions for complex data center and other critical facilities. Adding EkkoSense's innovative M&E Capacity Planning solutions for data center power, cooling and space will provide Bergvik customers with the real-time insight they need to ensure their critical facilities remain fully optimized. 
Bergvik Sweden will demonstrate the benefits of EkkoSoft Critical at the Data Center World show – part of the Madrid Tech Show 2021 being held at IFEMA in Madrid on the 27th and 28th of October. Bergvik will be on stand G18, where visitors can learn more about how EkkoSense will help support Bergvik customers in optimizing their data center space, power and cooling performance.
"Partnering with EkkoSense makes smart sense for Bergvik as we continue to investigate new ways of helping our customers to take advantage of the best data center optimization solutions," said Erik Törnqvist, Managing Director at Bergvik Sweden AB. "With its real-time monitoring of data center performance, along with impressive visualization and analytics, we believe EkkoSense's EkkoSoft Critical solution can help unlock real value for our customers and partners across the Nordic region."
Dean Boyle, CEO of EkkoSense, added: "Bergvik offers a broad portfolio of solutions for both data centers and other critical M&E environments, and it's great that they will now be making our EkkoSoft Critical solution available to organizations across Norway, Sweden, Finland and Denmark." 
###
About Bergvik Sweden
Bergvik Sweden AB specialise in the provision of comprehensive flooring, ceiling, power and monitoring solutions for critical facilities such as data centers and laboratories – as well as the electricity and power sectors. The company's head-office and factory are based in Bergvik, Sweden. Bergvik Sweden AB is part of the Bergvik Group which has subsidiaries in South Africa, USA, Norway and Australia. For more information, visit www.bergvik.com
About EkkoSense
EkkoSense is an industry leader in the provision of advanced sensing technology, SaaS DCIM-class visualization & monitoring software and analytics solutions for critical facilities such as data centers. The company is committed to eliminating thermal risk and helping organizations to monitor, manage and maximise their data center performance. www.ekkosense.com  Follow us on Twitter @ekkosenseUK.
Press Contact:
Cheryl Billson
Comma Communications – PR for EkkoSense
+44 (0)7791 720460, [email protected]