EkkoSense saves Daisy £115k in first months of data centre cooling managed service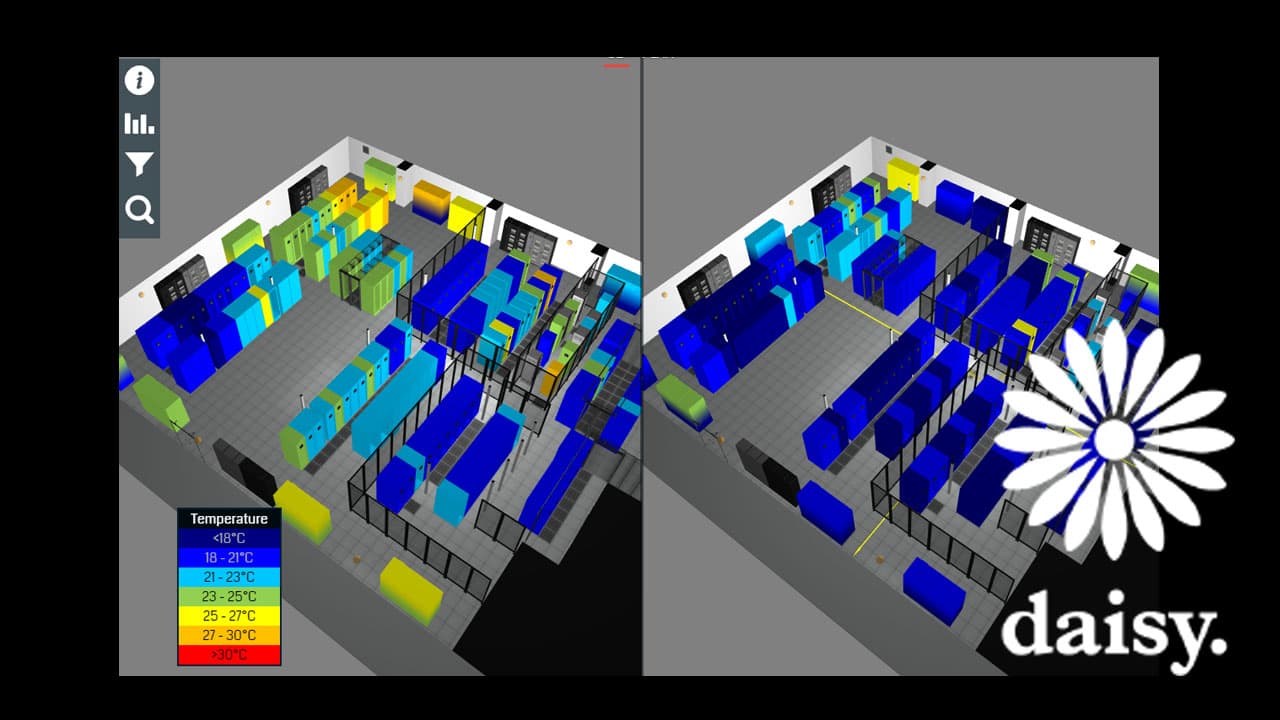 IT, telecoms and cloud services provider Daisy Group has saved over £115,000 of data centre cooling energy costs during the first few months after signing a 5-year data centre thermal optimisation managed service with EkkoSense. The service has been designed to reduce data centre thermal risk, increase cooling capacity and reduce cooling equipment energy costs across Daisy's five UK data centres in Aston, Farnborough, Hamilton, Romford and Wapping.
The EkkoSense thermal optimisation managed service combines the company's innovative Internet of Things (IoT) enabled sensors, SaaS 3D thermal visualisation and monitoring software, and data centre cooling optimisation skills to deliver an improved data centre thermal performance thanks to specialist airflow and cooling optimisation capabilities.
"We knew from past projects that EkkoSense is able to help us reduce our operational exposure to thermal risks. This was a key factor when we decided to extend our engagement to cover our five data centres as part of a managed service,"
commented Michael Sheridan, Head of Facilities at Daisy Group.
"So far we have secured better than expected data centre cooling energy savings, with £115,000 already secured, and more to come as we continue to benefit from ongoing optimisation. Clearly engaging with EkkoSense across our five sites has proved to be a smart decision for Daisy Group."
"With our structured managed service approach to thermal optimisation, EkkoSense is providing organisations such as Daisy Group with access to new levels of data centre cooling optimisation and full thermal peace of mind" added James Kirkwood, Head of Critical Services at EkkoSense.
"By applying the real-time, rack-level thermal data gathered by our IoT sensors we can ensure that Daisy is not only protected from potential data centre thermal risks, but that they are also in a position to develop much more proactive data centre power, cooling and space capacity strategies. It's great that Daisy has already achieved such impressive data centre cooling energy savings through our managed service partnership, and we look forward to securing additional savings and benefits as the project progresses."
EkkoSense's Thermal Optimisation Managed Service features the company's unique EkkoAir IoT sensor technology, the latest EkkoSoft Critical 3.2 SaaS-enabled software for comprehensive 3D thermal visualisation and monitoring, as well as advanced 3D data centre 'room building capabilities. EkkoSense initially applies its DCOP®, Data Centre Optimisation service to reduce thermal risk, release capacity and save energy, while subsequent ongoing services – including monthly thermal/cooling and ASHRAE compliance reports, supported by quarterly site visits, ensure that energy savings, risk management and future capacity requirements are being met and well managed.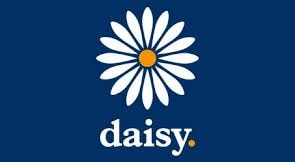 About Daisy Group Ltd
Daisy is the UK's leading provider of converged business communications, IT and cloud services, passionate about making the complex simple. With 60,000 direct customers, 1,700 partners, 4,000 employees, and 35+ locations nationwide, it provides services to half of the country's high street retailers and is at the technological heart of the nation's critical infrastructure. It helps keep trains running and planes flying. It supports doctors in the care of their patients. And it connects businesses of every kind to the customers they serve. www.daisygroup.com