EkkoSense supports Mapperley All Stars (Lions) U11 team with kit sponsorship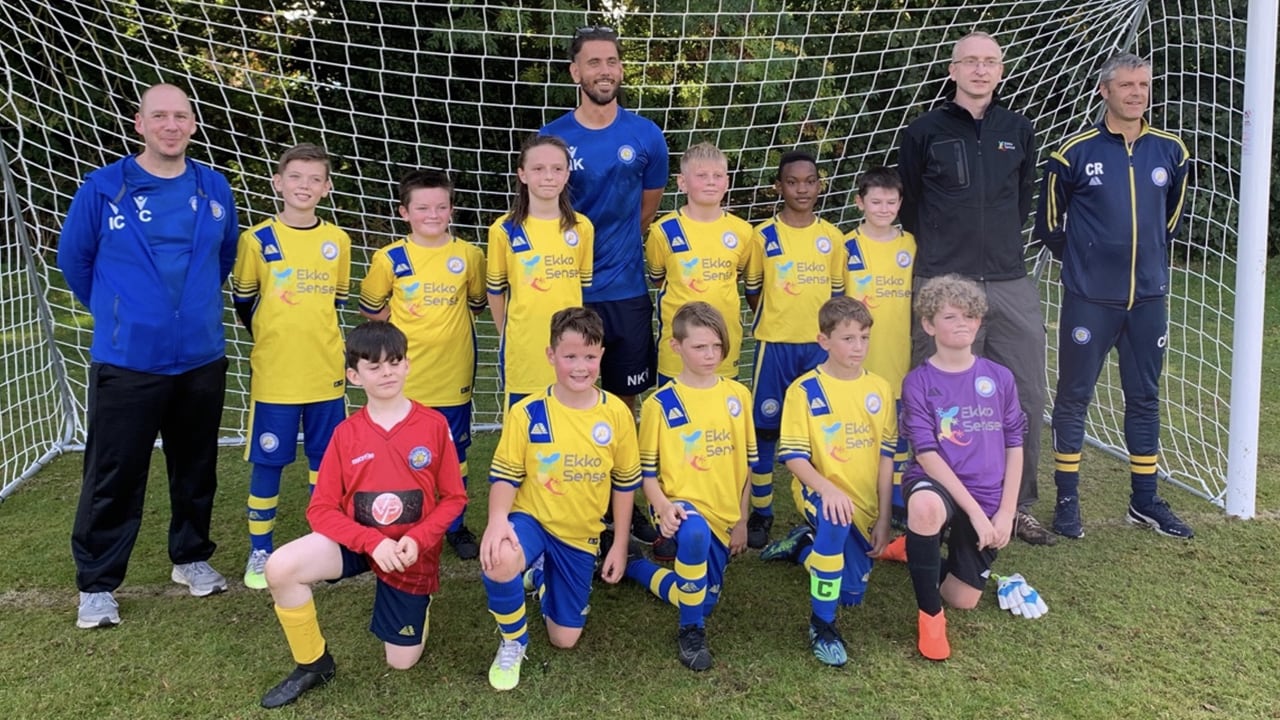 3rd November 2021 – EkkoSense, a local specialist IT company based on the University of Nottingham,
Jubilee Campus – is sponsoring the Mapperley All Stars (Lions) U11 and
providing the team's kit. The Lions U11 squad is now wearing the signature
EkkoSense 'gecko' on their shirts this season as they learn and grow as a team
while playing grassroots football.
The Lions U11s are managed by Nathan Kenney
and coached by Ian Cantrill who, as part of Mapperley All Stars Coaching,
oversee up to 500 local children playing football in and around Nottingham and
Nottinghamshire. The coaching team are delighted to see this team of local boys
succeed by equipping them "not only with football skills, but also key life
skills including confidence, teamwork and resilience that they can use on the
playing field and beyond."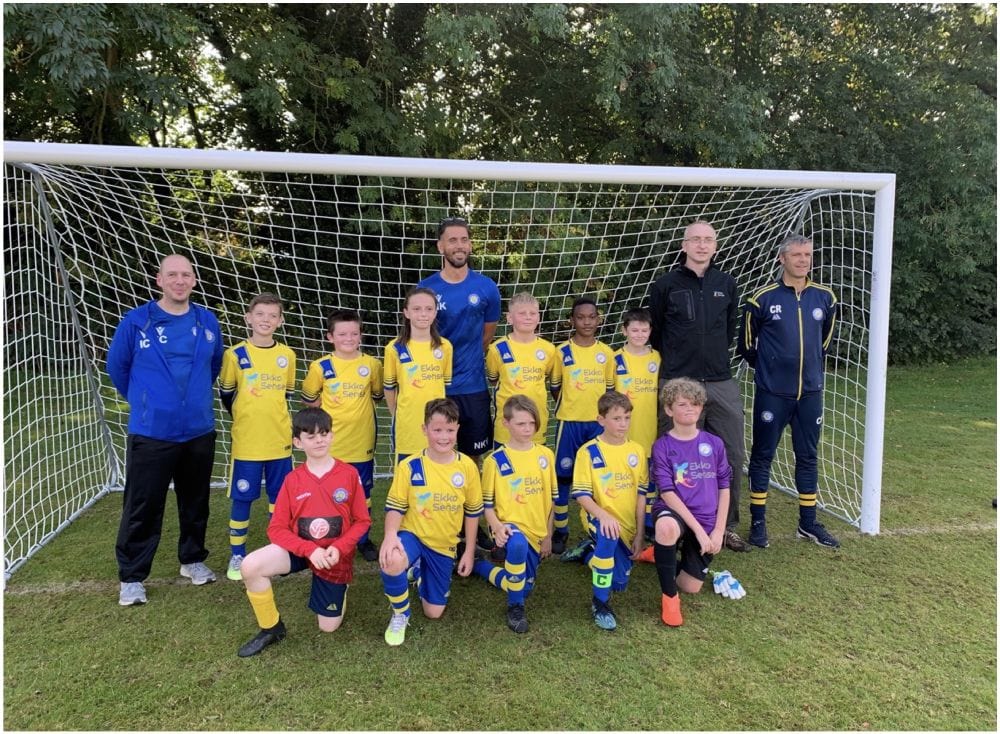 The Mapperley All Stars Lions U11s at home ground Colwick Recreation
Park. With coach Ian Cantrill (left), manager Nathan Kenney (middle), EkkoSense
Chief Product Officer Paul Milburn (inset right), and Carl Richardson (right).
Chief Product Officer at EkkoSense Paul Milburn said: "All
of us at EkkoSense are delighted to have sponsored the Lions U11's kits this
season. We'd like to thank the Mapperley All Stars Football Club for the
opportunity to be a champion for this extraordinary group of boys and wish them
every success for the season. Go Lions!"



The Mapperley All Stars Coaching academy provides fun and friendly football
coaching for all age groups 2 and up, including mixed sessions and girls only
sessions. Their work in the community throughout and since lockdown has seen proud parents nominate them for the
Pride of Gedling Awards 2021.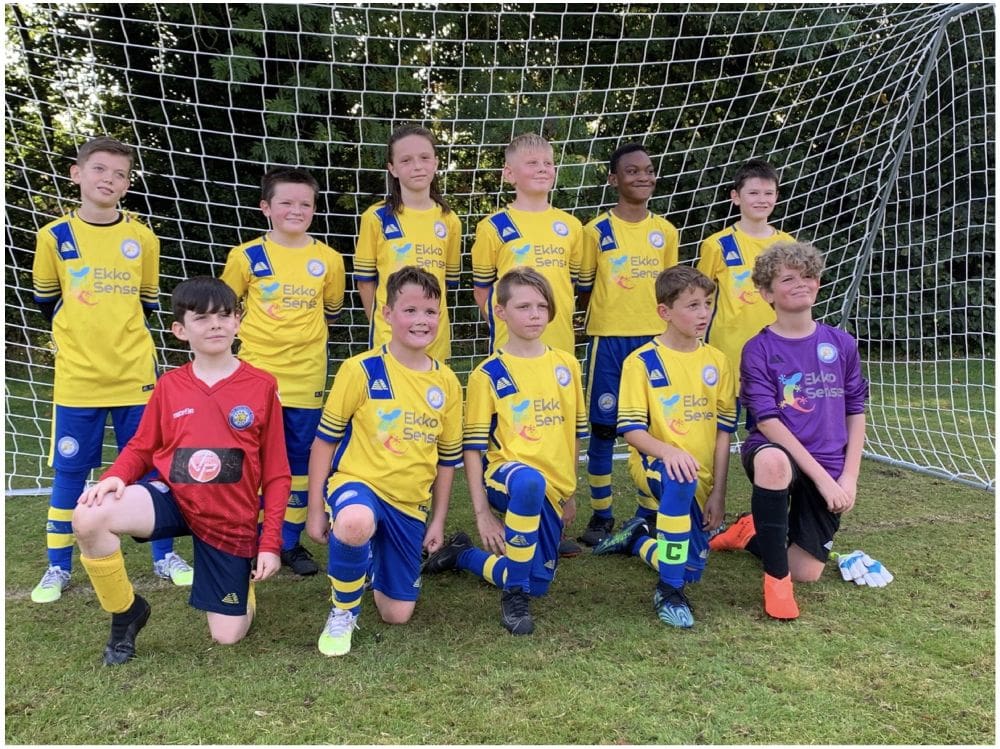 The Lions U11s team plays in theYoung Elizabethan League (YEL)'s Red Division
6.
About EkkoSense

EkkoSense is an industry leader in the provision
of advanced sensing technology, SaaS DCIM-class visualisation & monitoring
software and analytics solutions for critical facilities such as data centres.
The company is committed to eliminating thermal risk and helping organisations
to monitor, manage and maximise their data center performance. www.ekkosense.com
Follow us on Twitter @ekkosenseUK.
Press Contact:
Cheryl Billson
Comma Communications – PR for EkkoSense
+44 (0)7791 720460
[email protected]