EkkoSense takes on Monaco in style at the Datacloud Global Congress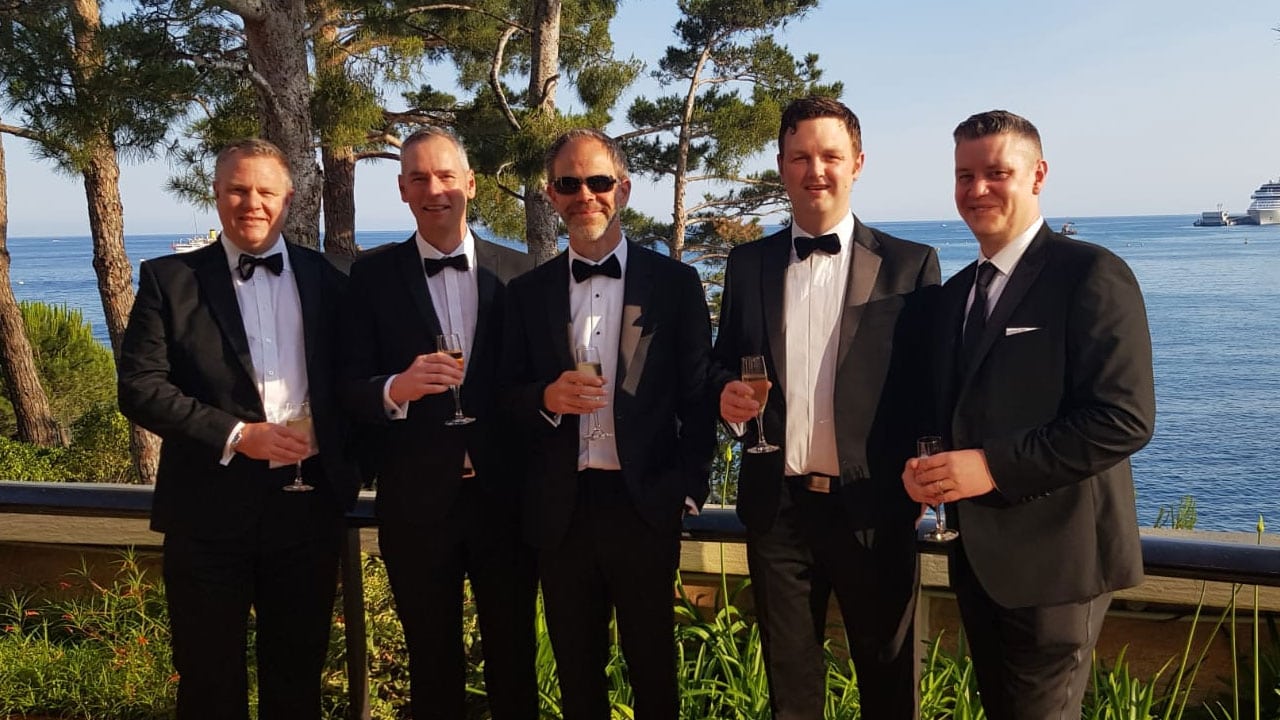 I'm not sure whether branded polo shirts qualify as Riviera Style, but it was certainly more work than play as EkkoSense attended this year's Datacloud Global Congress & Awards in Monaco last week.

It was great to attend the annual Datacloud Global Awards event hosted by Joanna Lumley, where EkkoSense was sponsoring the Excellence in Regional Data Centres Award for the Americas (congratulations GlobeNet). With the award winners collectively representing best practice from across the global data centre industry, it was interesting to share our software-led thermal optimisation story with new contacts – and also to realise that even the highest performing critical facilities still face a pressing requirement to optimise all aspects of their data centre performance.

Much like the F1 teams racing round Monaco last month, today's best practice data centres are busy trying to achieve exactly the right balance between fully loaded performance and the highest levels of reliability. Success comes from unlocking advances in every area, and this requires new levels of granularity when it comes to sensing and data points. Given this requirement, the EkkoSense software-led thermal optimisation approach and our EkkoSoft Critical solution in particular make clear sense – particularly when it comes to providing new ways of visualising how you monitor, manage and maximise your critical data centre environment.

The 2-day Datacloud Exhibition accompanying the Congress also gave EkkoSense an ideal opportunity to showcase innovations such as Cooling Advisor – with its ability to secure ongoing average data centre cooling savings of 10% just by following the software's practical recommendations.

Attending DataCloud Global meant we could share our message with an even broader audience, with numerous events and parties opening up interesting conversations with many potential prospects and parties. During the three days at Monaco we met with people representing all aspects of the data centre industry, from specialist technology partners through to experts from major global brands such as Apple, Facebook and Intel.

It was great to raise the EkkoSense profile, and we're looking forward to following up interest from a range of people over the coming days. If we missed you, please don't hesitate to get in touch with myself or my colleagues if you would like your own 1:1 EkkoSense demo!
EkkoSense solutions are available directly, or through the company's expanding network of international partners across North and South America, Latin America, Europe, the Middle East and Asia Pacific.
---
www.ekkosense.com
Follow us on Twitter @ekkosenseUK
Press Contact: Cheryl Billson, Comma Communications – PR for EkkoSense,
+44 (0)7791 720460
[email protected]