EkkoSoft Critical announced as a 2020 DCS Award Finalist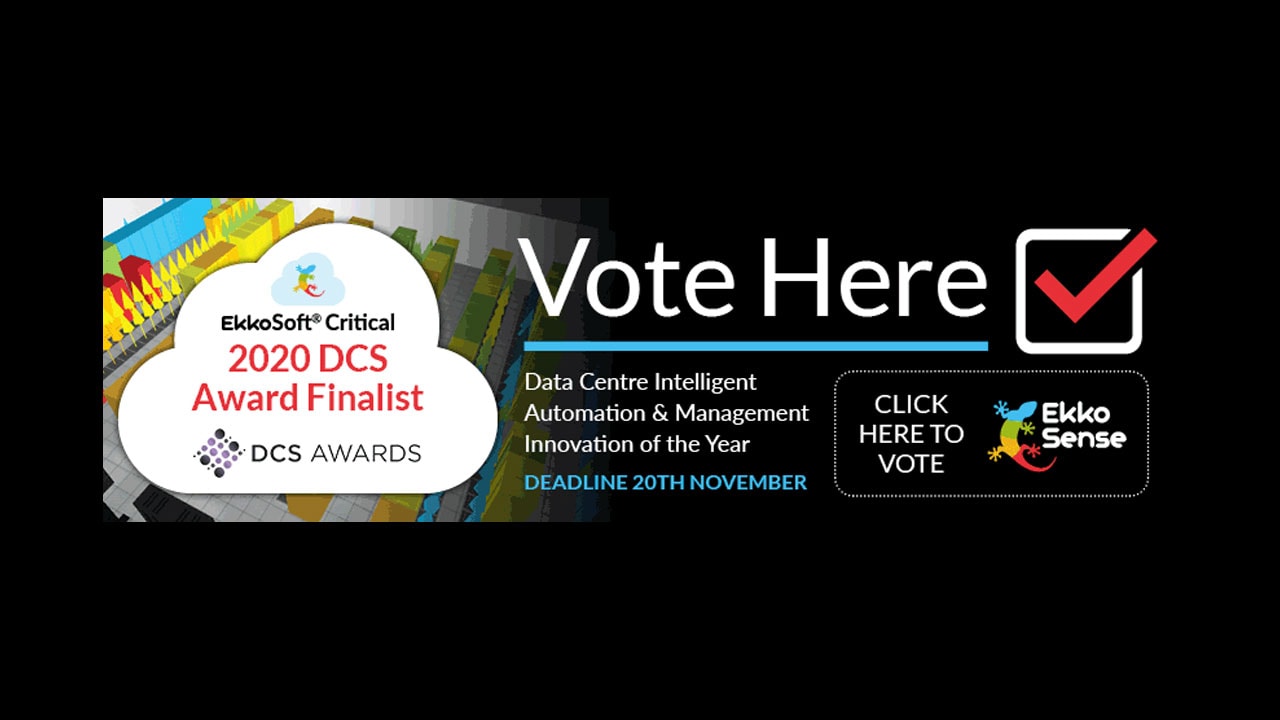 Our EkkoSoft Critical M&E SaaS platform has been selected as a 2020 DCS Award Finalist in the Data Centre Intelligent Automation & Management Innovation of the Year category. This is great news, and a proud moment for the EkkoSense team – particularly in a year where we have all been adjusting to the new ways of working.
Over the last year we have continued to enhance EkkoSoft Critical – creating what we believe is the industry's most innovative monitoring, capacity management and optimisation analytics platform for the data centre. And, with EkkoSoft Critical now helping to unlock average data centre cooling savings of 30%, it's a tool that's increasingly helping organisations to deliver on their net zero carbon reduction commitments.
We're also working hard to build even more functionality and value into EkkoSoft Critical. Our upcoming V6.1 release will include much requested enhanced reporting (co-lo specific reports etc.), estate page improvements and the introduction of our unique EkkoScore site optimisation rating. While final preparations are still underway, please get in touch with myself or Martin Docherty to book a demo or for further information. This update will be followed by a major new EkkoSoft release in early 2021 that will feature significant enhancements to our Cooling Advisor capability, driving even greater optimisation results, and powerful new alerting functionality.
So it's great to secure this recognition from the DCS Award 2020 judges, but we're obviously keen to take things even further and continue to innovate in the M&E software space. It would be great if you and your team could increase our chances of winning in our category by voting for EkkoSense here. Your vote could make all the difference!
Did I mention please vote for us here?
Thanks
Dean
Dean Boyle, CEO, EkkoSense
EkkoSense solutions are available directly, or through the company's expanding network of international partners across North and South America, Latin America, Europe, the Middle East and Asia Pacific.
www.ekkosense.com
Follow us on Twitter @ekkosenseUK
Press Contact: Cheryl Billson, Comma Communications – PR for EkkoSense,
+44 (0)7791 720460
[email protected]