New Estate Page enables data centre teams to manage entire estate's power and cooling performance and compare site-by-site efficiencies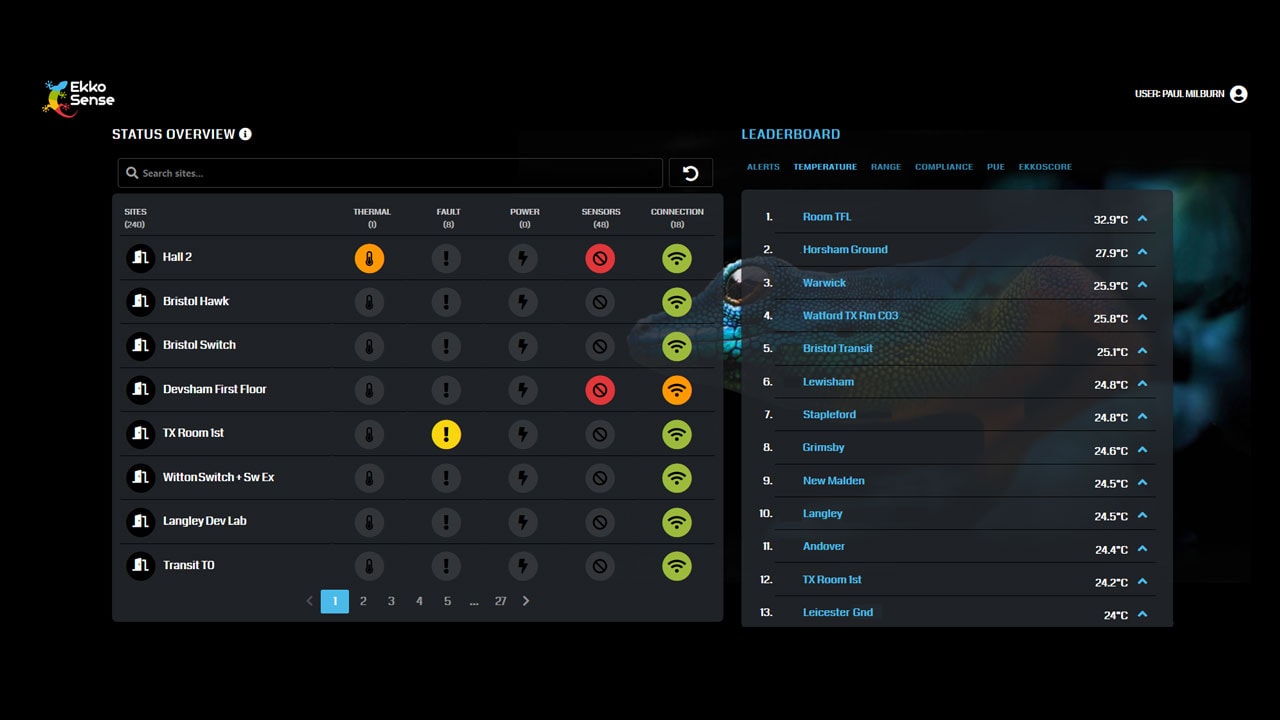 New EkkoSense Estate Page enables data centre teams to manage entire estate's power and cooling performance and compare site-by-site efficiencies
Leaderboards feature enables organisations to track performance and compliance against key cooling, power and capacity targets

EkkoSense has introduced powerful Estate Page functionality as part of its next generation EkkoSoft Critical SaaS software. Building on proven real-time data centre M&E Capacity Planning and Cooling Optimisation capabilities, Estate Page helps DC teams to manage their entire data centre estate and compare site-by-site efficiencies thanks to comprehensive new site-level and room-level configurations.

Working with the new Estate Page feature, EkkoSoft Critical users will benefit from new filters that enable an immediate view of performance across multiple sites. These cover thermal issues, including details of any critical equipment out of temperature range, fault alerts from power and cooling equipment where available, any power issues as well as potential room and site connectivity issues.

Estate Page also features new Leaderboards that allows IT and Data Centre managers to track exactly how well each of their sites, and rooms within each site, are performing according to key metrics such as temperature, thermal compliance and PUE performance.

"With our new Estate Page we're providing data centre teams with the power to look beyond individual sites to gain a sense of overall estate performance," commented EkkoSense CEO Dean Boyle.
"By understanding how each critical site is performing, Estate Page provides Data Centre, IT and Facilities Management teams with a greater understanding of their broader capacity management performance. It also serves as a highly accessible dashboard, effectively providing data centre staff with an immediate alerts view of any potential thermal or power issues estate-wide."

Estate Page extends EkkoSoft Critical powerful Capacity Planning and Cooling Optimisation capabilities – improving the real-time management of the cooling, power and space aspects of their data centre capacity, and helping to identify any issues that could threaten IT availability. EkkoSense's DCIM-class integrated SaaS software and wireless sensor solutions allows organisations to see exactly where and how they're currently under or over-cooling their data centre estate.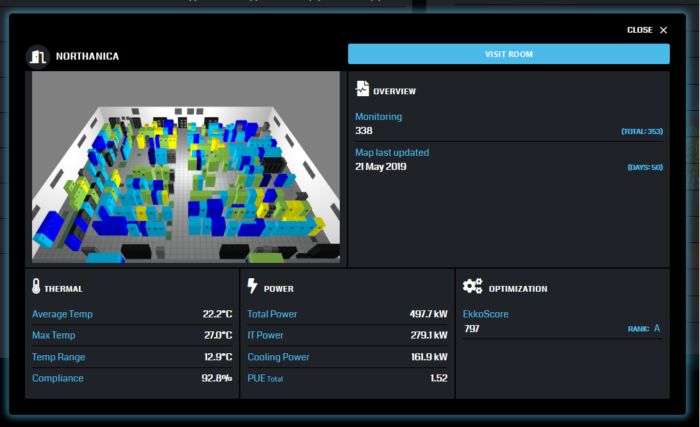 This translates directly to significant energy savings, with 100% of EkkoSense customers successfully removing thermal risk from their data centres, while also securing an average 25-30% reduction on their data centre cooling costs.

About EkkoSoft Critical
The EkkoSoft Critical SaaS-enabled 3D monitoring, management and optimisation software is a real-time data centre M&E Capacity Planning and Simulation solution that provides operations teams with the ability to create their rooms rapidly using a 3D room builder, quickly gather thermal insights through intuitive visualisations, and analyse performance via powerful zone-by-zone cooling analytics. This allows organisations to monitor and report on thermal and cooling data right down to the rack, cooling unit and grille level, while also tracking estate level, room level and rack level power consumption.
EkkoSense solutions are available directly, or through the company's expanding network of international partners across North and South America, Latin America, Europe, the Middle East and Asia Pacific.
---
www.ekkosense.com
Follow us on Twitter @ekkosenseUK
Press Contact: Cheryl Billson, Comma Communications – PR for EkkoSense,
+44 (0)7791 720460
[email protected]