Salute Mission Critical Signs Global Agreement to Support EkkoSense Data Center Visualization and Monitoring Software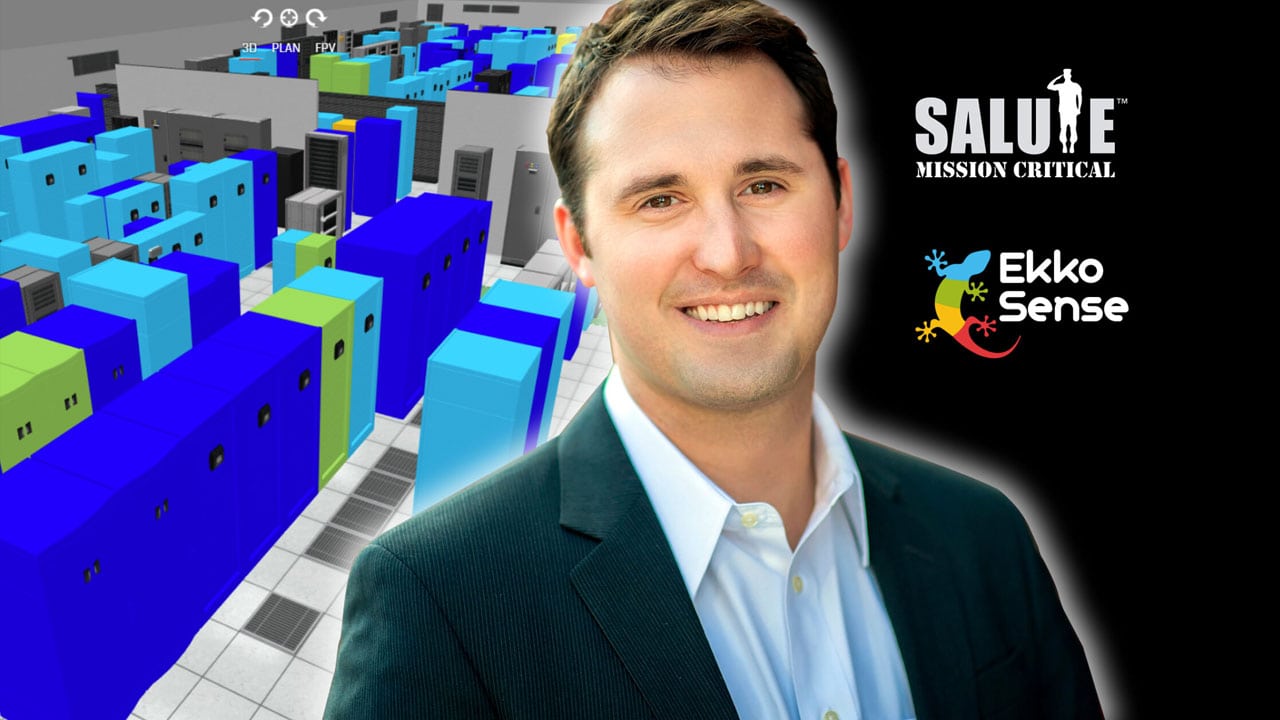 "Combining EkkoSense with Salute's proven delivery capability lets global clients take full advantage of a solution that drives bottom-line results" –
Jason Okroy, CEO, Salute Mission Critical
12 January 2021 — Salute Mission Critical, the US data center services specialist that transforms military veterans into world-class technicians, announces its recent  appointment as a deployment partner for EkkoSense's innovative EkkoSoft Critical SaaS 3D visualization and monitoring solution.
Headquartered in Michigan, USA with additional offices across the USA,  Canada, the Netherlands, Ireland, UK, Germany, Poland, Chile and Argentina, Salute Mission Critical was recently ranked as one of the fastest-growing companies in North America on Deloitte's 2020 Technology Fast 500 list. The company prides itself on recruiting military veterans and training them into world class data center technicians and will offer and deploy EkkoSense's EkkoSoft Critical software internationally.
Jason Okroy, CEO, Salute Mission Critical, noted:
"Salute Mission Critical is delighted to have signed a global deployment partnership with EkkoSense. Combining the strength of EkkoSense technology with Salute's proven deployment services allows clients globally to take full advantage of a solution that will drive bottom-line results.
"The industry has been looking for an intuitive M&E software solution to identify and predict potential thermal failures, provide intuitive capacity management capabilities and deliver tangible opex savings through cooling optimization for a number of years. EkkoSoft Critical delivers all this – enabling efficient change management and delivering a rapid ROI."

Dean Boyle, CEO, EkkoSense, said:
"Salute's well-earned reputation for delivering services with military precision will help our clients realize the savings associated with our technology quickly and efficiently. With its global reach, and proven planning and attention to detail, Salute is particularly well-placed to support successful EkkoSoft Critical deployments internationally."
EkkoSoft Critical software delivers an average 30% cooling energy saving, significantly reducing cooling equipment capex investment requirements and delivering a valuable contribution to corporate NetZero commitments through sustained carbon usage reductions in the data center. The EkkoSense solution provides an attractive business case as it enables true real-time M&E Capacity Planning for power, cooling and space – at a fraction of the cost of expensive and complex DCIM solutions.
EkkoSense solutions are available directly, or through the company's expanding network of international partners across North and South America, Latin America, Europe, the Middle East and Asia Pacific.
www.ekkosense.com
Follow us on Twitter @ekkosenseUK
Press Contact: Cheryl Billson, Comma Communications – PR for EkkoSense,
+44 (0)7791 720460
[email protected]