Support for 3rd party 433 MHz wireless temperature sensors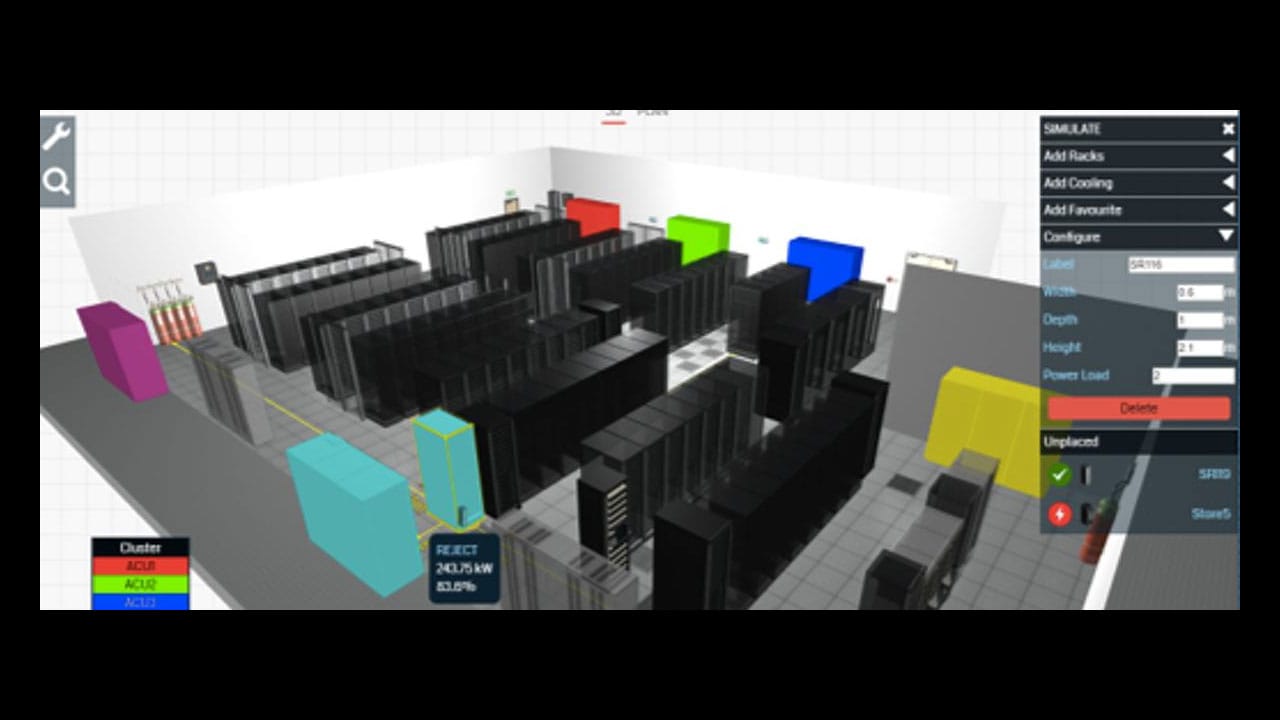 Nottingham, 4th September 2018: EkkoSense, the UK-based data centre thermal optimisation specialist, is opening up its SaaS-powered 3D visualisation and optimisation software with support for 433 MHz wireless temperature sensors.

For the first time, organisations that have already installed third party wireless environmental sensors will now be able to benefit from EkkoSense's proven thermal optimisation 3D simulation and analysis capabilities – while also benefitting from DCIM-class capacity planning and simulation functionality.

"At EkkoSense we recognise the requirement for granular levels of data centre thermal measurement, and with our ultra-low cost Critical Things family of wireless sensors, we are disrupting the traditional cost for data centre thermal management," commented Jason Kaye, EkkoSense's Sales Director. "However, we also acknowledge that there are many data centre operators and co-location service providers that have already invested in 433 MHz wireless sensor networks, and we want to make sure that they too can take advantage of EkkoSoft Critical's powerful thermal optimisation capabilities."

The SaaS-enabled EkkoSoft Critical 4.1 solution is based on rigorous thermal and power management engineering principles and provides data centre managers with true real-time visibility of their critical heartbeat operational data. The latest 4.1 release features advanced 3D Simulation capabilities that equip data centre teams with the ability to experiment safely with rack, power and cooling layouts, confident that EkkoSense's real-time optimisation software will deliver optimal M&E configurations.

"EkkoSense is all about providing DCIM-class functionality at a fraction of the cost of traditional complex DCIM suites or CFD consultancy approaches," continued Jason. "We're obviously keen to broaden out the EkkoSense ecosystem, and adding support for third party environmental sensors is an important first step – particularly as we develop EkkoSense's proposition for the critical colocation sector."

EkkoSoft Critical 4.1's comprehensive Capacity Planning and Simulation capabilities combine to enable data centre operators to improve the real-time management of the cooling, power and space aspects of their data centre capacity – helping to identify potential problems earlier that could threaten IT availability. The EkkoSense solution allows organisations to see exactly where and how they're currently under or over-cooling their data centre estate. This translates directly to significant energy savings, with EkkoSense customers already achieving an average 25-30% reduction on their data centre cooling costs – resulting in a clear ROI in under a year.
EkkoSense solutions are available directly, or through the company's expanding network of international partners across North and South America, Latin America, Europe, the Middle East and Asia Pacific.
---
www.ekkosense.com
Follow us on Twitter @ekkosenseUK
Press Contact: Cheryl Billson, Comma Communications – PR for EkkoSense,
+44 (0)7791 720460
[email protected]