Your invitation and free ticket from EkkoSense for Data Centre World 2018!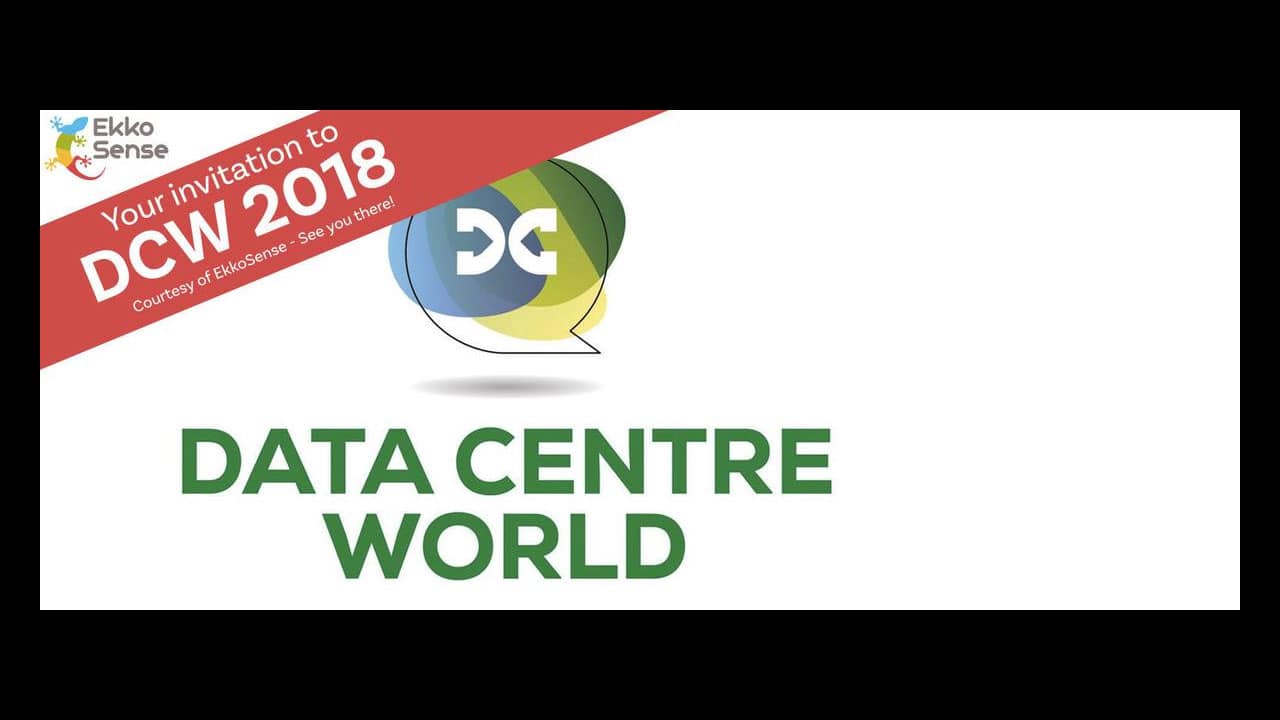 Stand D1210, Excel, London – 21-22 March 2018

Wireless IoT-based thermal display sensors, powerful 'Zone of Influence' cooling management and EkkoAir real-time tracking of cooling loads enable new levels of data centre thermal compliance

We would like to invite you to attend the upcoming Data Centre World 2018 show at Excel in London, and visit us on stand D1210 to be one of the first to have a 1:1 demonstration our powerful new software-driven thermal optimisation solutions for critical facilities.

Unlike traditional critical cooling approaches, EkkoSense harnesses the potential of the 'fully-sensed' data centre to enable entirely new levels of thermal compliance and cooling energy cost reduction, and capacity optimisation. At DCW18 EkkoSense will demonstrate a series of sensor, software and operational innovations including:

The world's first Internet-of-Things (IoT) enabled wireless sensor to provide a local display of measured temperature and relative humidity values. The EkkoSensor Wireless Display Sensor can show temperature profiles over the last hour, 24 hours or week for immediate on-site thermal assessment, and integrates with EkkoSoft Critical 3D software to provide real-time virtual reality visualisation.

Real-time tracking of cooling loads with EkkoAir – EkkoAir is the world's first thermal monitoring solution to track data centre cooling loads in real-time. When combined with EkkoSoft Critical thermal modelling, monitoring and visualisation software, EkkoAir provides data centre operators with an intuitive, holistic 3D real-time view of cooling performance across their entire data centre estate – enabling them to reduce thermal risk and save between 20 and 30% of their overall data centre cooling costs.

The combination of low-cost wireless IoT sensors and powerful spatial software enable the creation of rack-level detailed maps of a data centre's real-time cooling and thermal performance. Taking advantage of this network of IoT sensors, EkkoSense will be demonstrating its new 'Zone of Influence' functionality at DCW18. By associating specific cooling devices with racks in dedicated 'Zones of Influence', EkkoSense is now able to combine its real-time cooling and live airflow data to enable zone-by-zone cooling optimisation that's far more cost-effective than traditional sensors and control hardware.
EkkoSense solutions are available directly, or through the company's expanding network of international partners across North and South America, Latin America, Europe, the Middle East and Asia Pacific.
---
www.ekkosense.com
Follow us on Twitter @ekkosenseUK
Press Contact: Cheryl Billson, Comma Communications – PR for EkkoSense,
+44 (0)7791 720460
[email protected]