"Can we make the internet less power-thirsty?"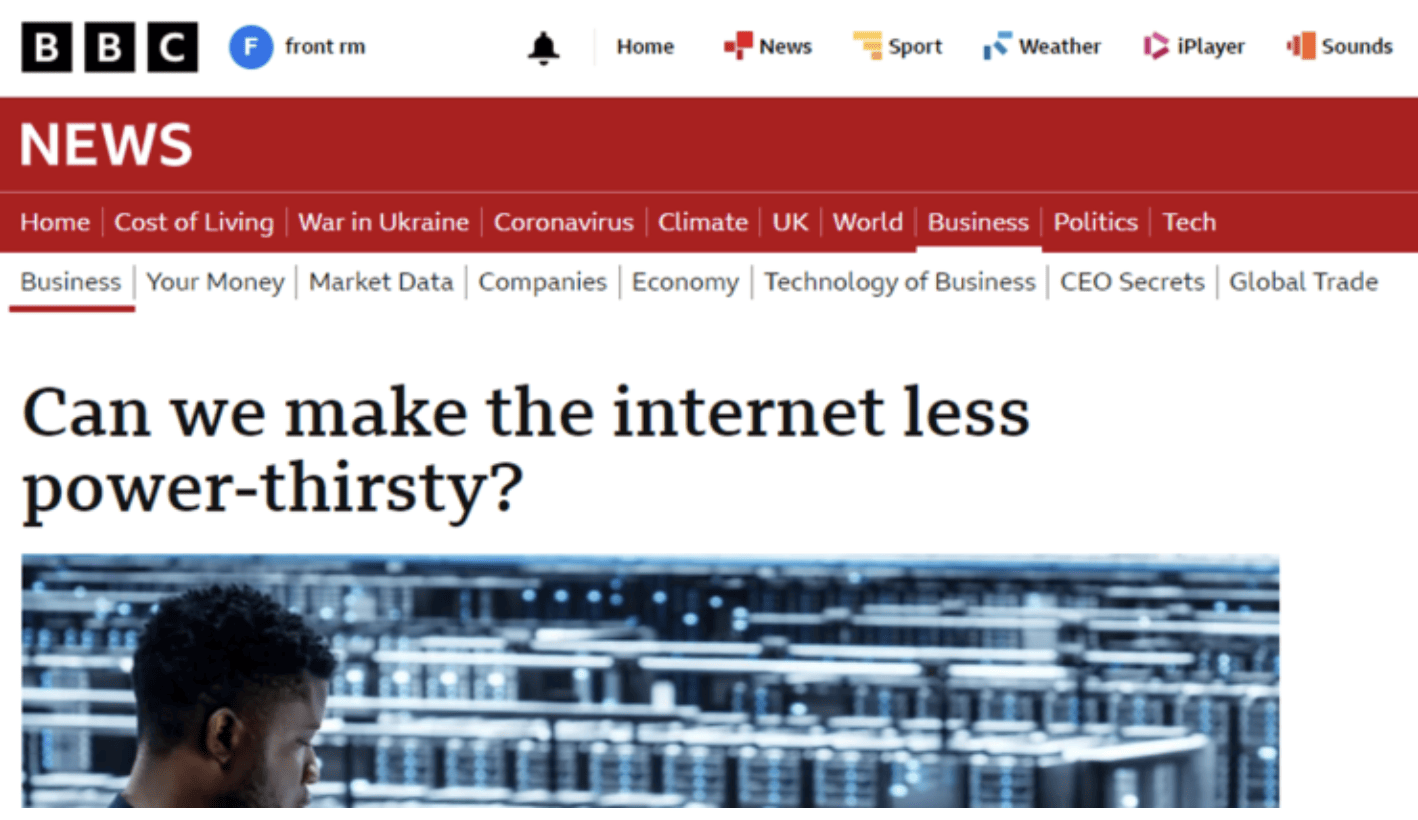 Great to see the BBC focusing in on the vital role that data centres play and highlighting the environmental cost of moving our lives online and into the cloud in its recent Panorama programme. How organisations power their data centres is clearly critical, but with the Global Web Index showing that people spent an average 6 hours and 43 minutes online each day, the demand for cloud services is clearly not going away in a hurry!
That's why data centre operations teams need to be doing everything they can to control their data centre power usage, and that's always going to be hard when they're also tasked with supporting their organisation's escalating digital transformation workloads. Here's where EkkoSense can help, with our AI-powered software that monitors data centre facilities in real-time to provide operations teams with remote visibility of their heartbeat M&E data. This means our customers can secure significant reductions in their cooling energy use of up to 30%. Less cooling translates directly into less power usage, unlocking quantifiable carbon savings that our data centre customers can apply to support their corporate ESG programmes.
This is just one example of how organisations can work to optimise their data centre performance – please contact me to discuss how EkkoSense can help you redefine data centre optimisation…….. [email protected]