Ensuring real-time visibility into the performance of remote Edge sites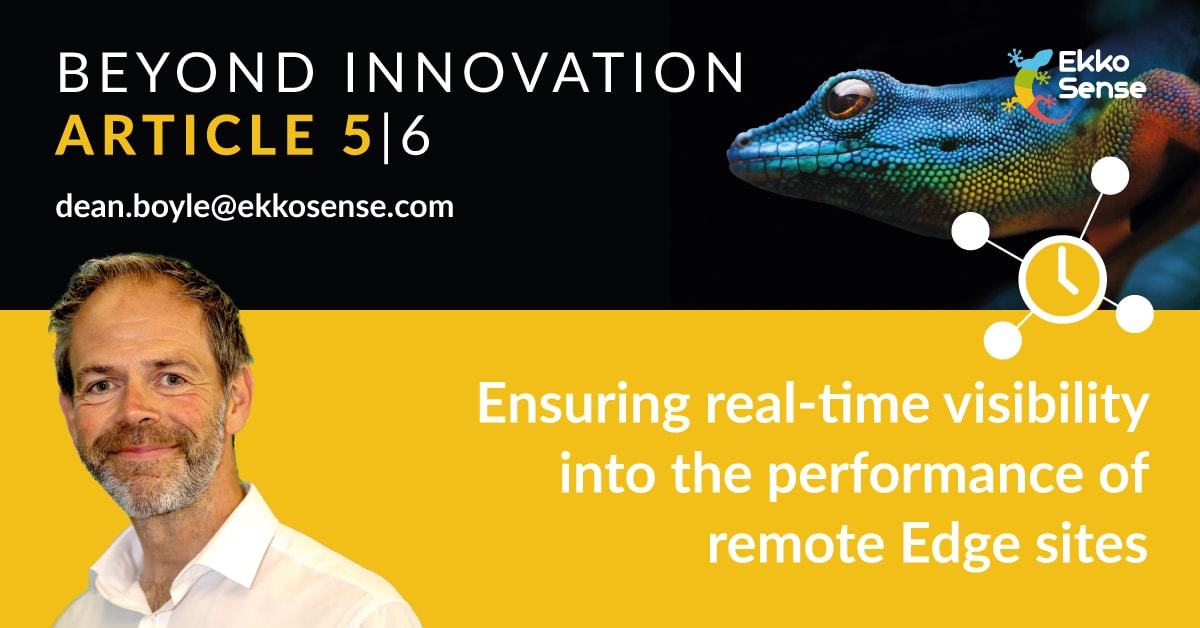 Broad investment in Edge computing is projected to reshape the profile of data centre infrastructure over the next few years. Originally estimating that global edge spending would be over $175 billion this year, analyst firm IDC now expects this figure to grow at 18.7% CAGR through 2025 – creating a market worth nearly $274 billion. According to IDC, building out new networking infrastructure, monitoring edge workloads and making sure operations are resilient are all key challenges for IT operations.
From an optimisation perspective this presents a challenge, particularly as many of these Edge sites are often unmonitored or only tracked by legacy BMS solutions. And because many legacy DCIM solutions aren't very flexible, it's increasingly hard for data centre operations teams to know exactly what's going on across their extended estate.
That's why optimisation platforms have to be simple and straightforward to install, easy to operate and provide valuable insights about how to manage facilities – not just for core data centre rooms but also across critical Edge facilities.
Having real-time visibility of data centre cooling, power and capacity performance across remote sites is becoming essential. With the EkkoSense Edge capabilities in the latest EkkoSoft Critical software release we're directly addressing this issue, providing true realtime visibility into the performance of all remote Edge sites – including single server rooms and closets, cabins or containerised pods, small server rooms typically featuring 10-20 racks, hub sites and telecoms equipment rooms.
EkkoSense Edge lets you manage and optimize the performance of all your distributed Edge sites via our EkkoSoft Critical SaaS 3D visualization and analytics software. Our customers benefit from a comprehensive performance overview of all their remote Edge facilities that – for the first time – gives them access to realtime power, cooling and space optimisation across entire estates.
So as IT teams work to find the right locations for their workloads, it's essential that they're able to manage and optimize performance across all their sites using the same visualisation, analytics and optimisation software. We're already finding that active edge site performance optimisation backed by 24×7 real-time monitoring and Mini-BMS style alerting supports both the delivery of greater IT loads across edge facilities as well as significant risk reduction at remote sites.
Real-time views provide early insight into potential issues, allowing data centre teams to optimize resources while also providing 100% thermal risk protection for remote sites. So, as more and more compute loads shift to the edge of the network, data centre operations teams should demand complete estate and enterprise visibility from their DCIM providers. Having a true, real-time picture of your entire enterprise estate performance is now achievable via a single, intuitive pane of glass. If your DCIM tools aren't up to this, it's time to ask why!
In the next (and last of the series) 2022 trends article, I'll focus on how the combination of key technology innovations such as Internet of Things sensing, machine learning and AI, Virtual Reality, Cloud performance and extended Edge deployments are all combining to enable a truly light-touch approach to data centre optimisation.
Please read the other articles in my series here https://www.ekkosense.com/resources/industry-insight