"It's just like having your own dedicated 24/7 thermal optimisation consultant…"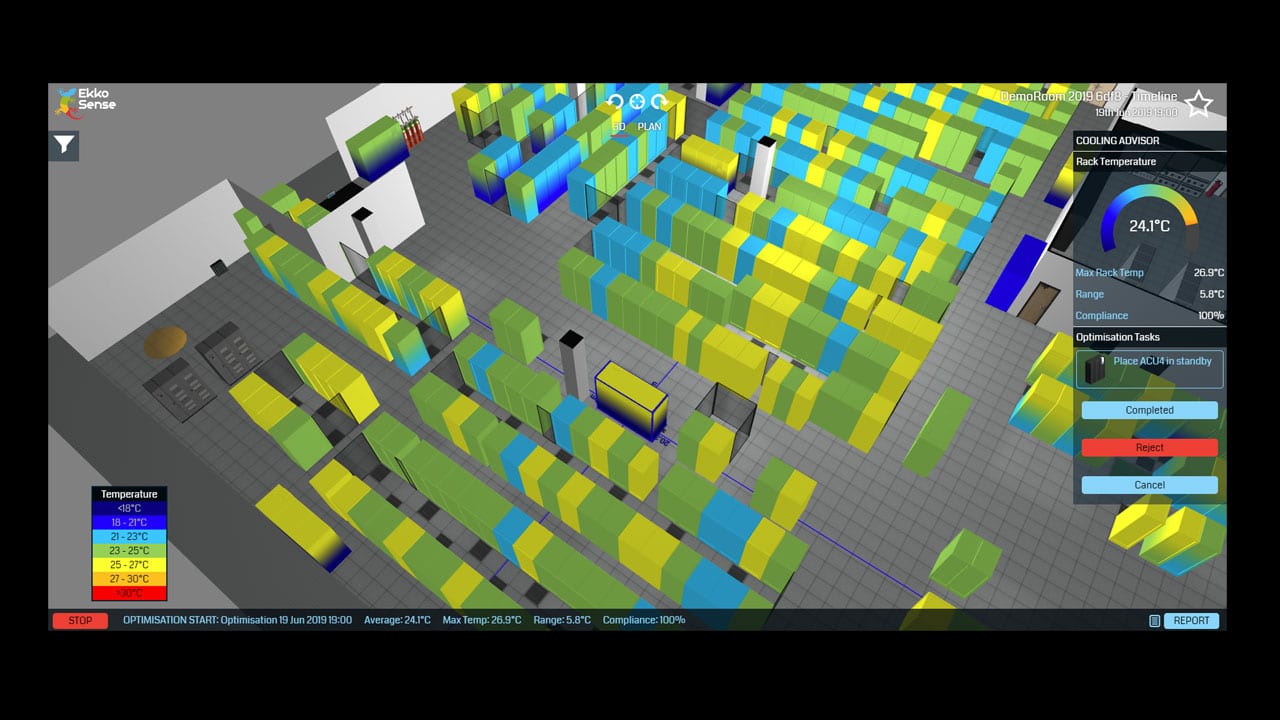 Optimising your data centre performance not only helps to remove business-critical risk, but is also a great way to provide demonstrable evidence of how you're delivering against green initiatives.

However, when it comes to traditional DCIM or expensive consultancy-led CFD, it's often difficult to get started.

EkkoSense can help. With our latest EkkoSoft Critical v5.0 release we're offering the world's first software-embedded 'Cooling Advisor'– a new feature that allows your operations team to secure cooling energy savings just by acting on the software's advice

Cooling Advisor gives you ongoing average data centre cooling energy savings of 10%, without the requirement for specialist data centre thermal optimisation services.
Key benefits include:

Identification of data centre floor tiles or grilles that need changing

Guidance on immediate adjustments to cooling set points

Advice on CRAHs that aren't actively cooling, are in competition or that could be suspended or modified

No need for specialist data centre thermal optimisation services

Our CTO, Dr Stu Redshaw, says that with Cooling Advisor it's like having a dedicated thermal optimisation consultant working in your data centre 24/7!
EkkoSense solutions are available directly, or through the company's expanding network of international partners across North and South America, Latin America, Europe, the Middle East and Asia Pacific.
---
www.ekkosense.com
Follow us on Twitter @ekkosenseUK
Press Contact: Cheryl Billson, Comma Communications – PR for EkkoSense,
+44 (0)7791 720460
[email protected]