Raising data centre temperature set points benefits everyone – but understanding the impact is essential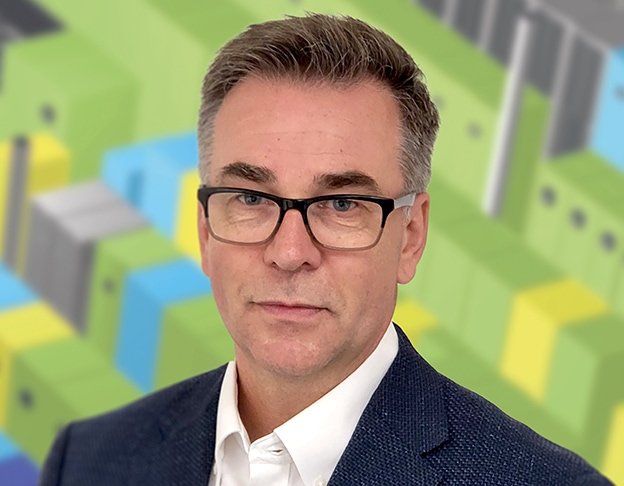 When a global commitment was made to increasing operating temperatures across approaching 250 data centres, the industry sat up and took notice. Equinix's announcement prompted significant industry discussion, and at EkkoSense we know how raising data centre temperatures can have a far-reaching positive impact on operating efficiency.
Following such an approach can help existing cooling systems run more efficiently and consume less power. At the same time, adjusting temperature windows upwards will lead to significant energy efficiency gains across the whole cooling chain. Equinix also sees its initiative as instrumental in enabling its customers to reduce the ESG Scope 3 emissions associated with their collocated data centre operations. This has become increasingly important as supply chain sustainability continues to become a significant component of an organisation's broader environmental position.
There's clearly real potential here – particularly as cooling now represents between 25-30% of data centre energy use. Perhaps not surprisingly there's lots of over-cooling across the data centre sector. It's all too easy to spot – if your people are wearing their fleeces while on the data centre floor, you probably have an issue with over-cooling! Equinix talks about moving its facilities closer to 27°C and securing potential cooling energy efficiency improvements of as much as 10% in various locations. But is this achievable?
Data centres are clearly designed to be as efficient as they can be from the outset, but the reality is that as they evolve – and as workloads change – that design efficiency can quickly be lost. At the same time, IT operations are acutely averse to risk in terms of data centre temperatures. Sites have been routinely over-cooled and that's often regarded as a reasonable precaution. We've seen areas within sites that routinely run at around 20°C, and we also encounter facilities that are cooled for maximum occupancy but are actually under-populated.
We also need to recognise that for colocation providers there's still a requirement to deliver against temperature SLAs that have been contractually agreed with their customers. However, what's clear is that future SLAs will evolve quickly as both colo providers and customers acknowledge the benefits achievable through higher operating temperatures.
Without real-time data and visualisations that can identify issues, diagnose them, and then resolve, it's easy to see why clients can resist change. And with no way of measuring real-time temperature performance across their sites it's hard to build a complete thermal picture. Raising operating temperatures demands a much more granular approach to environmental monitoring and optimisation than is generally seen today – along with new methods to understand, analyse and act on the implications of this change.
Our experience at EkkoSense suggests that energy savings don't just come from temperature set point changes. Instead, a full optimisation for the cooling set-up is needed to deliver the true benefit (unit fan speeds, grille layout) – something which is often missed when people do 'blanket' set point increases. That's where EkkoSense can help, with award-winning, AI-enabled data center optimization software that challenges traditional methods and incumbent software systems to help redefine data center optimization.
Our proven EkkoSoft Critical software helps data centre managers to safely increase their temperatures while managing the risks involved. Using our analytics, we can also highlight any potential issues with cooling units, work to identify any anomalies, and then use our software's embedded advisory tool to provide recommendations for resolution. Having this kind of real-time thermal insight is essential for explaining change to data centre clients, preventing the traditional scenarios where set point changes are made but then things slowly creep back to where they were before.
We've found that EkkoSense customers typically secure 10-30% reductions in data center cooling energy use, while also securing the kind of quantifiable carbon savings that ensure that data centre teams can contribute directly to their corporate ESG programme targets. And with granular reporting
in place you can track energy savings by rack activity, power usage and thermal performance – not only addressing client ESG Scope 3 requirements, but also detailing exactly where cooling energy is being saved and power costs reduced.
Given the breadth of its operations, it's understandable that Equinix is focusing on a multi-year global roadmap for its thermal operations initiative. The good news though is you don't need to wait that long. Fully optimising your data centre's thermal performance with EkkoSense takes just months, and the results are impressive.
Take Telehouse, for example, where deploying EkkoSoft Critical software at one its London sites resulted a 10% reduction in data centre cooling power usage, with the initial deployment unlocking a 461-tonne reduction in CO2carbon emissions. Increasing the number of thermal sensors and providing 3D visualisation also equipped Telehouse's operations team with a real-time 3D view into their thermal performance.
So, instead of waiting for global efficiency initiatives to gain momentum, why not get started on right-sizing your cooling and temperature set points. Book a demo with me or find out more about how Telehouse has optimised its cooling and thermal performance with EkkoSense here.
I'll be attending and speaking at the Data Centre World show in London in March. It would be great to meet up. Please connect with me and get in touch.