How to quickly identify data center thermal issues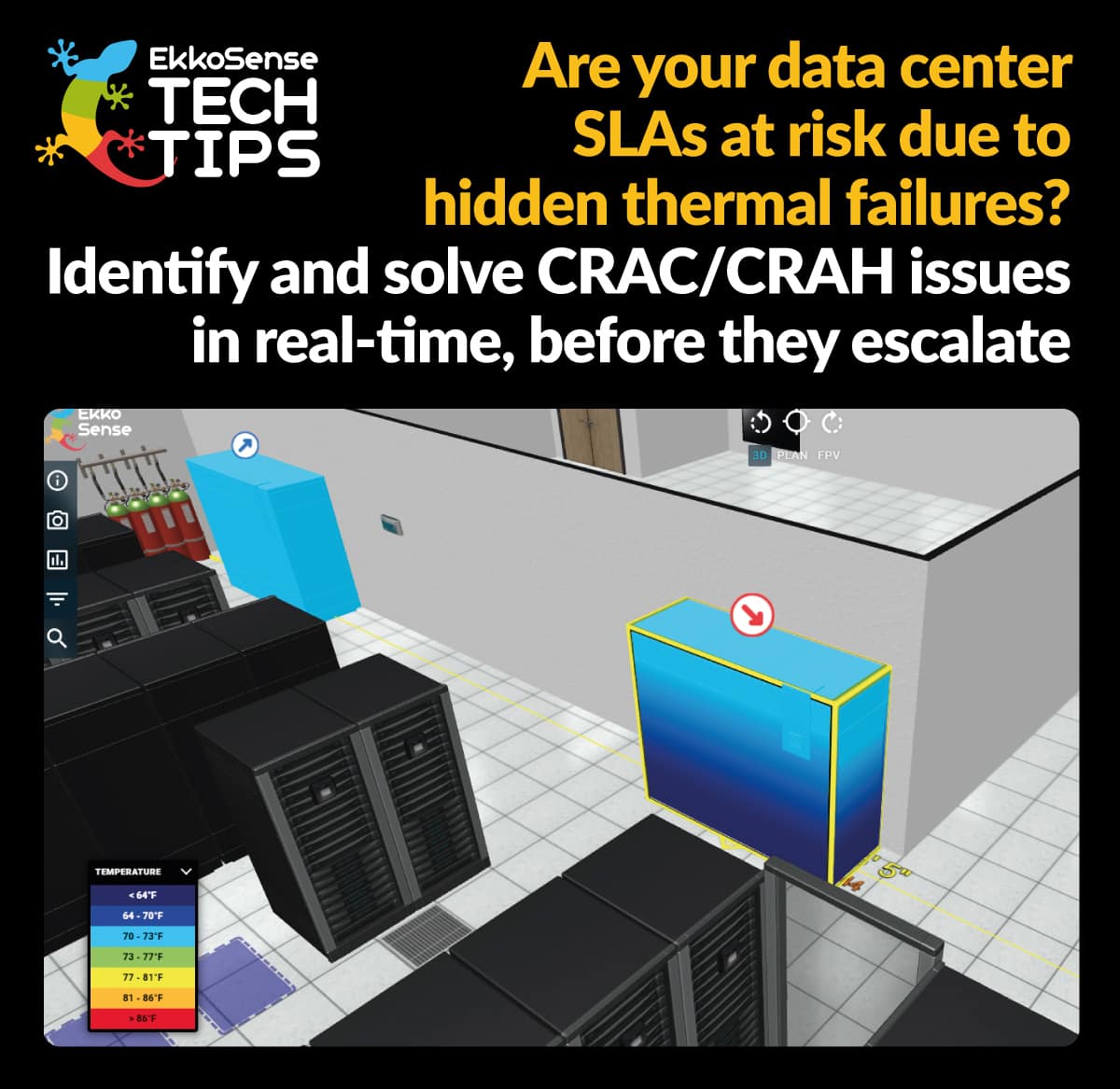 Thermal issues rank as the second largest cause of data center loss of service.
While over-cooling has traditionally helped operations teams to hedge against potential thermal failures, this is simply not sustainable. EkkoSense's approach helps clients avoid this by removing 100% of thermal risk from your data center operations.

Initial optimization helps you to secure 100% rack-level ASHRAE thermal compliance, but with EkkoSoft Critical in place you can also gain early insight into potential issues longer term. This enables you to successfully eliminate thermal hotspots before they become critical and start breaching key SLAs.

EkkoSoft Critical's real-time thermal visualizations give data center teams immediate access to the live cooling and power data needed to track the heartbeat of their critical operations. So how does this work in practice?

In our video example you are initially looking at a data center room that is running normally and is clearly thermally well-balanced. All the racks demonstrate acceptable temperature levels, and the cooling units are performing as expected.

EkkoSoft Critical's simple 3D visualization capability makes it easy to see exactly what is going on. So, when the software identifies a thermal imbalance, operators can immediately notice that something has changed.

The AI-powered analytics engine looks at the issue and quickly identifies a poorly performing CRAC/CRAH unit as the potential cause of the thermal imbalance. Your data center operations team can then click on the CRAC/CRAH unit for more information and quickly diagnose the problem. In the video we are able to trend the cooling delivery or duty and identify the exact time of the drop in performance. This was found to match the time that maintenance was being carried out on this unit, an engineer mistake was subsequently identified, and it was resolved before the thermal issue escalated.

Highlighting a potential thermal issue and identifying the precise cause takes just seconds using EkkoSoft Critical and provides data center operations teams with a powerful tool to help them move quickly to resolve thermal problems before they escalate. It is also particularly valuable for situations where it is not always possible to immediately access expert cooling or capacity engineers, providing re-assurance for those facilities where resourcing can be challenging.

Watch our other Tech Tip videos or book a free demonstration and talk about your requirements in more detail with an EkkoSense expert.

Watch our latest Tech Tips video to see how EkkoSoft Critical enables data center teams gather and visualize capacity at a much more granular level. And go here for a free EkkoSense demonstration.
---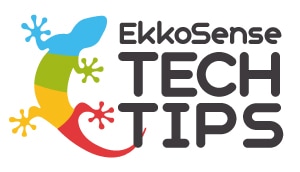 For more know-how and tutorials from EkkoSense, your critical friend in the data center, visit ekkosense.com/resources/tech-tips