Machine Learning for Proactive ACU Alerts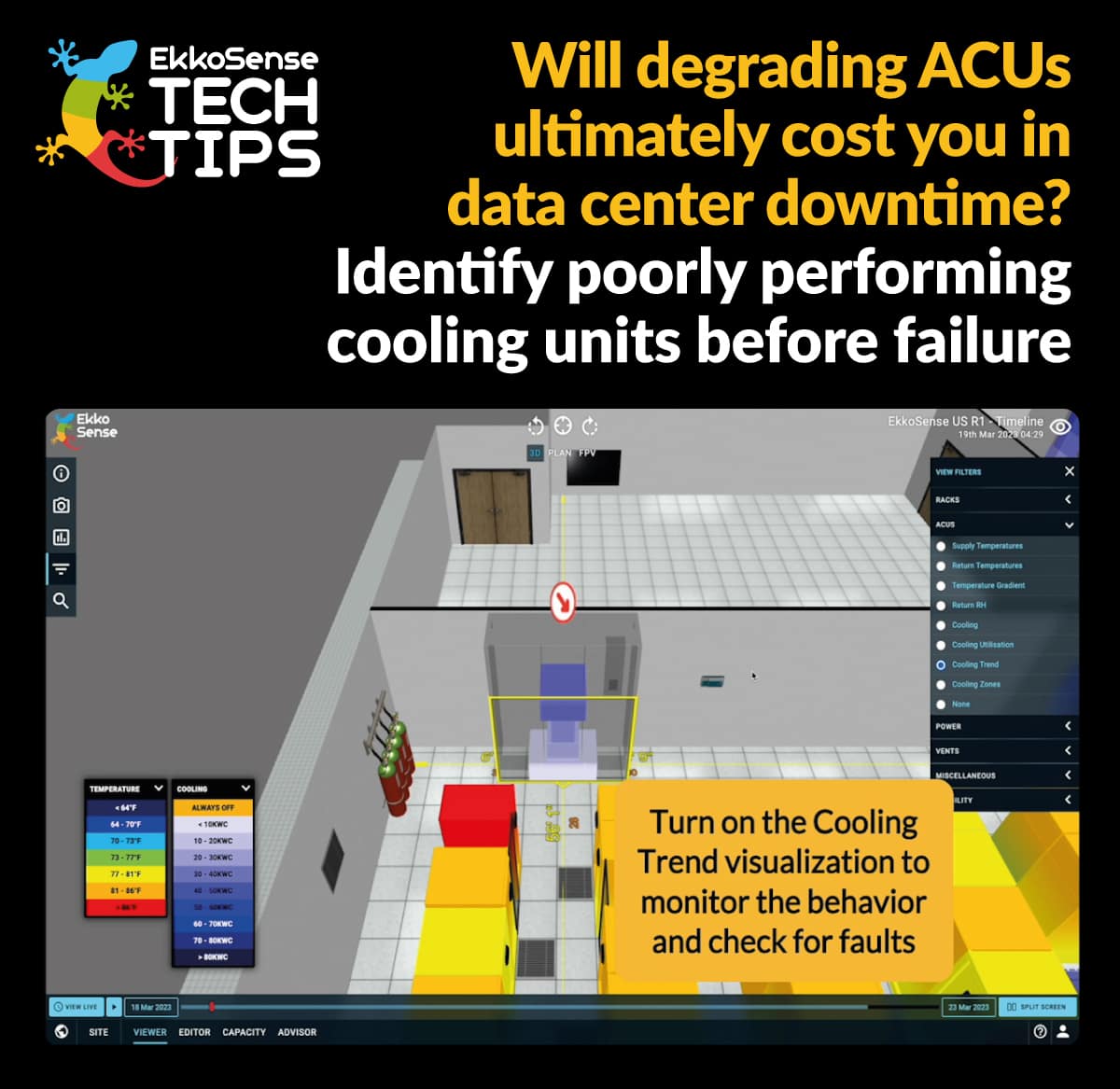 We concentrate on applying Machine Learning and our AI analytics on key areas such as cooling optimization and airflow management where we know they can deliver significant results. We believe that, rather than trust to unwieldy automation solutions, the real benefits come from having a much more light-touch DCIM approach – one where data center operations teams are continuously supported by AI-powered, actionable recommendations.


What this means is being able to pick-up on potential issues before they are able to start impacting data center performance. EkkoSoft Critical uses its unique Machine Learning capability to identify poorly-performing cooling units before they fail – effectively 'making the invisible, visible.'

How does this work in practice? Unlike BMS systems that typically only report when a fault has occurred, EkkoSoft Critical uses its Machine Learning algorithms to track and pro-actively identify poor and abnormal performance. It's rare for components simply to fail out of the blue so, when EkkoSoft Critical picks up on any performance variations a potential problem is quickly identified and your operations team is proactively alerted.

With EkkoSense, it's all about trends analysis. Because we're monitoring cooling units in real time we can collect critical cooling data at a much more granular level. Our software isn't just interested in whether a unit or component is running, we want to know whether it's running as efficiently as it could be. It's only through this kind of comprehensive, real-time monitoring that we can help our customers remove thermal and power risks and avoid costly downtime.

Applying Machine Learning to identify problems before failure is a great example of EkkoSoft Critical in action. Operations teams can select an ACU with an alert bubble via the software's powerful 3D visualization interface. This allows them to view critical ACU trend analysis metrics across all their rooms. And by selecting appropriate filters in the EkkoSoft Critical library you can turn on the cooling trend visualizations and monitor ACU performance behaviour and check for any potential faults.
Watch our new video here to see how EkkoSoft Critical takes advantage of Machine Learning analytics to create proactive ACU alerts for your operation teams. And go here for a free EkkoSense demonstration or contact me to discuss further – [email protected]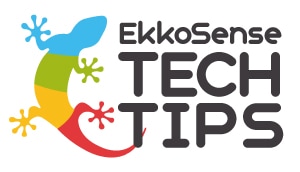 For more know-how and tutorials from EkkoSense, your critical friend in the data center, visit ekkosense.com/resources/tech-tips