Remotely monitoring Edge deployments with EkkoSense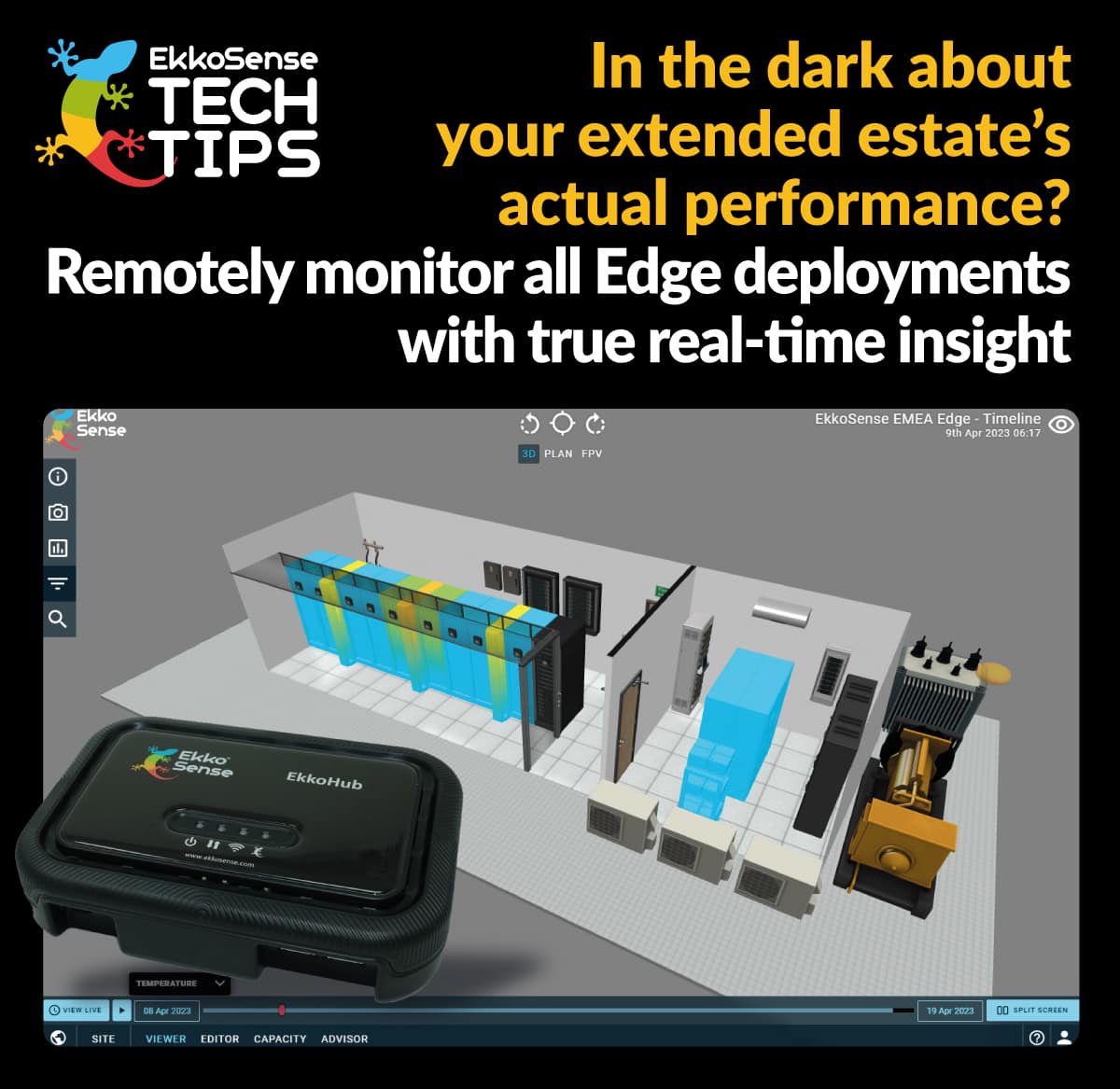 That's why at EkkoSense we believe it's really important that optimization platforms are simple and straightforward to install, easy-to-operate, and also provide the same levels of monitoring and insights that are available across your core data center rooms.



EkkoSoft Critical offers full support for remote Edge deployments – providing true real-time visibility into the performance of all your Edge sites, whether that's single server rooms and closets, cabins or containerized pods, small server rooms that might feature between 10-20 racks, hub sites, or telecoms equipment rooms.


As more and more compute loads shift towards the edge of the network, it's essential that operations teams have access to the kind of comprehensive performance overview that allows them to manage power, cooling and space optimization across their entire estates. EkkoSoft Critical delivers this, enabling data center teams to see their Edge sites using intuitive 3D visualization, with real-time views providing early insight into potential issues – regardless of location. In addition, access to live and historical temperature, power, and M&E asset performance views enable you to make the best use of your Edge sites, while still ensuring 100% thermal risk protection.


Taking advantage of EkkoSense's simple architecture
Traditionally access to this level of functionality for Edge sites has been financially unviable. However, EkkoSense's simple architecture offers an entirely new model for Edge site optimization. Our EkkoHub Wireless data receiver can securely collect and forward data from up to 500 wireless sensors within a 20m radius, with support for both leading 3rd party sensors as well as our low-cost wireless EkkoSensor family. Edge site data is aggregated by EkkoHub before transmission to the cloud-based EkkoSoft Critical software for visualization and analysis.



Watch our new video showing how our SaaS-based EkkoSoft Critical software takes advantage of our simple architecture and cloud model to make remote monitoring of Edge deployments a reality. And go here for a free EkkoSense demonstration.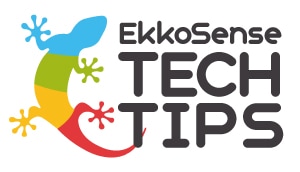 For more know-how and tutorials from EkkoSense, your critical friend in the data center, visit ekkosense.com/resources/tech-tips