DP Guardian adds EkkoSense real-time data center optimization software to portfolio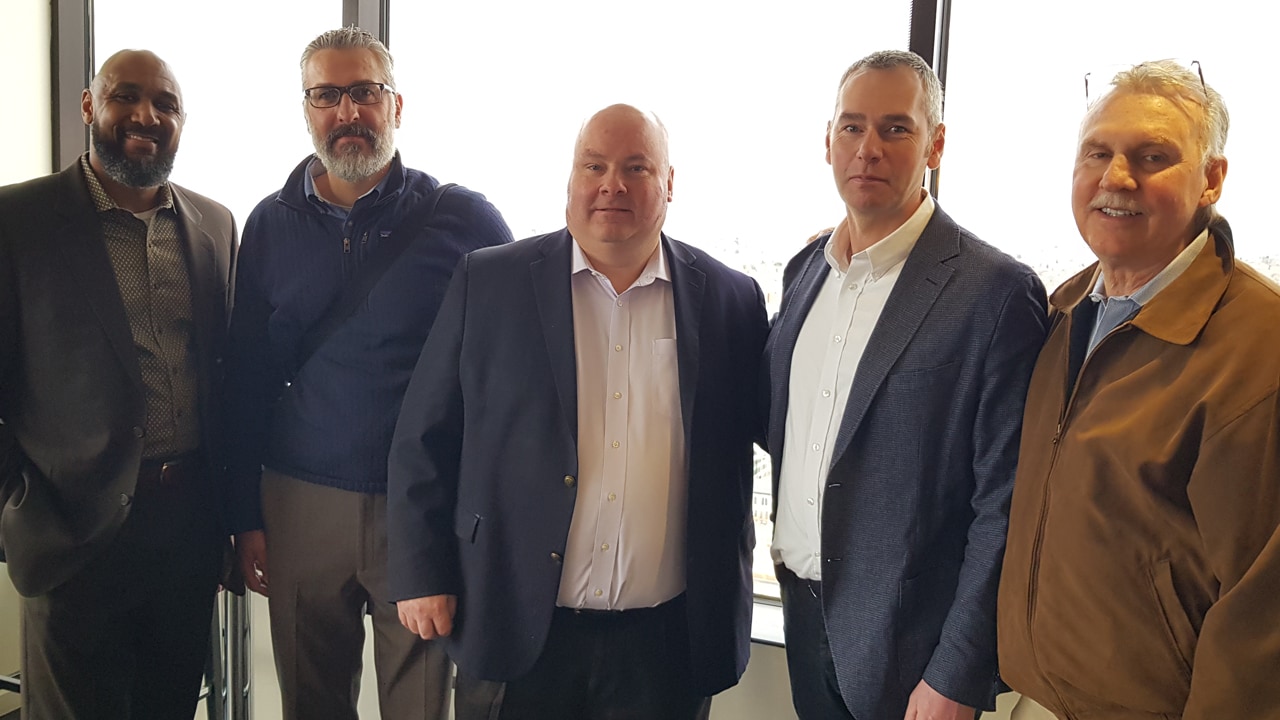 DP Guardian, the provider of best-in-class products and services for critical data center environments across the USA, is now offering the 3D visualization and analytics software from EkkoSense to its customer base.
The EkkoSoft Critical platform combines machine learning and AI technologies to help unlock average annual data center cooling energy savings of 30% and regularly delivers a rapid return on investment.
Jon deRidder CEO at DP Guardian said: "DP Guardian has completed dozens of thermal consulting and energy efficiency projects over the years and we have substantial hands-on thermal subject matter expertise. However, when the EkkoSense proposition caught our attention, we arranged for a software demo and were blown away!
"Not only is the system highly impressive with its sophisticated yet highly accessible
3D visualizations, but EkkoSense's track record of 30% average energy savings and rapid return on investment equates to a very strong business case for data centers across the USA. EkkoSense is an exceptional match to DP Guardian's strategic direction and its EkkoSoft Critical thermal-monitoring and optimization software solution is so impressive that we have made it one of DP Guardian's focus products for 2022."
According to DP Guardian: the 10 benefit count-down of the EkkoSense Critical solution:
10) Cloud-based solution is truly easy-to-use, intuitive, and cost effective
9) EkkoSense presents a clear, accurate, real-time performance picture of your data center
8) Sophisticated 3D Visualizations are ideal for rapid current vs historical state analysis
7) Data-driven decisions increase efficiencies to reduce your energy and cooling costs
6) Reduces carbon footprint
5) Helps improve PUE
4) Uncovers the real-time data behind your data center, unlocking strategic value
3) Most Subscribers Realize ROI in one year or less
2) Exposes "stranded" Critical Power and Cooling Capacities
1) Minimizes Thermal and Power Risks

EkkoSense's co-founder and Chief Technology and Innovation Officer, Dr. Stu Redshaw, visited DP Guardian's Littleton, Colorado headquarters for customer meetings this week. He introduced the DP Guardian and select Colorado data center teams to the latest EkkoSense innovations, and was impressed with DP Guardian's efforts to market EkkoSense as a key part of its critical facilities portfolio. Commenting on the partnership, Stu said: "Having a company with as strong a reputation for critical data center optimization as DP Guardian select your solution as one of its focus solutions for 2022 is a great accolade. We look forward to working closely with the DP Guardian team, helping their customers to take advantage of our machine learning and AI-led approach to data center optimization."
About EkkoSoft Critical
EkkoSoft Critical software delivers an average 30% cooling energy saving, significantly reducing cooling equipment capex investment requirements and delivering a valuable contribution to corporate NetZero commitments through sustained carbon usage reductions in the data center. The EkkoSense solution provides an attractive business case as it enables true real-time M&E Capacity Planning for power, cooling and space – at a fraction of the cost of more expensive and complex DCIM solutions. Video here
About DP Guardian
DP Guardian (DPG) has served data center customers with their technical space cleaning and critical infrastructure needs since 1992. Based in Colorado, DPG delivers high-value products and services to mid-range and large enterprises, colocation data centers, and telecom providers. All DPG technical staff are well-trained and perform quality service work in the field. Areas of expertise include data center cleaning services; cage, containment, and conveyance construction; as well as product solutions including management software for data centers, Edge sites, MDFs/IDFs; and clean rooms. https://www.dpguardian.com
About EkkoSense
EkkoSense is an industry leader in the provision of advanced sensing technology, SaaS DCIM-class visualization & monitoring software and analytics solutions for critical facilities such as data centers. The company is committed to eliminating thermal risk and helping organizations to monitor, manage and maximise their data center performance. www.ekkosense.com Follow us on Twitter @ekkosenseUK.
Press Contacts:
Cheryl Billson
Comma Communications – PR for EkkoSense
+44 (0)7791 720460
[email protected]
Peter Citarella
DP Guardian
C. 510.301.4240
[email protected]