DP Guardian secures official EkkoSense Select Installation Partner status for North America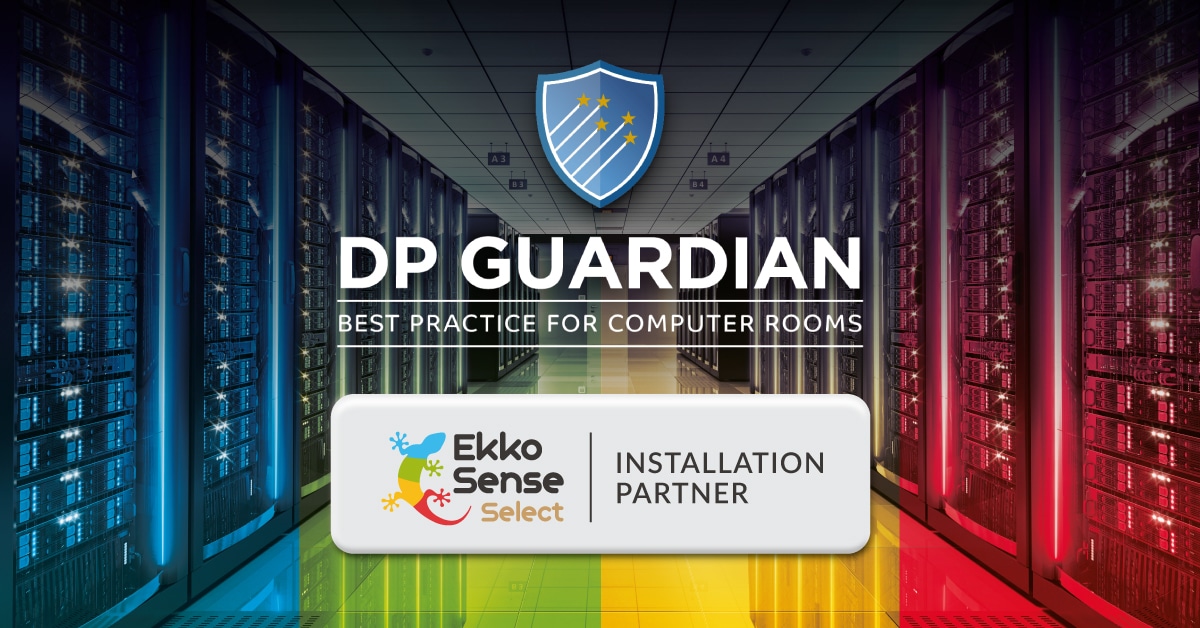 7th June 2023 – DP Guardian, a leading provider of best-in-class products and services for critical data center environments across the USA, has been awarded EkkoSense Select Installation Partner status for the North America region. DP Guardian will provide a comprehensive service offering to support the deployment of EkkoSense's powerful AI-based data center visualization and analytics software. DP Guardian will also serve as a regional support partner for EkkoSense's DCOP data center optimization services team.

DP Guardian brings over 30 years' proven data center critical infrastructure expertise to its engagement with EkkoSense. As a Select Installation Partner for EkkoSoft Critical, the DP Guardian team will draw on its deep project experience in key data center power, cooling and connectivity requirements. As part of its accreditation process, DP Guardian has completed comprehensive training in EkkoSoft Critical with EkkoSense's team of software, product and technical support experts.

Jon deRidder CEO at DP Guardian said: "with its distinctive, light-touch AI-enabled software-driven thermal optimization approach, the EkkoSoft Critical solution enables operations teams to not only optimize their data center performance but also help secure quantifiable sustainability results. We believe it represents a powerful choice for the growing number of organizations now looking to cut energy and carbon consumption as part of their corporate ESG initiatives.

"We're proud to have already built a strong relationship with EkkoSense and, as a Select Installation Partner, we look forward to playing a key part in supporting the development of the EkkoSense business across North America. Our DP Guardian team brings significant complementary skills to the partnership, and we're excited that we'll be enabling a new generation of AI-enabled performance optimization for the data center community," he continued.

"EkkoSense is increasingly recognized as a smart choice for data center teams looking to take their operational performance to the next level. We do that by bringing together an exclusive mix of patented technology and capabilities – including an innovative SaaS platform, low-cost IoT sensors, machine learning, gaming-class 3D visualization and digital twin capabilities – along with intuitive AI analytics and embedded advisory support. Having DP Guardian on board as a Select Installation Partner will be a great resource for our North American customers", said Dr. Stu Redshaw, EkkoSense's Chief Technology & Innovation Officer and co-founder.

EkkoSoft Critical software delivers up to 30% cooling energy saving, significantly reducing cooling equipment capex investment requirements and delivering a valuable contribution to corporate ESG and Net Zero commitments through sustained carbon usage reductions in the data center. The EkkoSense solution provides an attractive business case as it enables true real-time M&E Capacity Planning for power, cooling and space – at a fraction of the cost of more expensive and complex DCIM solutions. Video here
About DP Guardian:
DP Guardian (DPG) has served data center customers with their technical space cleaning and critical infrastructure needs since 1992. Based in Colorado, DP Guardian delivers high-value products and services to mid-range and large enterprises, colocation data centers, and telecom providers. All DPG technical staff are well-trained and perform quality service work in the field. Areas of expertise include data center cleaning services; cage, containment, and conveyance construction; as well as product solutions including management software for data centers, Edge sites, MDFs/IDFs; and clean rooms. http://www.dpguardian.com/
About EkkoSense:
EkkoSense is an industry leader in the provision of advanced sensing technology, SaaS DCIM-class visualization & monitoring software and analytics solutions for critical facilities such as data centers. The company is committed to eliminating thermal risk and helping organizations to monitor, manage and maximise their data center performance. www.ekkosense.com Follow us on Twitter @ekkosenseUK.
Press Contacts:
Cheryl Billson
PR for EkkoSense
[email protected]
Peter Citarella
DP Guardian
C. 510.301.4240
[email protected]