EkkoSense nominated for three categories in 2023 Data Centre World Awards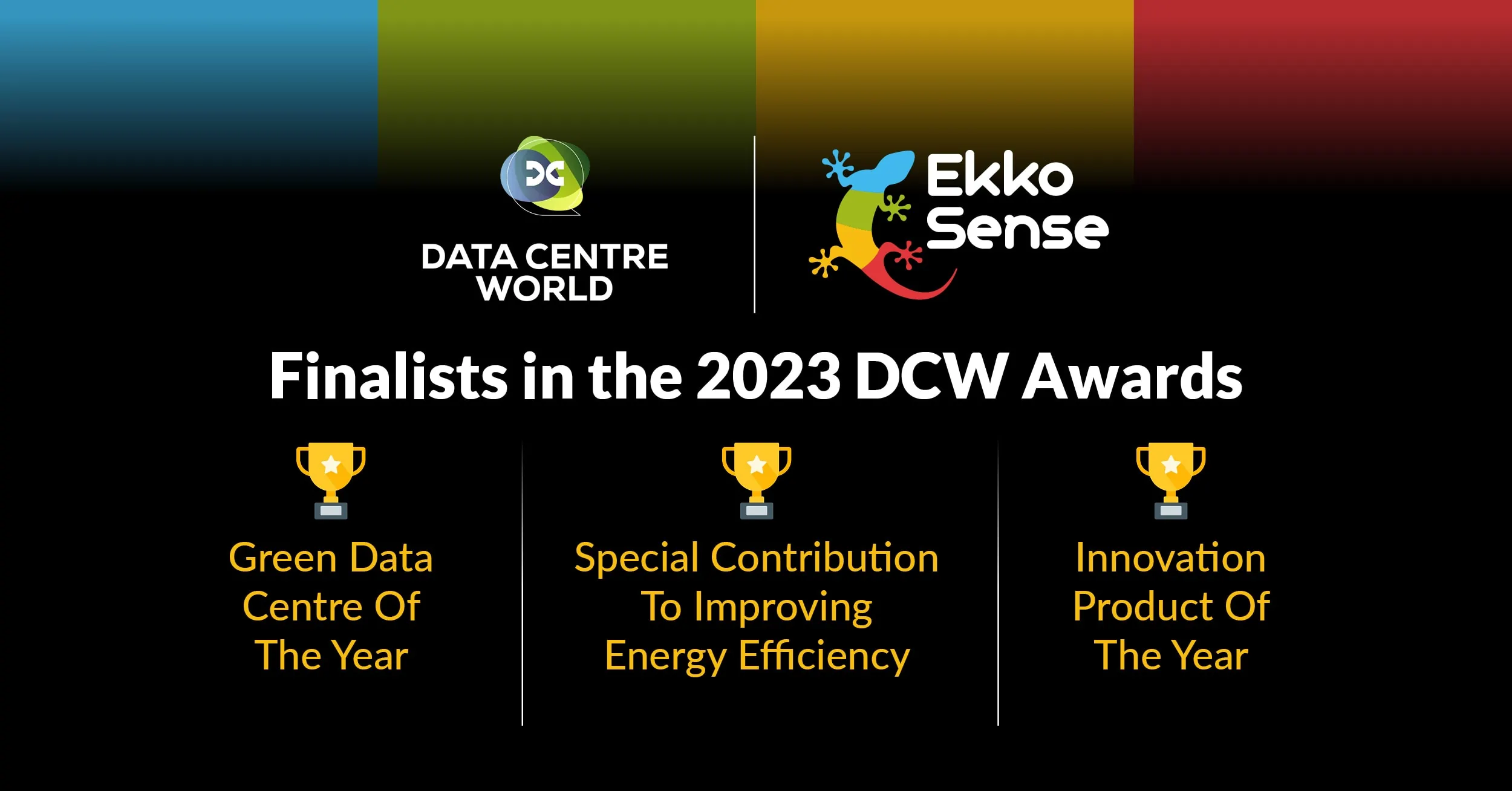 EkkoSense, the global leader in the provision of AI-powered data centre optimisation software, has been shortlisted in three categories in the upcoming 2023 Data Centre World Awards.
With only two nominees making it through to the final for each category in the Data Centre World Awards 2023, EkkoSense projects and the company's EkkoSoft Critical AI-enabled data centre optimisation software have been selected in three key categories:
· Special Contribution to Improving Energy Efficiency – a submission where EkkoSense detailed how it has worked with Three UK to secure a 200-kW cooling energy saving across four sites – leading to a 10-15% cooling energy saving in just ten weeks
· Innovation Product of the Year – with EkkoSoft Critical nominated as a unique AI-enabled data centre performance optimisation solution that not only removes thermal and power risks for data centres, but also cuts cooling energy usage to unlock immediate and quantifiable carbon savings
· Green Data Centre of the Year – with EkkoSense and Telehouse nominated for the work that EkkoSense carried out in optimising the Telehouse North facility in London to provide the real-time operational visibility needed to secure a 461 tonnes reduction in CO2 carbon emissions as well as a 10% cooling power reduction
Commenting on the three Data Centre World Awards nominations, EkkoSense's CEO Dean Boyle said: "it's great to see EkkoSense and our customers so well represented in the shortlist for this year's Data Centre World Awards. What's particularly pleasing is that the judges have clearly picked up on how, unlike traditional optimisation approaches, EkkoSense can help data centre teams to not only secure significant reductions in cooling energy use but also unlock carbon savings to support their corporate ESG programmes."
The announcement and presentation of the awards is being held at 4pm on March 8th during the first day of Data Centre World being held at ExCel in London. EkkoSense is attending the exhibition and also demonstrating its EkkoSoft Critical AI-enabled data centre optimisation software – the solution nominated for the Innovation Product of the Year – on Stand D128.
EkkoSoft Critical software delivers quantifiable reductions in cooling energy usage, helping data centres to reduce energy consumption at a time when electricity prices have never been higher. With EkkoSoft Critical, EkkoSense delivers a compelling business case, enabling true real-time M&E Capacity Planning for power, cooling and space at a fraction of the cost of more expensive and complex DCIM solutions. With its distinctive, software-based approach, EkkoSense also helps data center teams to secure immediate benefits, with its light-touch deployment and non-invasive nature contributing directly to carbon reduction targets. Video.