EkkoSense takes AI-enabled data centre optimisation to the next level at Data Centre World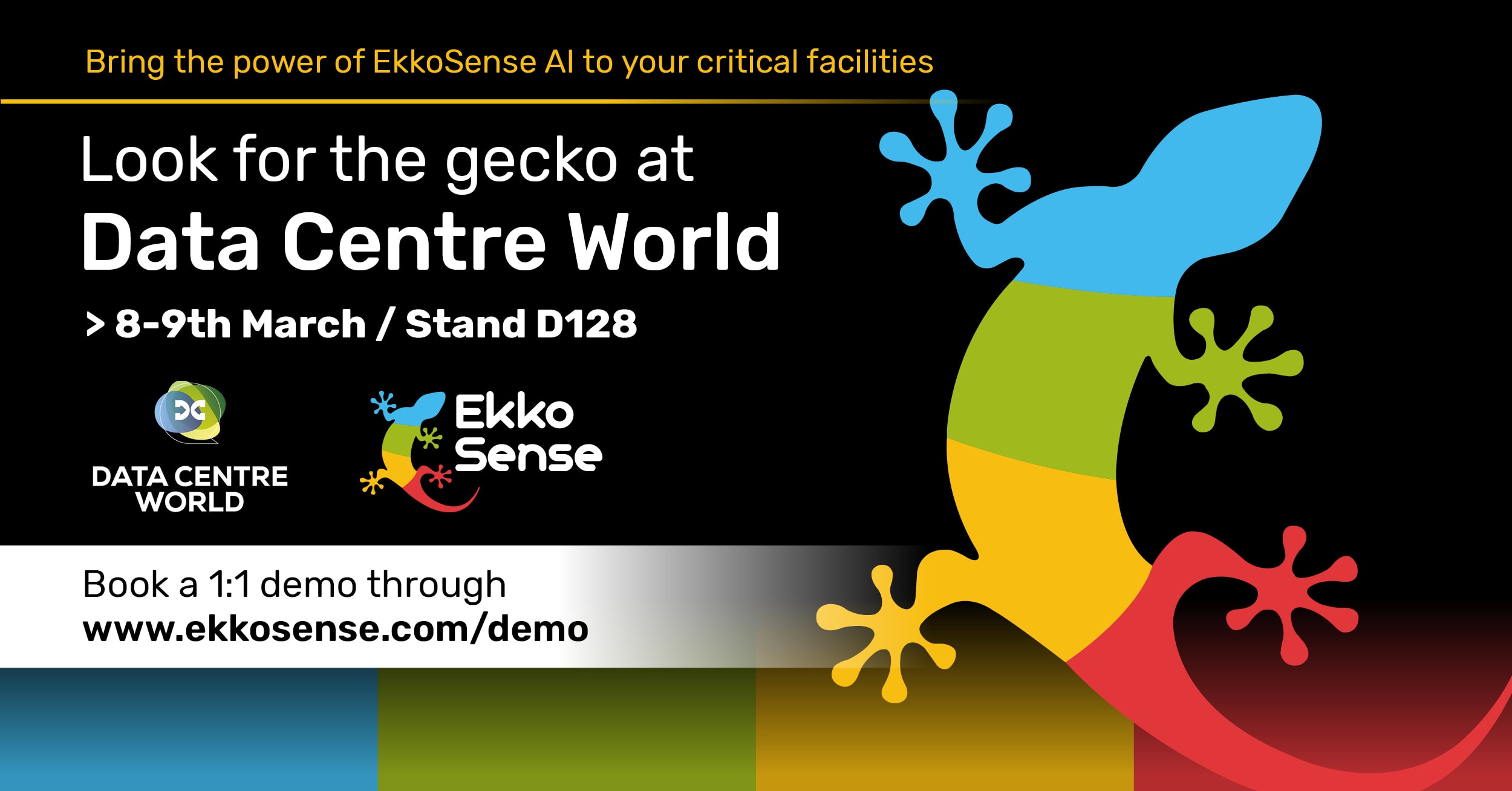 EkkoSense, the global leader in the provision of AI-powered data centre optimisation software, will be demonstrating major enhancements to its AI-powered Cooling Advisor tool for the first time at Data Centre World being held in ExCeL London from 8-9 March.
Powerful new capabilities being demonstrated for the first time at Data Centre World will include a unique Floor Vent Advisor algorithm for Cooling Advisor that adds new functionality for balancing airflow and temperatures across data centre rooms. Floor Vent Advisor's algorithm show data centre teams exactly where they can remove/add or open/close floor tiles, leading directly an improved thermal performance.
EkkoSense will also debut the latest version of its EkkoAir wireless cooling duty sensor that provides real-time tracking of cooling duty loads for any CRAC/AHU unit. EkkoAir is now able to collect data from chilled water and free air units, providing operations teams with a much greater understanding of chilled water flow rates and potential cooling anomalies.
"EkkoSense already sets the standard when it comes to AI-enabled, software-driven data centre optimisation. At Data Centre World we're taking things further, significantly extending our distinctive Cooling Advisor offering, and also building out EkkoAir cooling duty sensing capability," explained EkkoSense's EMEA Director, Matthew Farnell.
"At a time when data centres are under more pressure than ever before, it's essential that we provide operations teams with the real-time insight and advice they need to not only optimise their facilities, but also ensure they remain fully optimised," continued Matthew. "Adding capabilities such as Floor Vent Advisor and our latest EkkoAir updates means that data centre teams can use their EkkoSense software to deliver an even more finely-grained response to real-time conditions."
EkkoSense isn't stopping there. Through 2023 the company's R&D team is focused on taking its capacity planning capability further forward to offer an entirely new grey-space simulation capability. Data Centre World attendees can contact Matthew Farnell directly to arrange a live EkkoSoft Critical demonstration, see Cooling Advisor in action, or discuss their individual requirements for data centre optimisation. Alternatively, please book a demo here www.ekkosense.com/demo
EkkoSoft Critical software delivers quantifiable reductions in cooling energy usage, helping data centres to reduce energy consumption at a time when electricity prices have never been higher. With EkkoSoft Critical, EkkoSense delivers a compelling business case, enabling true real-time M&E Capacity Planning for power, cooling and space at a fraction of the cost of more expensive and complex DCIM solutions. With its distinctive, software-based approach, EkkoSense also helps data center teams to secure immediate benefits, with its light-touch deployment and non-invasive nature contributing directly to carbon reduction targets. Video.

About EkkoSense
EkkoSense is an industry leader in the provision of advanced sensing technology, SaaS DCIM-class visualisation & monitoring software and analytics solutions for critical facilities such as data centres. The company is committed to eliminating thermal risk and helping organisations to monitor, manage and maximise their data centre performance. www.ekkosense.com Follow us on Twitter @ekkosenseUK