Putting Virtual Reality to work in the data center with Digital Twins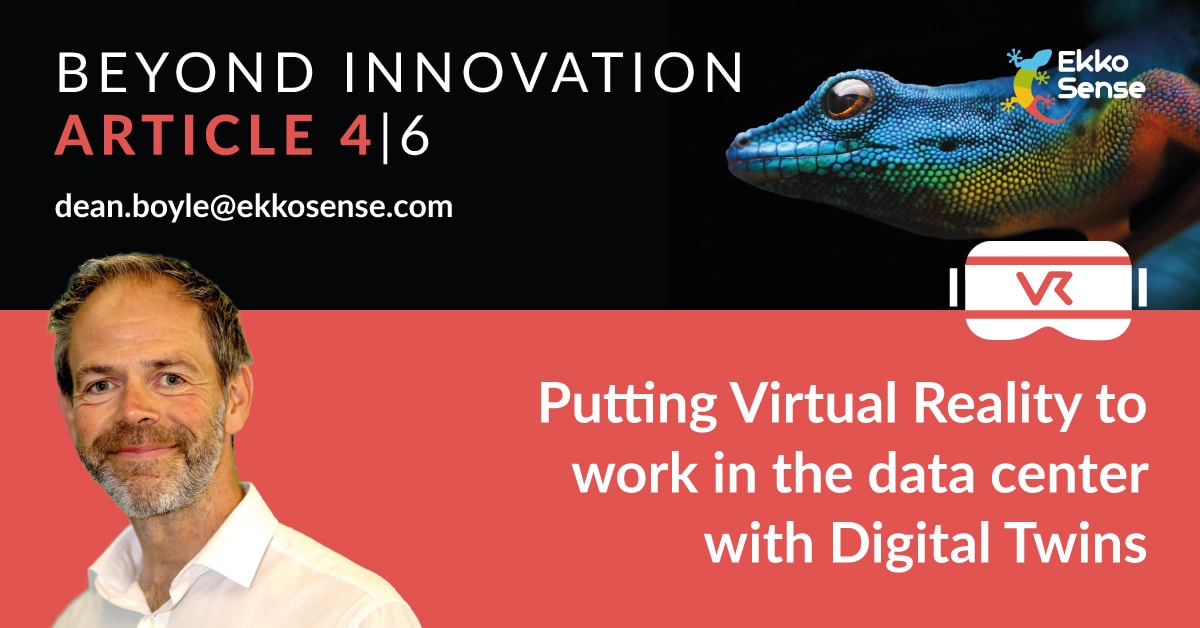 Virtual Reality (VR), or the substitution of a physical world for a virtual replacement, is a well-established technology with applications such as VR training simulators and 3D VR gaming now almost 30 years old. However, the VR sector gained real momentum when Facebook (now Meta) acquired the Oculus VR company in 2014.
Since then VR, and VR headsets particularly, has gained a footprint both through immersive gaming experiences as well as a range of virtual applications or multiple sectors. According to ARtillery Intelligence, VR now represents a $6.7 billion global market – and one that's expected to reach $12 billion by 2024. VR is certainly gaining momentum, and it's estimated that nearly 10,000 Meta employees currently work in the company's Reality Labs operation.
Digital Twins represent a powerful subset of the virtual space, providing operations teams with a digital replica of a key corporate asset such as a data centre or other critical facility.
One of the main barriers to data centre optimisation has always been the complexity of traditional DCIM tools. Taking advantage of the dramatically increasing volume of data points from Internet of Things based wireless sensors, Digital Twins have the potential to provide data centre teams with a more accessible visualisation of their operation's real-time performance. That's why at EkkoSense we were quick to adopt immersive, lightweight, gaming-engine based Digital Twin technology – drawing on new levels of sensing granularity, real-time analytics and innovative gaming software techniques – to make immersive real-time optimisation of data centre rooms a reality.
By creating immersive Digital Twin representations of your data centre, we enable operations teams get to see all their current data centre cooling, power and thermal conditions via a single, accessible 3D visualisation. This helps to make data centre optimisation much more accessible, with clear visualisations helping to communicate highly complex data, making it easier to compare changes and highlight potential anomalies.

One of the main barriers to data centre optimisation has always been the complexity of traditional DCIM and CFD solutions. That's why if you're seriously looking to optimise performance it makes sense to make things as simple and accessible as possible for operations teams. Building an intuitive 'digital twin' of your data centre lets you take things to the next level, providing clear visualisations that help to successfully communicate inevitably complex data. This, in turn, makes it much easier to see what's happening across your estate, highlighting potential anomalies, and displaying suggested airflow and cooling improvements.
While a Digital Twin deployment might not be quite as exciting as a VR headset tour of the Metaverse, it's a VR application that will unlock more value for your data centre! Expect to see more Digital Twins being activated over the coming year and check out this EkkoSense video to find out how you could put virtual reality to work in your data centre.
In the next 2022 trends article, I'll focus on the growth of Edge deployments and look at what it means for data centre optimisation.