Moving beyond discrete innovations to unlock truly disruptive data centre performance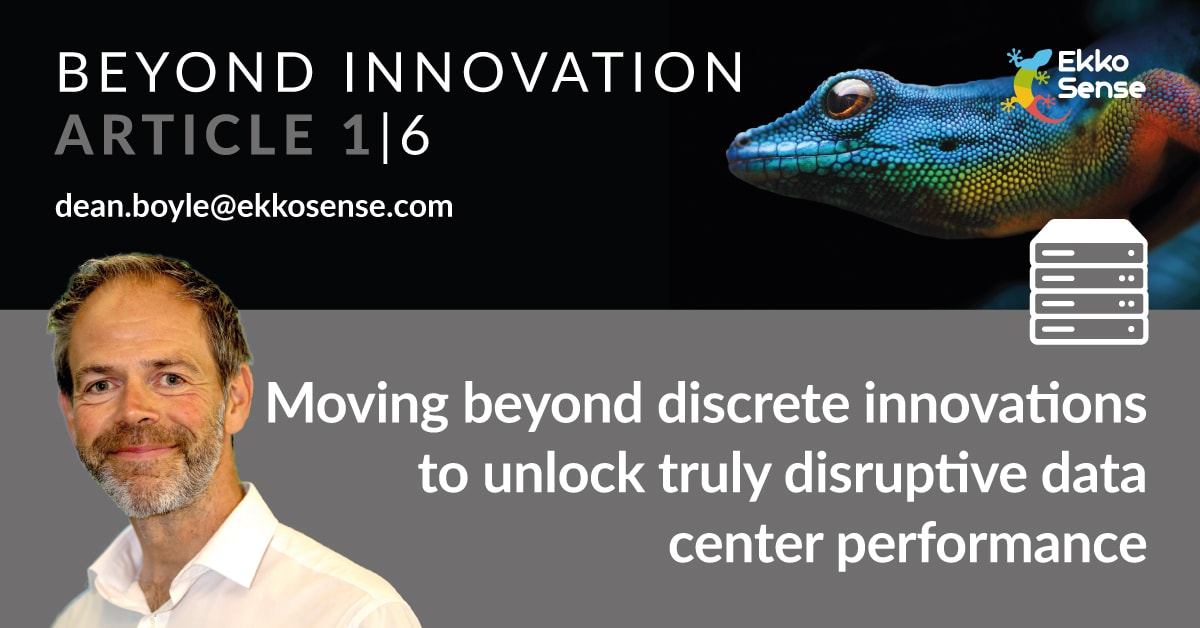 Every year brings a new set of industry and technology predictions – some from analyst firms and many from vendors – letting the rest of the industry know what they think the future holds.
And while IT industry experts are especially prone to thinking that they can predict the future, what's useful is to look at a number of these projections together. Then, hopefully attempt to identify what Gartner refers to as 'the IT force multipliers' that can help organisations in delivering against their business goals.
As you might expect, these trend predictions are often more complicated that they need to be. Deploying AI, for example, can quickly become 'using AI-assisted, cloud-linked governance services to manage, optimize and secure dispersed resources' – and it can all get a bit confusing. That's an IDC phrase, and one that's hugely important, but it's sometimes not easy to understand!
So from my not too rigorous analysis of 2022 technology projections, it looks like there are five consensus areas that people are saying will be key, not just for the coming year but also through until 2025: AI and Automation; Cloud; Edge; Internet of Things and Virtual/Extended Reality.
· AI and Automation – 2022 will be the year that business-driven machine learning and AI analytics pervades the enterprise – but it needs to have the right governance in place
· Internet of Things – with major firms such as Ericsson projecting around 29 billion IoT devices to be connected online by the end of 2022
· Virtual/Extended Reality – with organisations such as the IEEE predicting an increased use of 'Digital Twins' in the manufacturing and industrial metaverse
· Edge computing – with global Edge spending expected to reach some $176 billion in 2022 – up 14.8% according to IDC, with organisations particularly investing in Edge computing combined with AI and the latest application designs
· Cloud – with Gartner analysts saying that more than eight out of ten organisations will 'embrace a cloud-first principle by 2025'
While each of these five technology trends has an important role to play through 2022 and beyond, it's increasingly apparent that the real benefits are realised when organisations can take advantage of solutions that combine a mix of these technologies. This applies particularly to data centre performance optimisation initiatives where legacy technologies and solutions such as DCIM have always ended up being complex, technically heavy, and expensive to deploy.
That's why at EkkoSense when we first designed our EkkoSoft Critical SaaS-based M&E optimisation and capacity management solution, we committed early to a light-touch, accessible and easy-to-deploy architecture. By using all these technologies – machine learning, AI, cloud, Edge support, Internet of Things sensors and VR-style Digital Twin management – we've been able to provide what we believe is the most intuitive, easy-to-use, simplest-to-deploy and quickest-to-manage monitoring and management platform on the market! And because it's a light touch approach, we also don't require an army of people or huge budgets to deliver what is clearly an effective centralised capacity management process.
Combining these key technologies has enabled us to create the most intelligent, intuitive and immersive AI-drive self-optimization tools for today's data centres. It's a world away from the legacy DCIM offerings that have struggled to mature and deliver against data centre operator needs.
In this series of articles, I'm going to examine exactly how we have put AI, Cloud, Edge, Internet of Things and Virtual Reality technologies to work by putting the management and optimisation back into DCIM. By highlighting each separate technology, I aim to illustrate the specific benefits of each capability – and also show how, collectively, they come together to help transform data centre performance.
Look out for my next article that focuses on AI and Automation, and we'll follow-up with insights into 2022's other key technologies over the coming weeks.