EkkoSense appoints Artur Faust to drive expansion across German, Austrian and Swiss data center market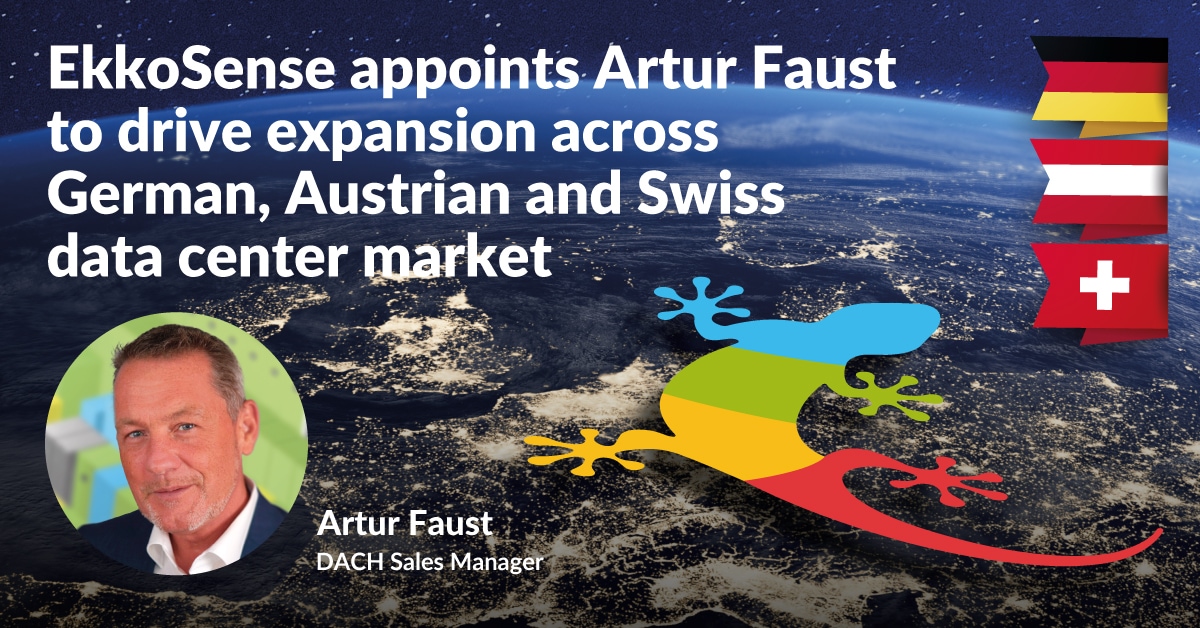 Powerful EkkoSoft Critical SaaS provides DACH data center operators with comprehensive capacity, power and thermal performance optimization capabilities Video here

Latest EkkoSoft Critical release features embedded automated ESG reporting  
in readiness for upcoming EU CSRD and EED requirements 
 
 
Munich, Germany – November 14, 2023 — EkkoSense, the global leader in AI-powered data center optimization, has appointed Artur Faust as DACH Sales Manager. Artur will head up the company's expansion across the German, Austrian and Swiss markets. EkkoSense's EkkoSoft Critical AI-powered optimization software delivers quantifiable reductions in cooling energy usage and built-in automated ESG reporting. 
 
Artur brings over 30 years' data center leadership, senior sales and partner management, and engineering experience to EkkoSense. He has previously worked for greenDCision, Starline, Schneider Electric, AEG Power Solutions, and META Group (now Gartner). 
 
Artur Faust said: "With DACH organizations looking to balance increased data center workloads with their demanding sustainability and ESG targets, effective data center performance optimization has never been more important. EkkoSense's distinctive AI-driven SaaS solution, and its unique ability to help operations teams gain a real-time view of their thermal, power and capacity performance, is one of the few approaches that can deliver against both these goals. EkkoSense is also able to help data centers solve the ESG reporting requirements for upcoming EU CSRD and EED regulations." 
 
Matthew Farnell, EkkoSense's EMEA Director of Sales added: "Artur is a great addition to the EkkoSense EMEA team. He brings a deep knowledge of the DACH data center market and real understanding of the sustainability challenges currently faced by data center operations teams across the region. With ESG now a core compliance issue for data centers, EkkoSoft Critical is a smart choice. It has the ability to not only optimise data center performance but also deliver ESG reporting. All without any need for further expensive customization." 
 
With its light-touch, software-based approach and non-invasive nature, EkkoSense also helps data center teams to secure immediate benefits with results achieved in just weeks, and project ROI timescales of under 12 months in many regions. View this short video for details. 
 
About EkkoSense
EkkoSense is an industry leader in the provision of advanced sensing technology, SaaS DCIM-class visualization & monitoring software, and analytics solutions for critical facilities such as data centers. The company is committed to eliminating thermal risk and helping organizations to monitor, manage and maximize their data center performance. For more information, visit www.ekkosense.com and follow us on LinkedIn.

Press Contacts:
Cheryl Billson, PR for EkkoSense