EkkoSense extends software-enabled data center optimization support to Edge sites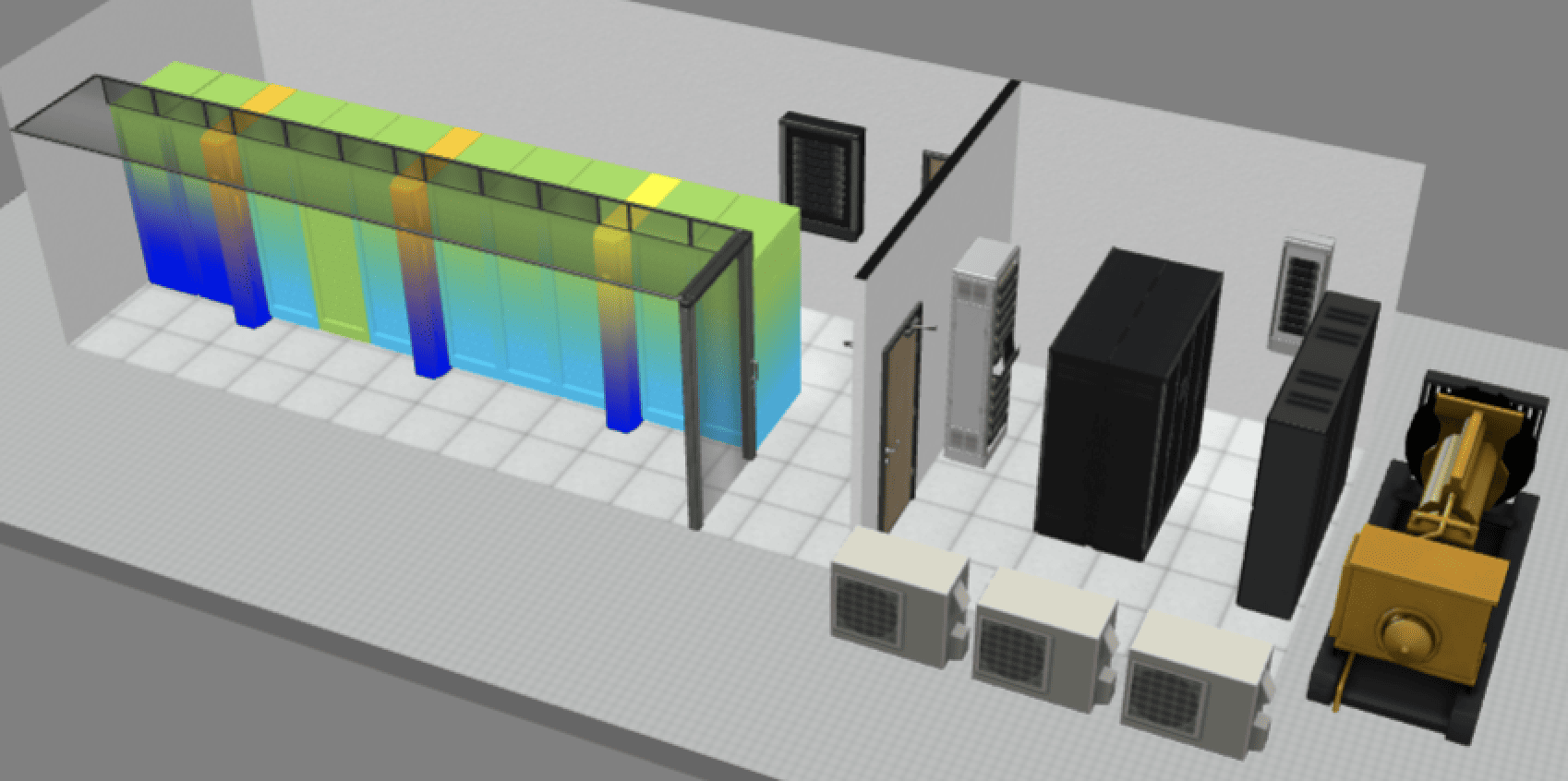 12th May 2022 – EkkoSense, the leading provider of software-driven optimization solutions for critical data center and M&E environments, has extended its EkkoSoft Critical solution to ensure full support for Edge sites. This new capability will provide data center operators with the widest possible view of their critical facilities' performance – from the smallest server room through to the largest rooms. This means that, for the first time, operations teams can gain real-time access to power, cooling and space optimization data from across their entire data center estate.
EkkoSense's new Edge site monitoring and optimization solution integrates previously unused data sources to support Edge facilities that were either left unmonitored or only tracked by generalized Building Management Systems (BMS). Edge sites now covered by EkkoSoft Critical include single or smaller server rooms, hub sites and telecom equipment rooms. Edge site data can now be viewed, analyzed and optimized using EkkoSoft Critical's intuitive single pane of glass enterprise estate performance visualizations.
"With analyst firms now estimating that soon more than half of enterprise-generated data will be either created or processed outside of the data center or the cloud, it's essential for organizations to have much greater insight into their growing number of Edge facilities," said Paul Milburn, EkkoSense's Chief Product Officer. "Now we're able to not only support operations teams with enterprise-wide visibility, but also deliver the thermal, power and capacity management support they need to run remote sites more efficiently while also supporting greater IT loads."
Unlike traditional remote BMS solutions that can only respond to hard faults, the EkkoSense solution features more flexible alerting with user permission configuration. This effectively delivers a more comprehensive 'mini-BMS' alternative at around a tenth of the cost of more complex BMS solutions.
EkkoSense software for Edge is particularly easy to deploy, with a starter kit package of wireless sensors and the EkkoHub Wireless Data Receiver that supports self-installation by non-IT professionals. Each EkkoHub can support up to 200 wireless sensors and up to 20 Modbus/SNMP devices in direct mode, ensuring support and scalability for a broad range of Edge sites from single server rooms through to larger hub sites or equipment rooms.
Additionally, with thermal failure impacting remote sites during summer months, real-time monitoring of sites via EkkoSense helps ensure 100% ASHRAE rack thermal compliance – protecting organizations from the risk of potential thermal failure at remote sites.
Key EkkoSense Edge capabilities include:

· 24/7 comprehensive enterprise-wide visibility of remote Edge site performance
· Significant risk reduction, preventing potential service-impacting thermal failures at remote sites
· Fully scalable solution, with the same enterprise-class monitoring, visualization and AI-powered analytics supporting all facilities – from single Edge server rooms to major data center sites
· Cost-effective management, with real-time views providing early insight into potential issues, allowing operations teams to optimize Edge site maintenance schedules
· Simple installation and operation: wireless sensors and direct-to-cloud wireless data transmission enabling rapid Edge deployment by non-IT professionals within hours
###
EkkoSoft Critical software delivers an average 30% cooling energy saving, significantly reducing cooling equipment capex investment requirements and delivering a valuable contribution to corporate NetZero commitments through sustained carbon usage reductions in the data center. The EkkoSense solution provides an attractive business case as it enables true real-time M&E Capacity Planning for power, cooling and space – at a fraction of the cost of more expensive and complex DCIM solutions. Video here