EkkoSense targets US expansion in 2019 following FCC approval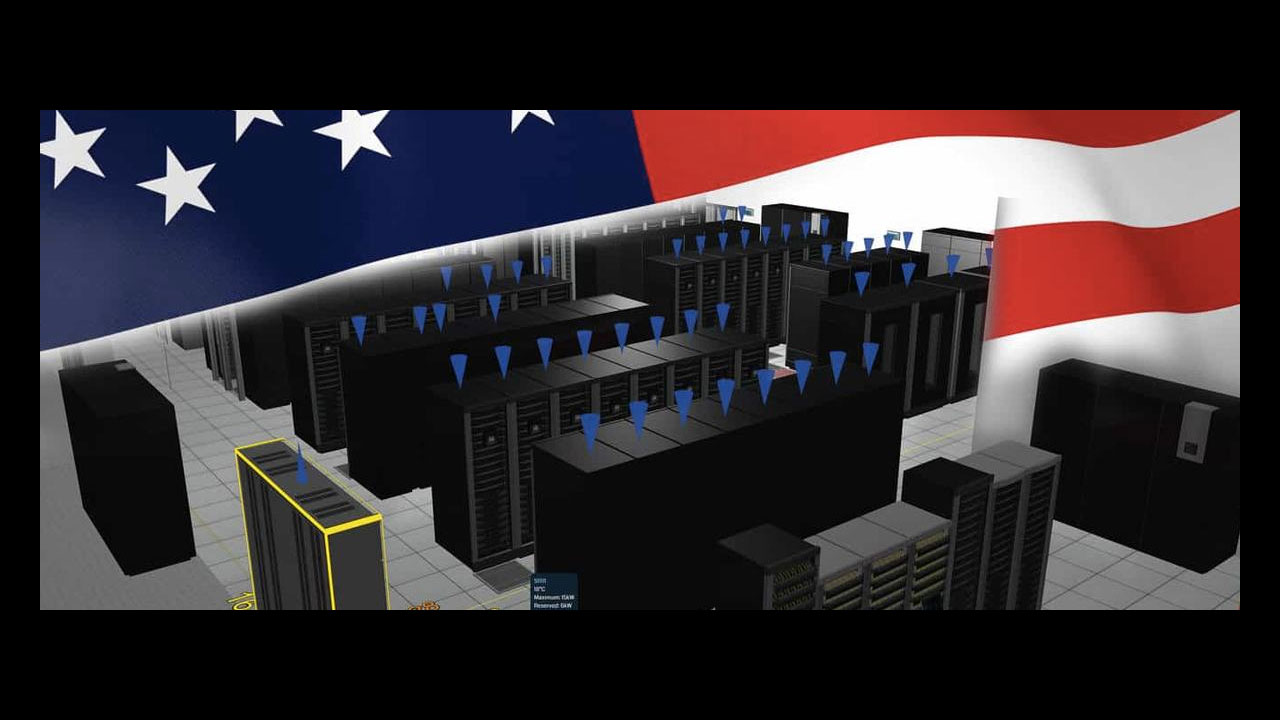 EkkoSense hardware – EkkoHub and EkkoSensors – now fully approved for US market

EkkoSense actively seeking proactive partners to represent company in US

EkkoSense is to make its suite of SaaS-powered 3D data centre visualisation and optimisation software and wireless environmental sensor hardware available to US customers in 2019.

To support this, the company has now secured full FCC (Federal Communications Commission) equipment authorisation for its EkkoSensor family of wireless temperature and humidity sensors. In addition, EkkoSense's EkkoHub Power over Ethernet (PoE) wireless data receiver – that shares measurement data from up to 500 wireless sensors with the company's EkkoSoft Critical 3D visualisation and analysis SaaS software – has also been approved by the FCC.

"We're finding that more and more data centre managers recognise EkkoSense's ability to provide real time visibility of their critical heartbeat operational data, but at a fraction of the cost of traditional DCIM infrastructure management approaches," commented EkkoSense's CEO Dean Boyle. "Given increased interest from across the US and Europe, we've now secured FCC approval – allowing us to help US operations teams to monitor, manage and maximise their data centre performance.

"Securing FCC approval is an important milestone for EkkoSense, and we're currently recruiting partners to market EkkoSense solutions in the United States, and will be attending next year's DCD Expo and Conference in New York in April," he continued.

David Corder, Head of Engineering at EkkoSense added: "The addition to our portfolio of hardware supporting operations in the US frequency allocation (915MHz) complements our existing CE marked (868MHz) product range. Together these provide the basis for additional country specific approvals as part of EkkoSense's global expansion."

EkkoSoft Critical 4.1's comprehensive Capacity Planning and Simulation capabilities combine to enable data centre operators to improve the real-time management of the cooling, power and space aspects of their data centre capacity – helping to identify potential problems earlier that could threaten IT availability. EkkoSense's integrated SaaS software and wireless sensor solution allows organisations to see exactly where and how they're currently under or over-cooling their data centre estate. This translates directly to significant energy savings, with EkkoSense customers already achieving an average 25-30% reduction on their data centre cooling costs – resulting in a clear ROI in under a year.

EkkoSense hardware now approved by the FCC and available to buy in the US:

EkkoHub Wireless Data Receiver – EkkoSense's Power over Ethernet (PoE) enabled wireless receiver for Critical Things sensors can receive measurement data from up to 500 wireless EkkoSensors at industry leading range

EkkoSensors – EkkoSensors are available as temperature only or temperature and relative humidity measurement versions. Both versions include the option of an additional external temperature sensor on a 1.2m fly lead for top and bottom rack monitoring. All sensors are standalone, and battery powered (in excess of 5-year life) for simple and quick installation. All measurement data is encrypted with 128-bit AES before transmission to and EkkoHub wireless data receiver
EkkoSense solutions are available directly, or through the company's expanding network of international partners across North and South America, Latin America, Europe, the Middle East and Asia Pacific.
---
www.ekkosense.com
Follow us on Twitter @ekkosenseUK
Press Contact: Cheryl Billson, Comma Communications – PR for EkkoSense,
+44 (0)7791 720460
[email protected]