New Chief Operations and Chief Financial Officer to support continued international growth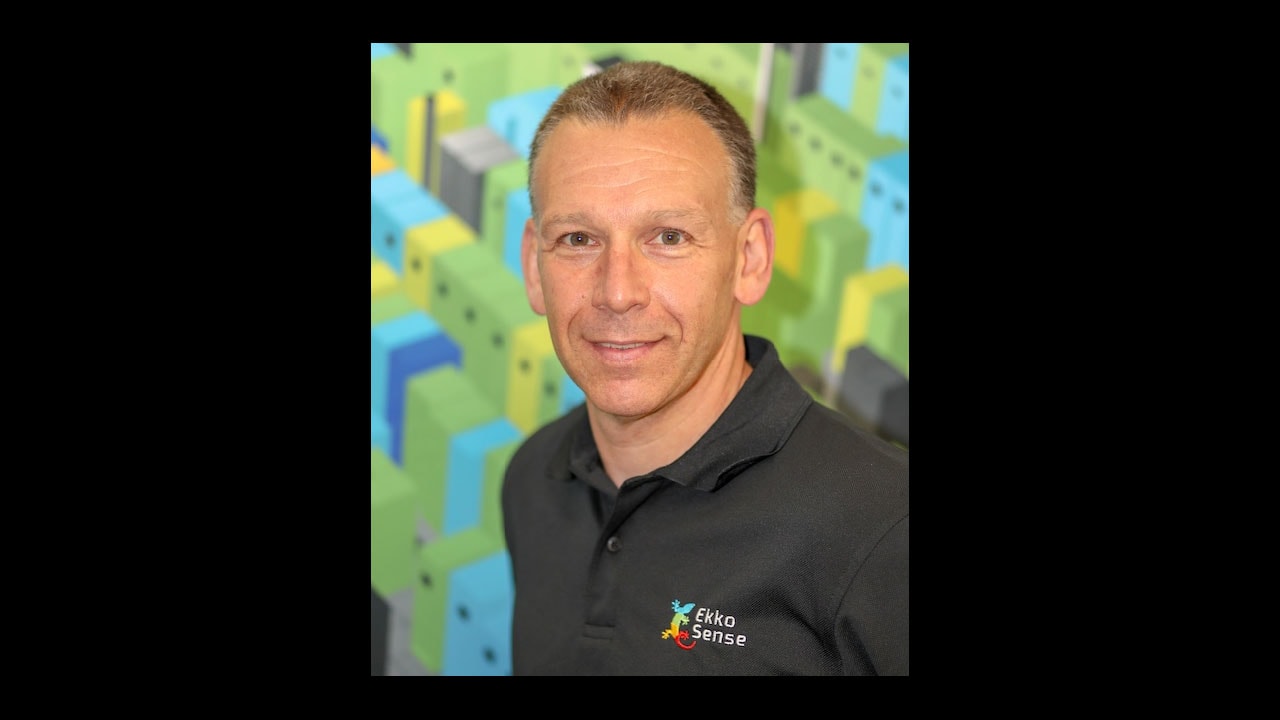 EkkoSense has appointed senior global operations specialist Pete Le Noury as the company's Chief Operations and Chief Financial Officer.
Pete brings in-depth experience as an operationally-focused international Group CFO and Regional Managing Director to EkkoSense, and his proven international leadership and financial management expertise will be instrumental in driving the company's next key growth phase. His appointment follows EkkoSense's recent addition of Adrian Barker from Vertiv as Key Account Director, and also of data centre expert Mark Acton to the company's board as a non-executive director.
He joins EkkoSense after serving as Group Finance Director and then Regional Managing Director of Kal Tire Mining Tire Group, where he played a key role in supporting the major North American company's expansion into Europe, Africa and Australasia. Pete Le Noury began his career as an Audit Manager for BDO Reads, before spending five years as a senior manager and head of main audit department for KPMG. He also spent six years as an investment director at Catapult Venture Managers, providing extensive non-executive support for the company's investments.

"Pete brings proven board-level operational and financial experience to EkkoSense at a time when EkkoSense is aggressively building out its global sales channels and bringing our proven SaaS software capabilities to the US, European and Asia-Pacific markets,"
commented EkkoSense's CEO Dean Boyle.
His experience in driving international operational growth and financial management is an anchor appointment for EkkoSense, and will be critical for our team as we deliver on our commitment to helping global organisations monitor, manage and maximize their data centre performance."

Pete Le Noury added:
"Joining EkkoSense was an easy decision as the company's powerful EkkoSoft Critical SaaS solution can really make a difference – enabling organisations to optimise their data centre performance at a fraction of the cost of traditional DCIM and CFD platforms. My combined financial and international operational experience is a great fit, and I'm looking forward to making sure that EkkoSense's international expansion is supported by robust operational processes and financial capabilities."
EkkoSense solutions are available directly, or through the company's expanding network of international partners across North and South America, Latin America, Europe, the Middle East and Asia Pacific.
---
www.ekkosense.com
Follow us on Twitter @ekkosenseUK
Press Contact: Cheryl Billson, Comma Communications – PR for EkkoSense,
+44 (0)7791 720460
[email protected]