Cloud acceleration encourages drive towards light-touch data centre optimisation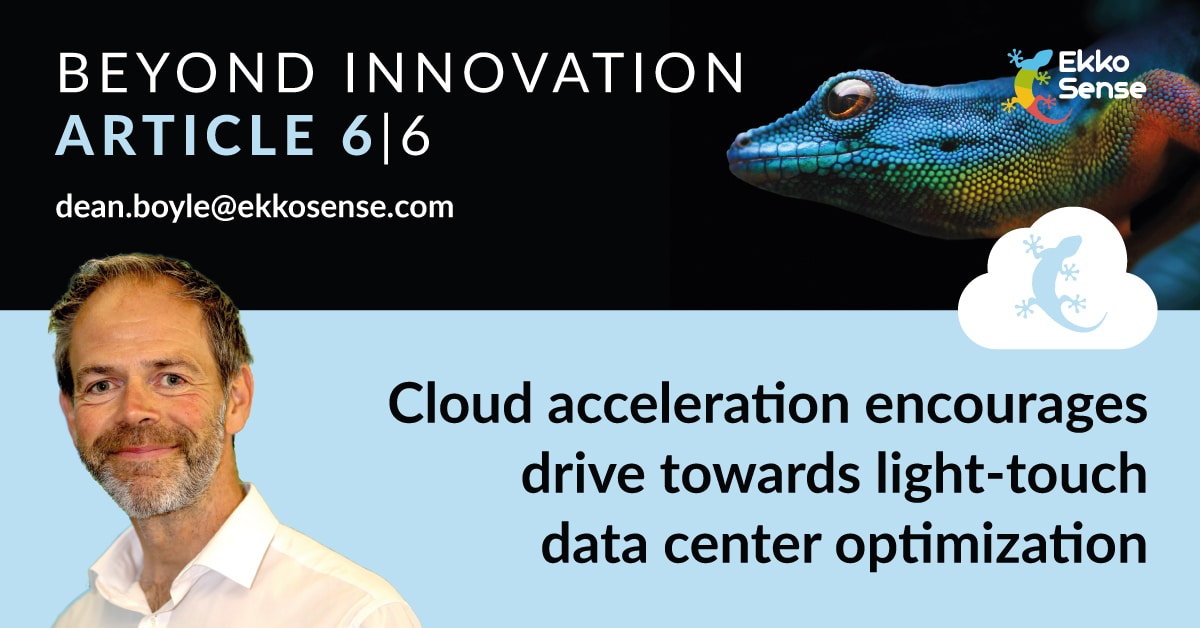 Analyst firm Gartner suggests that there will be an accelerating shift towards cloud among those enterprise IT categories that can transition, with almost 66% of spending on application software directed towards cloud technologies by 2025. That's up from 57.7% in 2022.
Gartner believes that the pandemic has accelerated this shift to cloud, with cloud's agility helping organisations to respond more effectively to changes both inside and outside their business. Additionally, with many digital transformation initiatives also being brought forward, there's a growing focus on cloud-native environments where 'anything non-cloud will be considered legacy'.
Drawing on cloud's scalability and elasticity, cloud-native applications provide an ideal platform for organisations looking to deploy a more light-touch data centre optimisation approach. However, while all the different technology trends detailed in this series of posts have an important role in enabling next generation solutions, it's in their combination that they become really powerful.
The reality is that innovations such as Internet of Things-based sensors, wireless connectivity, machine learning, AI, virtual reality, Edge deployment and SaaS availability are all potentially transformational. The challenge for IT departments, and data centre operations teams in particular, in making sure they are in a position to take advantage of these developments.
When first developing our EkkoSoft Critical data centre optimisation capability it was clear that we needed to create a platform that could deliver a much more light-touch DCIM approach. One that contrasted with the legacy DCIM offerings that were being held back by technology, and that could provide easy-to-use, smart management capabilities and a clearly demonstrable ROI. It's great that we had the foresight to take advantage of innovations such as a SaaS cloud architecture, machine learning, AI, Internet of Things, and now Edge in developing our offering, but our key technology choices also reflect our determination to build a solution that could be data-driven, accessible, intelligent, collaborative and available across entire critical facilities estates.
It's an approach that has also been instrumental in helping to build out EkkoSoft Critical's capabilities. With our SaaS delivery model, flexible cloud architecture and API integration we're increasingly able to add value for customers by adding extra capabilities. An example of this is our recent 3DCIM initiative in partnership with ASSETSPIRE to add a highly intuitive, customisable asset control platform to provide customers with a complete picture of all their assets and performance.
It's this kind of innovation that gives customers what they want – DCIM that works without all the hassle, but at a fraction of the cost of traditional DCIM solutions. Working with some of the world's leading data centre operators, we're already unlocking significant benefits for EkkoSense clients – with five key highlights including:
Unlocking these kind of performance improvements through continuous optimisation via EkkoSoft Critical will prove increasingly important through 2022 and beyond – particularly as data centre operations teams face growing pressure to improve performance. Requests to keep adding data centre workloads, corporate pressure to cut energy usage, and recent significant increases in energy costs are all combining to create significant infrastructure management issues for teams. That's where EkkoSense can help.
This is the final post in my innovation series. If you need to catch up on any of the previous posts, you can access them here. To experience EkkoSoft Critical in action, get in touch for a 30-minute demo that will show you how an AI-powered approach can take your data centre optimisation to the next level. Also, you can download our machine learning and AI white paper here, or see how AI and machine learning are changing the game for data centre operators in this video.